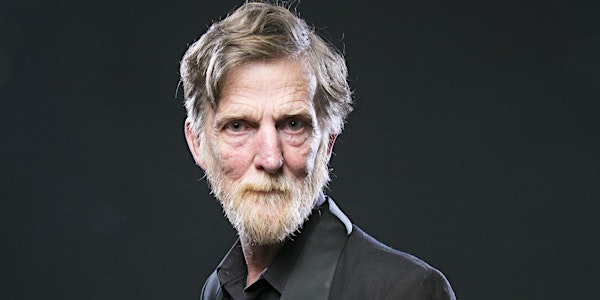 Pardon my Carbon: Funnies with Rod Quantock / Songs with Archer
Event Information
Location
Castlemaine Town Hall
25 Lyttleton Street
Castlemaine, VIC 3450
Australia
Description
The Mount Alexander Sustainability Group presents:
Rod Quantock's "Pardon my Carbon: Peak Oil, Peak People, Peak Everything"
***With old time sing-song man Archer playing live during the intermission***
https://www.facebook.com/oldtimesingsongman/
- A FUN(D) RAISER FOR THE MOUNT ALEXANDER SUSTAINABILITY GROUP -

With our finite planet as the star of the evening, the seriously funny Rod Quantock takes his hatchet of humour to the unspoken threats of peak oil, peak soil, peak water, peak food, peak money, peak everything. And, of course, the pachyderm in the parlour: Peak population.

Oh, and Climate Change.

From the carbon cycle to resource crises and population over-shoot, "Pardon My Carbon" brings clarity and honesty to the greatest issues of this or any other age.

What the critics have to say
(Rod) is the refreshing word on climate change… (He) has found a way through the science, the economics, the politics, and the apathy. His formidable knowledge is slathered in wit.' THE CANBERRA TIMES

'You'll learn some great tips for rebuttal when it comes to the deniers and the do-nothings polluting the climate change debate. Rod says everything you want to say. Everything you want to scream. He's right, but Bugger The Polar is more than just catharsis for greenies. Much more.' AUSTRALIAN STAGE REVIEW

'In today's world it's important to learn, but it's equally important to laugh. Quantock had us doing both (with) wit, character and knowledge. He is current, relevant, honest and hilariously brutal.' THE PUN

'Quantock is the archetypal wise fool adrift in a dark and dangerous world. Very funny and very true.' THE AUSTRALIAN
'We walked away entertained, reflective and finally, amazed.' Daily Telegraph

'Hilarious, accessible and passionate" HERALD SUN

Rod Quantock is an award-winning comedian who has for the last decade been researching, writing and performing shows about Climate Change, Limits to Growth and grim realities.
Shows like 'Bugger the Polar Bears, This is Serious', 'The Wonderful World of Climate Change', 'Pardon My Carbon' and 'The People We Should Eat First' have won acclaim and taken him around the country.
Pre-order your show snacks! Contact Helen at Ice Cream Social to place your order. Either text: 0468 729 743, or email: info@icecreamsocial.com.au Please include in your text or email the snack pack or platter you are ordering and how many. Menu below:
Snack pack 1 $10: lemon salted almonds, Parmesan smoked paprika biscuits, mini olive croissants
Snack pack 2 (gf) $10: local olives marinated in fennel and orange, eggplant wrapped bocconcini, oven dried tomatoes with mint and almond pesto
Cheese platter $10 a head: selection of local cheese with muscatels, quince paste and handmade digestives. Gluten free on request
Cheese and charcuterie platter $14 per head: selection of local cheeses and cured meats with our own pickled onions. Gluten free on request

Icecream social choctops, vanilla, caramel or chocolate, $5 each. Gluten free cone on request!
https://www.facebook.com/oldtimesingsongman/?fref=ts
Date and time
Location
Castlemaine Town Hall
25 Lyttleton Street
Castlemaine, VIC 3450
Australia