Location
Berkelouw Leichhardt
70 Norton Street
Leichhardt, NSW 2040
Australia
In 1880 three hundred Italian peasants leave Italy to establish a utopian colony in New Guinea. This is a remarkable true story.
About this event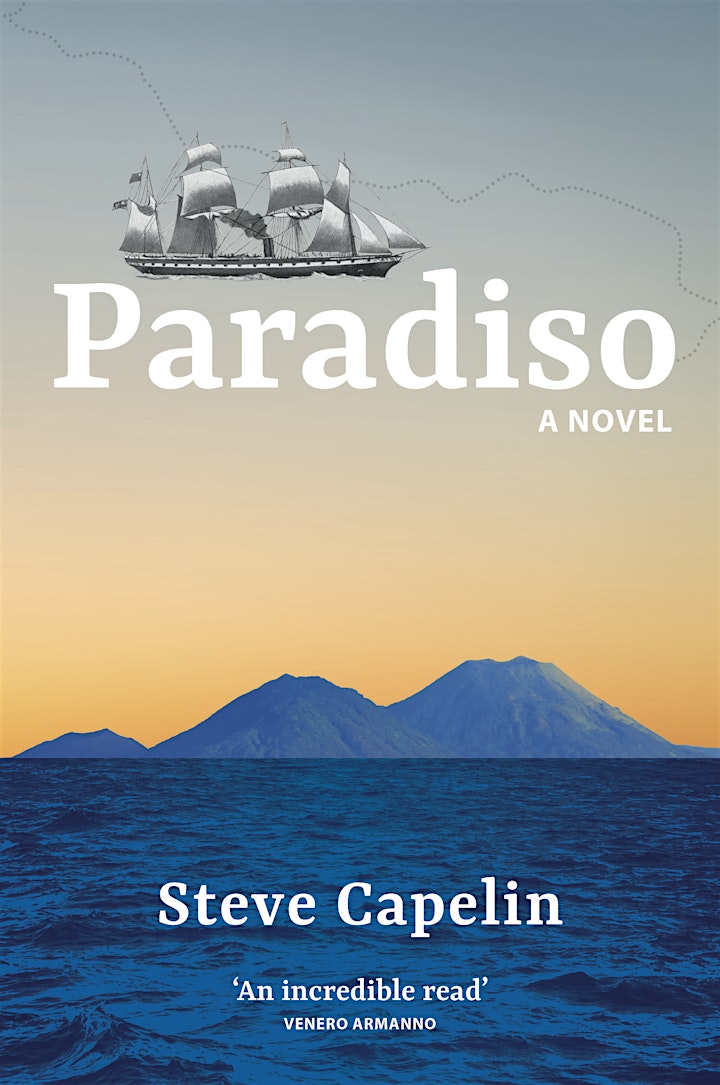 Paradiso A Novel
Synopsis.
In 1880 three hundred northern Italian peasants leave their homes to embark on an expedition to establish a new colony in the South Pacific. The utopian dream, promoted by a deluded Frenchman, the Marquis de Rays, proves to be a disaster, as the poorly equipped and badly planned expedition suffers from unforseen obstacles and near starvation in the jungles of New Guinea. Following a dramatic rescue by Sir Henry Parkes, Governor of New South Wales, the survivors eventually make their way to Australia, where they establish an Italian enclave in the Northern Rivers District of NSW.
What drove these Venetian peasant farmers to risk everything to join this doomed expedition? Who was the Marquis de Rays? What were the conditions like in New Guinea in 1880? How did they come to be rescued by Australian authorities?
Come and share this remarkable, true story with author and descendant, Steve Capelin.
Reviews.
"The most impressive aspect of this book, besides the research, is the writing. Capelin has a real gift for interpreting dialogue, actions and events of the past with authenticity, and his prose is lyrical and detailed" Cass Moriarty
"Paradiso is an outstanding achievement, as a testament to the human will to find a better life, and simply as an incredible read." Venero Armanno
"Paradiso is indeed a remarkable, foundational Italian Australian story." Dr Paolo Baracchi—CO.AS.IT. Cultural Programs Manager Melbourne