Panel of Power

Thursday, 6 March 2014 from 6:30 pm to 9:30 pm (AEDT)
Event Details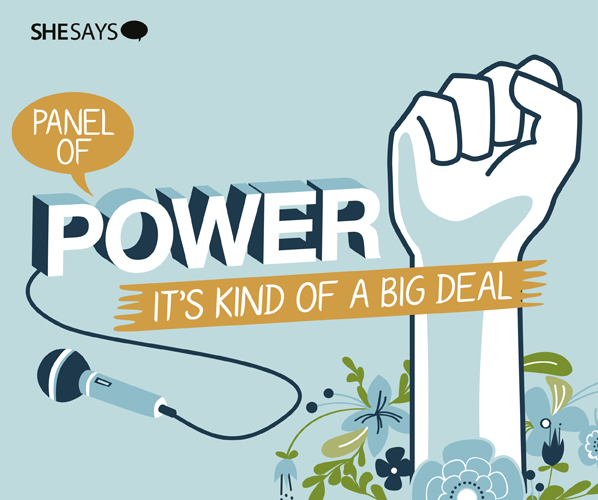 We're starting the year with a biggie: What does it take to assume a position of power in a male dominated industry?

To uncover the answer we've put together our very own Q&A session. Think ABC's Q AND A. On our panel will be some of our industry's most powerful people ready and waiting to answer your questions. What is power? How do you use it successfully? How do you keep it? 
Panel of Power:
Anna Karena, Creative Director of Lavender
Bonita Mersiades, former Head of Corporate & Public Affairs at FFA Australia, author, director of motherpedia.com.au
Jane Huxley, Managing Director, Australia and New Zealand at Pandora 
Mat Baxter, Chief Executive Officer at Universal McCann Australia
Rose Herceg, Entrepreneur, strategist, and author of Power Book
Whatever stage you're at in your career, this will be an incredible and unique opportunity to pick the minds of some of the people who form the definition of power in the dictionary. We're proud and excited to have them all in the same room. So make the most of them – with your help we can make it a truly powerful event! Come armed with questions and find out about their careers and their tips for survival in the upper echelons of power.
This event is sure to sell out quickly, so book your tickets now.
We'd love to say a big thank you to... 

Mat Baxter, Yvette Burford, Sev Griffiths and the awesome team at UM
We're delighted to host SheSays first event for 2014 here at UM.  We're even more delighted to have SheSays' ambassador on staff, in Yasmin Quemard.
Being involved in the Shesays community gives us a wonderful opportunity to participate in the amazing pool of talent that Shesays nutures but more importantly it allows us to share one of our spotlight behaviours for 2014 across this amazing community. UM prides itself in cultivating a gender diverse workplace where women excel and can succeed. 
In 2014 we are focussed on Goodness. 
Goodness has the power to transform everyday.   We are committed to cultivating it with each other, our clients and our media partners and now in and amongst the Shesays forum.
Susie Hogan and her fabulous team at marie claire & Jackie Waterman from Pacific Magazines

marie claire is delighted to be the sponsor of the first SheSays event for 2014. We feel this is a great fit with our Women @Work section that is all about encouraging women to dream big in their careers by delivering inspiring words of wisdom, practical career advice and all the latest ideas and trends from the world's brightest thought leaders. Just like She Says, our careers section is aimed at smart, ambitious, professionals and is a destination for successful women, and the women who aspire to be them. We are excited about our partnership with SheSays and would love to extend the invite to all of tonight's guests to one of our Networking lunches in 2014. We hope to see you there soon!

Clare McCartney, designer of our fabulous invite
By day, Clare is a calm, meticulous and super speedy studio artist at Lavender. By night she lets her wild side free, creating beautiful illustrations for her clipart store on Etsy. Check out www.etsy.com/shop/fizzyimages for more.
Join us on Facebook and get the latest news, inspiration and job posts. 
Drop us a line: shesays.sydney@gmail.com if you'd like to receive our monthly newsletter
When & Where

UM Sydney
Fifth Floor
100 Chalmers St
Surry Hills, NSW 2010
Australia

Thursday, 6 March 2014 from 6:30 pm to 9:30 pm (AEDT)
Add to my calendar