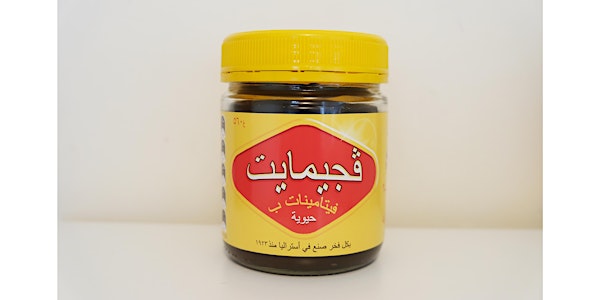 Panel Discussion: Lara Chamas, Nusra Latif Qureshi and Aaron Bradbrook
Exhibiting artists Lara Chamas and Nusra Latif Qureshi in Conversation with WAG Curator Exhibitions and Outreach Aaron Bradbrook
About this event
through water as smoke continues Naarm (Melbourne) based artist, Lara Chamas' ongoing investigation into objects of ritual. A Lebanese-Australian, Chamas' practice interweaves film and sculpture to explore notions of transnational identity, family and culture. Echoing the legacy of Levantine glassmaking, alongside displaying humorous and, often, vulnerable performances of prayer and caretaking, the exhibition is a tender story of grappling identity politics.
Lara Chamas is a second-generation Lebanese, Australian artist. Her practise investigates subtopics of postcolonial and migrant narratives, specifically within the context of her cultural identity, using both humorous and poetic notions. Currently completing her Master's by research in Fine Art at Monash University, through the use of narrative and experience documentation, storytelling, transgenerational trauma and memory, myth and tacit knowledge; her research intends to explore links and meeting points between narrative theory, cultural practice, current political and societal tensions, and the body as a political vessel.
Promises of a Parallel Cosmos presents key artworks from Pakistan born, Melbourne based Nusra Latif Qureshi spanning 2011-2019, alongside a new commission developed in response to WAG's collection of Colonial holdings. Reflecting upon established narratives within art historical depictions of people and society, Qureshi openly critiques their accuracy and uncovers unknown histories. In Promises of a Parallel Cosmos Qureshi eloquently acknowledges the complexity of colonial stories, and encourages a new dialogue for understanding these in the present day.
Nusra Latif Qureshi is one of the artists who have revisited and referenced the traditional art of South Asian miniature painting in their art practice. Her practice ranges from usually small and highly detailed paintings to large scale digital prints that engage with the visual histories of South Asian region and Australian culture, questioning the conventional interpretations. Qureshi has a Bachelor of Fine Arts from National College of Arts, Lahore, and a Master of Fine Arts from Victorian College of the Arts, University of Melbourne. Nusra is represented by Sutton Gallery, Melbourne.
Organiser of Panel Discussion: Lara Chamas, Nusra Latif Qureshi and Aaron Bradbrook
Warrnambool Art Gallery was established in 1886 and has actively been acquiring artwork ever since. In 1986, a purpose built building opened on the civic green, Warrnambool. It houses two permanent collection galleries, a prints & drawing gallery, a temporary exhibitions space and a community gallery. The Gallery is a memorial to Sir Fletcher Jones.                
Our Collection
The collection covers European Salon painting, Australian Colonial painting, Melbourne Modernism (c1930-50) and Contemporary Australian Prints and works of local historic significance.