Panel Discussion: 'Does Dr. know best? The role of patients in cancer care...
Description
You are invited to join Hunter Cancer Research Alliance for a public panel discussion on Wednesday 31 October 2018 at Hunter Medical Research Institute.
Members of the community and researchers alike are invited to attend.
Panel Theme: Does Dr know best? The role of patients in cancer care decisions
Hearing the title Doctor, most of us think of our GP or other medical professionals. However, we need to remember the researchers that work hard to contribute to patient care. Research is often spoken about in the media, but do cancer patients actually understand the importance of the role these Doctors play in their care? And how do these Doctors all work together to treat the patient?
This panel discussion will focus on conversation around personalised medicine, patient-centred care, the Doctor's perspective, and the logistics of delivering what are thought to be the best cancer treatments.
---
Moderator: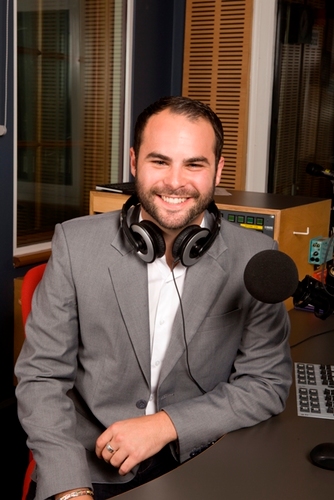 Dan Cox, ABC Broadcast Journalist
Born in Sydney and bred in Newcastle, Dan started his journalistic career delivering newspapers as a teenager before working in the local hospitality industry.

He grew up in a very medical family and became the "black sheep" when he chose to study Communications and Business.

Since then he's worked in marketing and public relations in the not-for-profit sector, and in 2008 he took on a role with ABC News as a broadcast journalist, based in the Hunter.

In 2018 he started hosting ABC Newcastle's much-loved Treasure Hunter segment on Saturdays from 10.00am.

Apart from his day job, he's a professional house-sitter, part-time wedding singer, full-time red wine lover, avid traveller, amateur photographer and a coffee snob.
---
Panel members:
Christine Ashcroft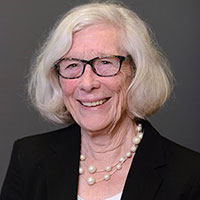 Christine Ashcroft has been part of the Hunter Cancer Research Alliance Consumer Advisory Panel for almost two years. Christine was diagnosed with bowel cancer in 2015. Since then, she has had three lots of surgery and chemo therapy.
Christine is passionate about the importance of exercise and preventative health measures.
Dr Nick Zdenkowski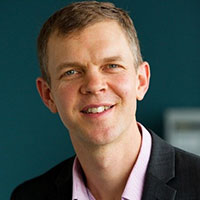 Dr Nick Zdenkowski is a medical oncologist and clinical researcher with a specialty interest in caring for patients with breast cancer. He sees patients at Gateshead and at the Calvary Mater Newcastle.

He works part-time as a Hunter New England Local Health District Clinical Research Fellow, and has a Conjoint Lecturer position at the University of Newcastle. He also works as a medical advisor with Breast Cancer Trials, a national collaborative clinical trial group.
Dr Nikki Verrills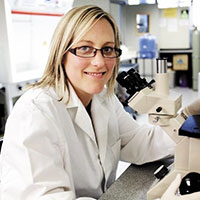 Dr Nikki Verrills is a cancer biologist based at the University of Newcastle and the Hunter Medical Research Institute (HMRI).

Her research interests' centre on understanding the molecular changes that occur as a normal cell becomes cancerous, and as cancer cells become resistant to chemotherapies.

Her major focus is on breast cancer and leukaemia.
Dr Hiren Mandaliya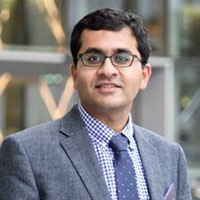 Dr Hiren Mandaliya is a specialist medical oncologist and has a special interest in cancer research. He has joined Calvary Mater Newcastle as Clinical Trial Fellow.

Dr Mandaliya has conducted research projects in breast, lung and gastrointestinal cancer. His research work has also focused on psycho-social aspects of cancer survivors and medical students' education.
Dr Bente Talseth-Palmer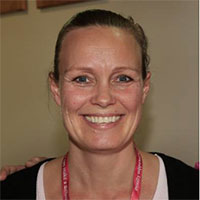 Before being awarded her PhD in 2007, Dr Talseth-Palmer did a Masters in Genetic Counselling at the University of Newcastle. Prior to this she worked as a research assistant on several genetics studies both in Norway and Iceland.
Dr Talseth-Palmers studies aims to search for faults or variations in a person's genetic material influencing risk of developing cancer.
---
Scientific poster presentation
As part of the Hunter Cancer Research Symposium being held on Thursday 1 November at HMRI, there will be scientific poster presentations on display for attendees to view prior to the symposium. The official poster presentation will be held at the Hunter Cancer Research Symposium on Thursday 1 November.
What is a poster presentation?
At a poster presentation, researchers visually explain their research on large scale posters which include the research background, methods, results and conclusion. The researcher accompanies their poster to offer further explanation and answer questions viewers may have.
---
Program
On arrival, attendees will be welcomed with drinks and nibbles while viewing the poster presentation.
The panel discussion will be held in the Caves Lecture theatre from 6.00pm to 7.30pm with audience members encouraged to participate by asking questions during the discussion.
---
FAQs
What are my transport/parking options for getting to and from the event?
Plenty of parking is available in the HMRI carpark, which is carpark no.5 at the John Hunter Hospital grounds.

How can I contact the organiser with any questions?
Email HCRA@newcastle.edu.au with any questions regarding this event.