Description

International Lecturer on Spiritual and Mystical subjects.
"Join us this evening as Gerry entices us to Enchantment and Fairy Wisdom in Pan's Kingdom of Light."
At "The Fairy Congress" in Seattle, USA, Gerry was a key Speaker and has experienced and teaches how to 'see' devas, fairy and elementals.
This leads to a profound energetic connection with nature and its healing qualities.
Pan was the co-creator and inspiration of the Grail Haven Flower Essences that were birthed from Devic visions on Mt Tamborine, Queensland. Gerry will share her fairy experiences spinning and weaving into the talk the work of Steiner, Findhorn, Gurudas and Vibrational Medicine Master, Dr Gerber.
Prepare to enter Fairyland in Pan's Kingdom of Light!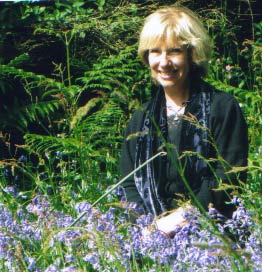 Gerry Taylor-Wood is a psychologist astrologer from The London Centre for Psychological Astrology. Gerry also taught yoga for thirty years, a columnist for Insight Magazine in Australia, and had her own sun sign column in UK Magazines. She has also been on TV, Radio and lectures internationally on spiritual and mystical subjects.
Gerry and her husband Richard have three spiritual education centres, in Australia, France and England. For twenty years she has made overseas pilgrimages to the sacred sites of Britain and Europe. Her books are "The Journey to the Sacred Well" and "Grail Haven Flower Essences" (with a set of 38 vibrational medicines flower essences).
Gerry also supplies the Academy with Grail Haven Sacred Water from the well at Mt Tambourine. One of the most important insights about the water is that it is here to assist the birth of the 5th Ray,
"We believe Grail Haven Sacred Water holds the only 5th Ray water in the Southern Hemisphere."
Contacts: E: gerrytaylorwood@powerup.com.au Web: http://www.grailhaven.com/
*Please note that in 2016 our door ticket prices for general admission have been increased to $20. All general bookings via Eventbrite remain at $15 plus booking fees. Concession prices will remain the same – $10. Ticket prices include refreshments.
**We look forward to seeing you at our event but if something comes up refunds will be given with 24 hours notice prior to event.