Description
HAVE YOU EVER DREAMED OF TRANSFORMING YOUR BODY INTO THE MOST AMAZING SHAPE OF YOUR LIFE? HAVE YOU EVER DREAMED OF COMPETING IN BODYBUILDING, FIGURE OR BIKINI COMPETITION? WOULD YOU LOVE TO LEARN MORE ABOUT NUTRITION, MINDSET AND EXERCISE TO IMPROVE YOUR LIFE?
If youve answered " YES" to any of these questions then its time for you to join the
Ultimate Dream Team
! Anyone can do it!
We are looking for a whole new team to start their transformation preparation and even take to the stage in 2017.
Join us for a FREE DREAM BIG TRANSFORMATION WORKSHOPS at IFITNESS 24/7 PALMERSTON and learn how we use nutrition, exercise and mindset to transform your body and your life in just a few short weeks.
You will meet and bond with a whole new group of likeminded women on this program and its a great opportunity to share a journey like this with friends and family so be sure to bring your mother, father, sister, brother, husband or wife! The more the merrier - if you want to go fast, go alone. If you want to go far - go together!
We love what we do! It is our passion and we look forward to welcoming you at our workshop!
Register your FREE SPOT TODAY as spots are limited at
freepalmerstoninfosession.eventbrite.com.au
WHAT IS THE ULIMATE DREAM TEAM?

The Ultimate Dream Team programs are an Australian first, developed in Darwin by figure champions and physical transformation specialists, Vania Primmer and Joy Arnott.

Three times a year, teams of men and women join the power and positivity-packed programs for 12-16 weeks. Together they embark on a journey of weight training, nutritional guidance and mindset coaching to sculpt their bodies and their minds into the best shape of their life.

We will help you transform your body, overhaul your health and fitness, send your self-esteem and confidence skyrocketing and give you a chance to show off the new rippling, powerful, confident and absolute best version of yourself.

We will guide you and hold you accountable for your results every step of the way. Our plans are simple, but they are not easy.

The Ultimate Dream Team program is based on three equally important pillars: nutrition, training and mindset.

Nutrition

There's no way to do a program like this successfully without adopting magnificent nutrition.

Supreme nutrition is fundamental in providing the building blocks for strength, energy, anti-ageing and high performance. That's why nutrition is a core part of the UDT programs.

Each team member is given a complete nutritional plan for the duration of the program that is high raw, natural, simple, fresh and delicious. We offer both a standard option and a 100% vegetarian option for any who choose this path.

Training

The Ultimate Dream Team training program is simple. You'll train four to six times a week in a split weights or resistance training program, working systematically through the body and allowing enough time for recovery for each part of the body.

Ideally you will train in a gym as the programs are built on the fundamental bodybuilding training principles to shape, harden and tone a phenomenal physique. If you're a woman and concerned about getting 'too big', rest assured that it is simply not possible and we guarantee that you will not wake up one morning thinking, "Damn I shouldn't have done that last workout – now I'm massive!". Building strong, lean, quality muscle takes time and patience and you will love the results.

We also add in low-impact cardio activity, like walking on an incline, to tap straight into the body's fat stores.

Why weights are the missing link:

Only resistance training—lifting weights—can change the shape of your body. No amount of walking or jogging can do that. When you have more lean muscle, you burn more body fat 'at rest' (when you're not exercising at all).

On a weight training program, as your body fat reduces, you're not left with a scrawny, skinny body. Your body will become firm, strong and shapely. No-one wants to be 'skinny' anymore; they want to be toned and shapely. Only weight training can achieve this.

Weight training improves bone density, insulin sensitivity and hormonal balance and helps stall the effects of ageing. It's because of these scientifically proven benefits that weight training is fast becoming much more 'mainstream' than it once was.

Weight training is fun and it works. You'll feel your body getting firmer and see your shape changing every week. For some, the scales might not change so much, but your clothes will fit so much better, and your body will take on a strong, toned and lean shape.

Mindset

A focus on 'mindset' is crucial to the Ultimate Dream Team programs, and it underpins everything we do.

The reason for that is simple.

In the UDT, we are effecting core behavioural changes. We are asking you to change responses that have been ingrained in your brain's pathways and do something different, make a new choice, choose a different pathway.

There's a strong link between your physiology and your psychology. That means that if your mindset changes, your body will change, too.

Our focus on mindset is reflected in everything we do: in our messages to the team, in our closed Facebook group, our workshops and in our daily affirmations.

Early in the program you'll take part in a half-day 'champion mindset' workshop with your coaches, Liv and Vania Primmer. You'll learn about how your 'brain highways' naturally follow the 'path of least resistance', which generally accounts for the choices we make, again and again. You'll then be given the tools to alter those old pathways and create new ones that will pave the way for big and long-lasting change.

WHO CAN JOIN THE ULTIMATE DREAM TEAM?

Anybody. Yep, that means you.

There's a program suitable for everyone. Since the Ultimate Dream Team began in mid-2012, we've had men and women from age 14 to 65, and from size 6 to 180 kilos.

Everyone starts at and works to their own level, and your coaches are highly experienced in quickly identifying what that level is for each individual.

NEED MORE ENCOURAGEMENT TO JOIN US? CHECKOUT JUST SOME OF THE AMAZING THINGS OUR TEAMS HAVE ACCOMPLISHED!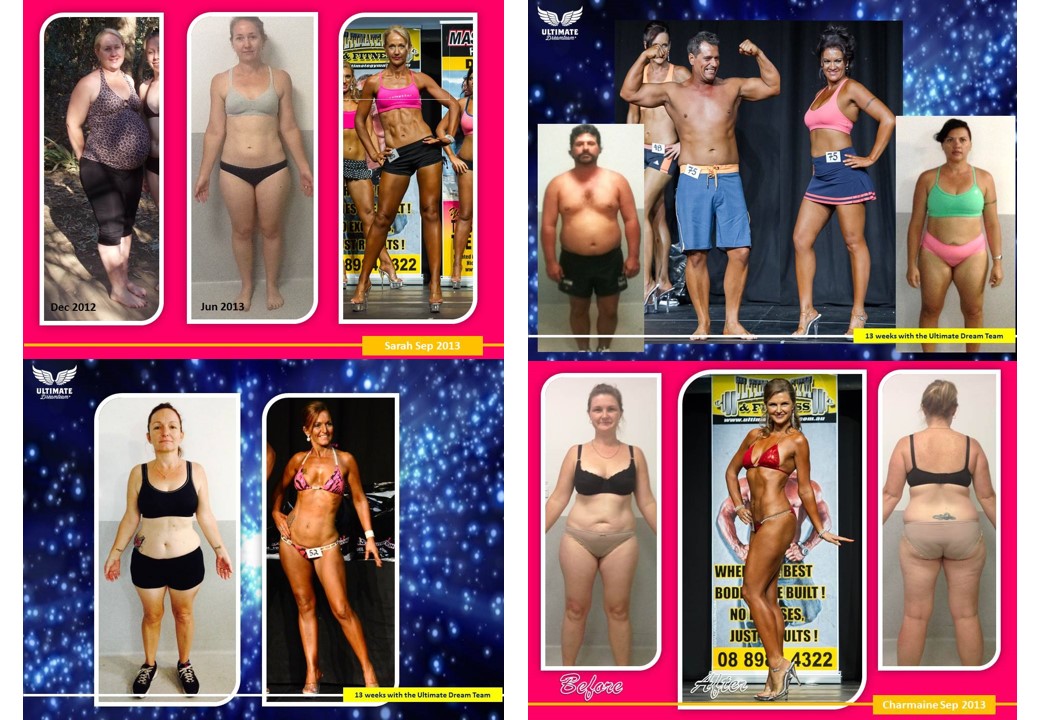 Amazing Transformations!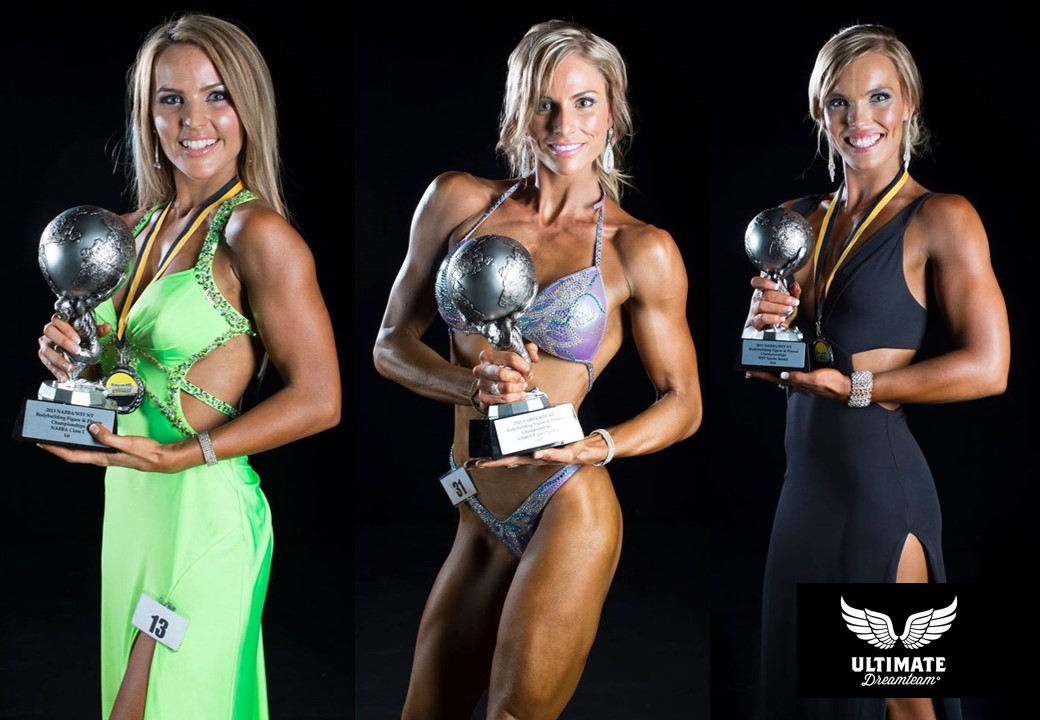 Amazing Champions!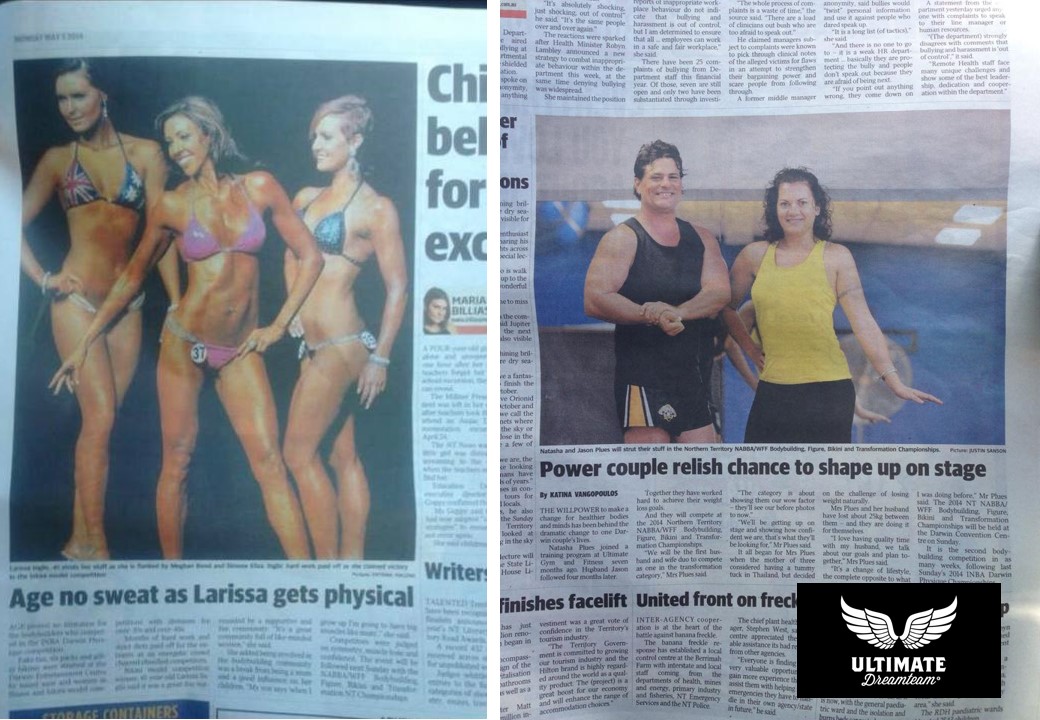 Our team have appeared in newspapers and even done photoshoots for Womans Day magazine and been the subject of a reality pilot tv show!
Remember - reserve your free spot today at one of our Ultimate Dream Team workshops and get set to embark on THE journey of a lifetime!
Vania Primmer
Ultimate Dream Team
Success Coach and Epic Transformation Specialist