Palliative Approach in Allied Health and Communication Skills workshop
About this Event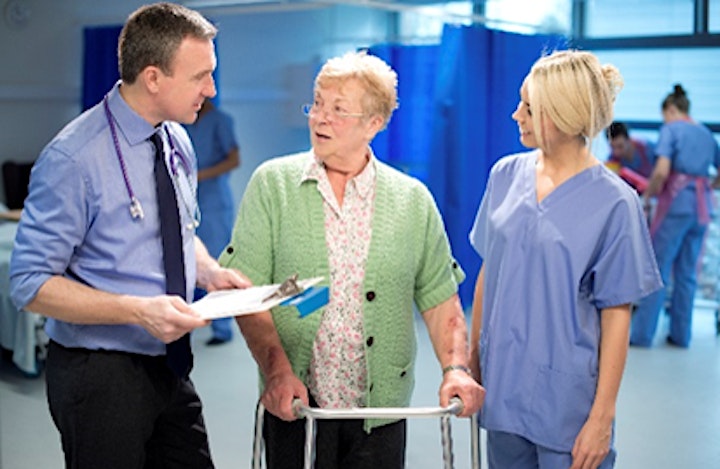 The Program of Experience in the Palliative Approach (PEPA) aims to improve the accessibility of quality palliative care in the community by increasing the skills and confidence of health professionals who are caring for people with life-limiting illnesses, and their families.
Palliative Approach in Allied Health (Session 1 - morning)
Communication Skills Workshop (Session 2 - afternoon)
Topics covered include:
• What is the palliative approach?
• Life limiting illnesses
• Advance Care Directives and the Medical Treatment Planning & Decisions Act 2016
• Caring for the professional caregiver
• Communication skills training focusing on palliative care conversations
Target audience: Allied Health Professionals (only)
Facilitators: Carol Barbeler, Palliative Aged Care and Disability Resource Nurse, Gippsland Region Palliative Care Consortium and John Reeves, Clinical Psychologist
Times: 9.00am – 4.00pm (registration from 8.30am for 9:00am start).
Tea and Coffee provided
Contact details for further information:
PEPA Administration Officer: PH: 03 9231 1926 Email: pepa@svha.org.au
Melissa Spargo : PH: 03 5623 0684 Email: Melissa.spargo@wghg.com.au
Follow us on Facebook:
https://www.facebook.com/PEPAprogramofficial/
https://www.facebook.com/groups/PEPAIndigenous/
Would you like to see first hand what specialist palliative care providers do?
Observational placements are available for doctors, nurses, allied health and Aboriginal health professionals who are employed in health care (e.g. hospitals, community, residential aged care facilities, general practice).
An information booklet can be downloaded from the PEPA website: https://pepaeducation.com/placements/apply/vic/