Palestinian Statehood and going to the ICC

Thursday, 23 July 2015 from 5:30 pm to 6:30 pm (AEST)
Event Details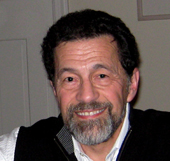 The Palestinian decision to go before the International Criminal Court and charge Israel with war crimes has implications that go beyond Palestine-Israel conflict. The decision to bring Israel before the ICC brings to the forefront the question whether or not international criminal law will be applied, not only to weak nations lacking powerful protectors, but also to the powerful and their clients. How this seminal choice came about, and the likely direction it will take us will be explored in Lawrence Davidson's lecture. 
Lawrence Davidson is Professor Emeritus of history at West Chester University in West Chester, PA. He is author of five books: A Concise History of the Middle East (with Arthur Goldschmidt, Westview Press, 2005), Islamic Fundamentalism (Greenwood Press, 2003), America's Palestine: Popular and Official Perceptions from Balfour to Israeli Statehood (University Press of Florida, 2001), Foreign Policy, Inc.: Privatizing America's National Interest (University Press of Kentucky, 2009), and Cultural Genocide (Rutgers University Press, 2012).  He also has published numerous articles on US perceptions of and policies toward the Middle East. He has travelled extensively in the region.  Countries visited include Egypt, Morocco, Israel, Palestine, Syria, Jordan, Lebanon, Sudan and Iran. In most of these countries he has met and interviewed governmental leaders, academics, students and many leaders of civil society.  

Over the last twenty years Professor Davidson has taken on the role of 'public intellectual' and has sought to heighten public awareness of the nature and consequences of US policies in the Middle East. As a consequence he has spoken to college audiences, Rotary Clubs, churches, synagogues, and other public venues. He has also spoken to the media in Middle East countries.  He is a critic of US policies in the region and speaks out often, particularly against uncritical American support of Israel and illegal Israeli colonization of Palestinian lands. He sees American behaviour and policies in the Middle East as having created the climate and context for the disaster that struck on September 11, 2001.
When & Where

Centre for Arab & Islamic Studies, ANU
Ellery Cres., Building 127
Acton, ACT 2601
Australia

Thursday, 23 July 2015 from 5:30 pm to 6:30 pm (AEST)
Add to my calendar
Organiser

Building 127,
Ellery Crescent,
The Australian National University