Cinema 7 Hoyts Blacktown 26 June 2021
About this event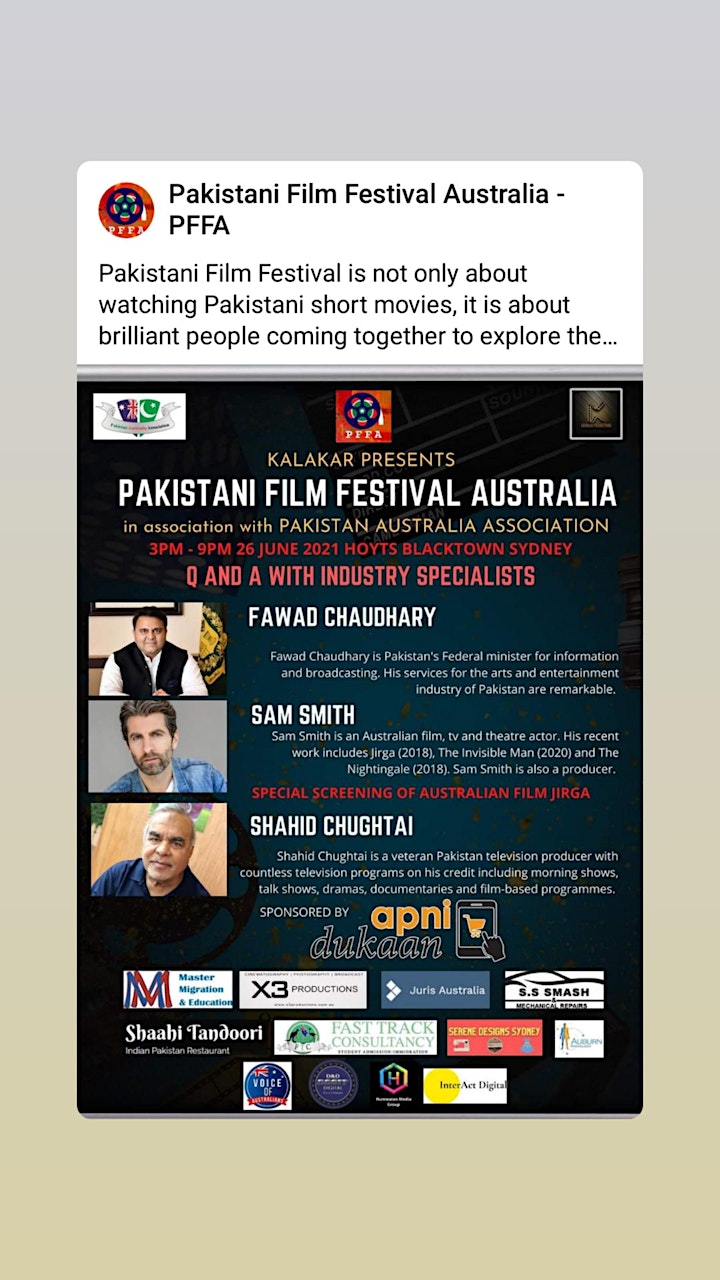 Kalakar Productions is arranging the first Pakistani Film Festival in Sydney, Australia on 26 June 2021. The festival venue is Hoyts Cinema, Blacktown. This film festival will showcase selected short films originated from Pakistan and its diaspora.
The first of its kind Pakistani Film Festival will celebrate stories of Pakistan and Pakistanis. As organisers of this film festival, we are beyond thrilled to present this exclusive showcase of brilliant short films to an audience who have never been exposed to Pakistani entertainment in this manner. This is a great opportunity for filmmakers as well as the Australian audience to discover some visionary voices from Pakistan.
Kalakar Productions is a non-profit organization devoted to a greater appreciation of Pakistani Arts, Film & Theatre and culture by showcasing films and promoting the diverse perspectives of the Pakistani diaspora.
PFFA is a small effort of Kalakar Productions to establish a premiere platform in Australia for Pakistani films and arts. Where filmmakers from both countries can connect and work together in future.
In 2019, Kalakar productions have done the theatre play after the lockdown in Kashmir to portray the emotional state of the people of Kashmir. The theatre was in front of 300 audiences in Bryan Brown theatre Sydney.
In PFFA, our target audience is Australian and Pakistani content creators and filmmakers from multicultural backgrounds. The best film will be awarded a cash prize.