Description
Join us for another fun painting class at our favourite brewpub in Milton.
We've decided to shake things up this class and see how creative you can be! We're running with a classic painting, Starry Night by Van Gogh, but it's the perfect painting to add your own unique flair to!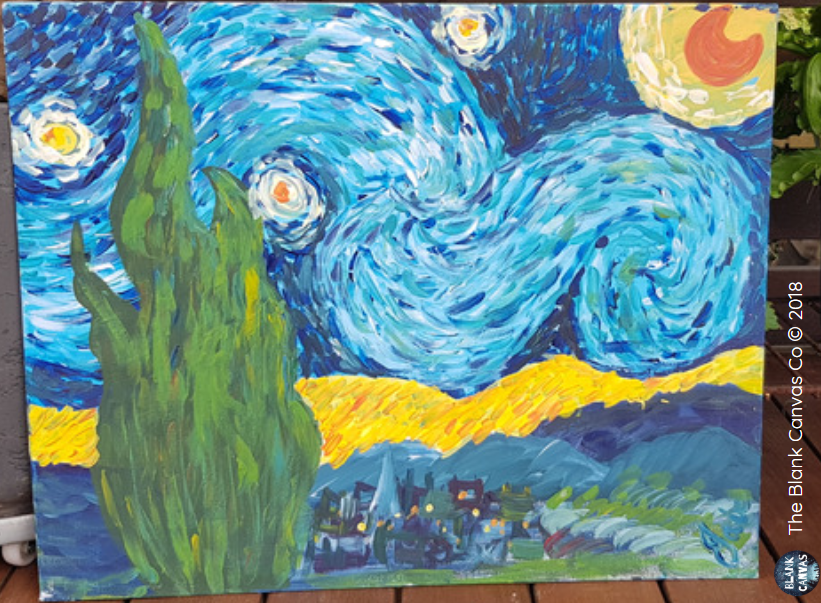 Your Instructor Jaie will take you through the painting step-by-step. Fun for everyone, suitable for all abilities. No experience required!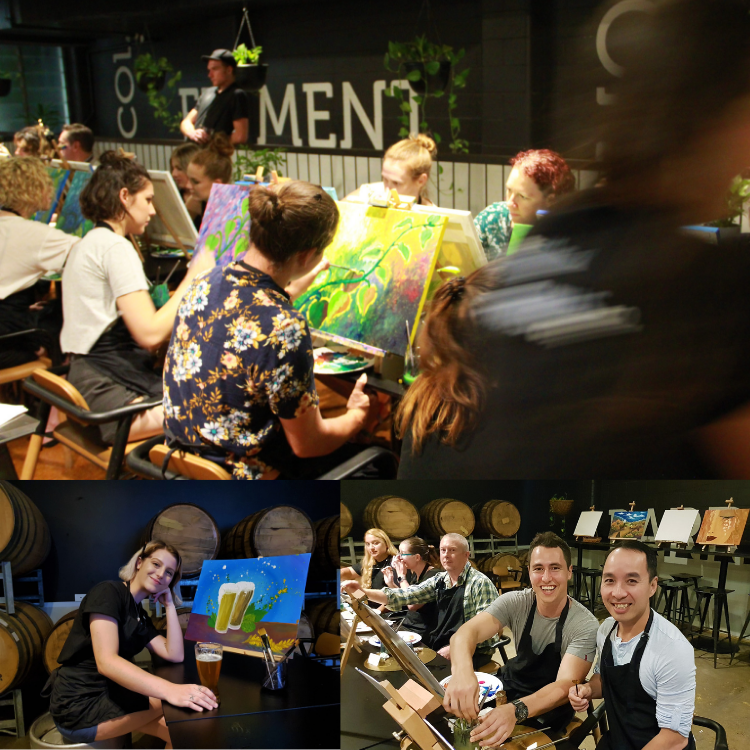 Paint with high-quality acrylics and take home your completed 40 x 50cm canvas.
The kitchen and the bar, including their famous tap beers and ciders, will be open during class for further drink and food purchases throughout the class.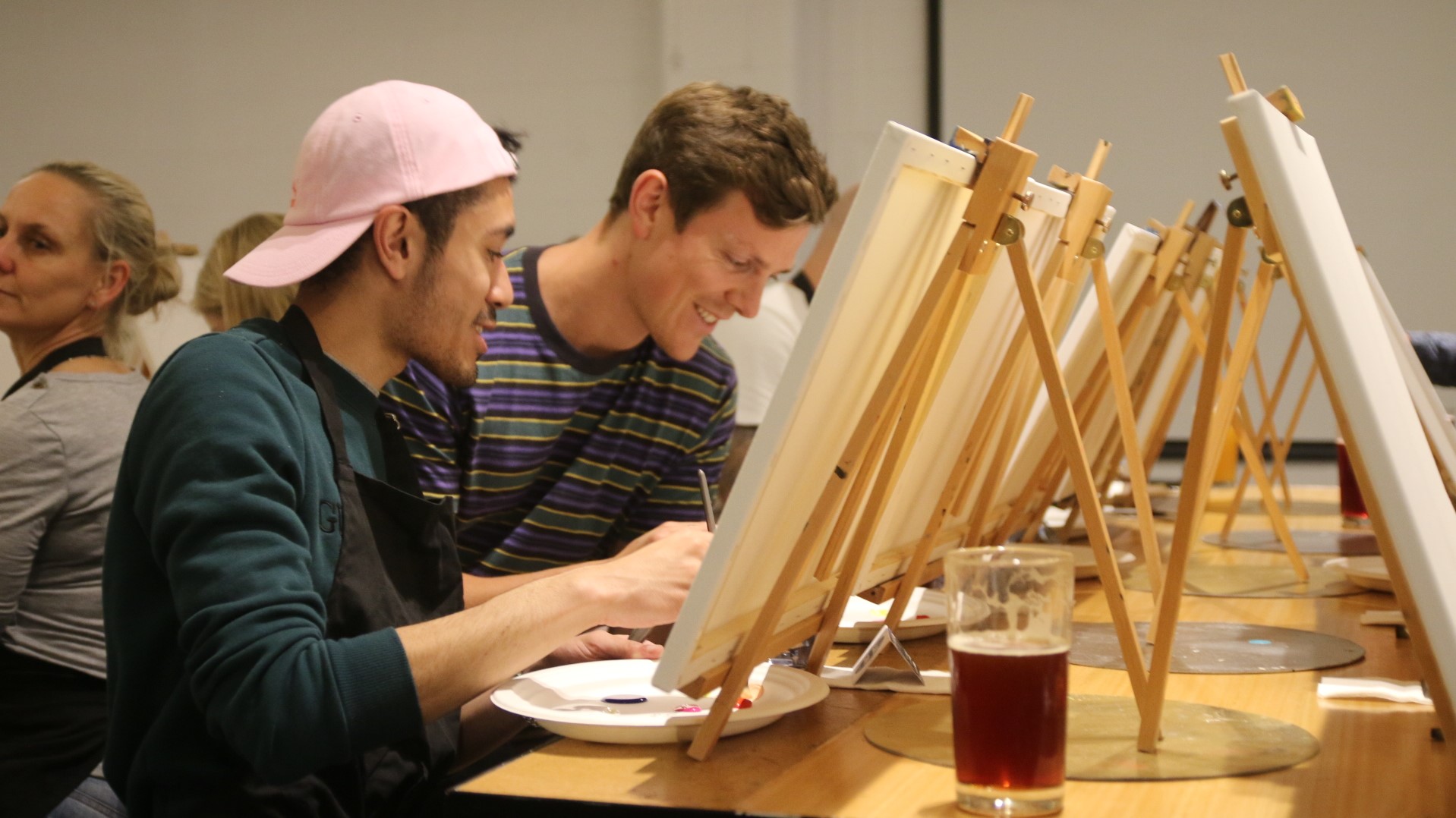 Schedule:
1800 - onward arrival and receive drink downstairs
1815 - head upstairs to settle in your seats
1830 - class start (sharp)
2030 - last class instruction, followed by 30 mins of roaming help
2100 - class finish and photos
---
The Blank Canvas Co.©
To follow us on Facebook: https://www.facebook.com/blankcanvasco.info/
To follow us on Instagram: https://www.instagram.com/blank_canvas_co
View more classes here: http://www.blankcanvasco.info/upcoming-classes.html
For information on organising a private or corporate event view here: http://www.blankcanvasco.info/private-and-corporate.html
To stay in the loop on new class releases by signing up for our e-newsletter on our homepage here: www.blankcanvasco.info