Description
This will be such a chilled class on The Deck at Westport & Lee; Paddington's hidden gem! Imagine the serenity of painting plants, while surrounded by and inspired by the lush green plants enveloping the cascading multi-decks hidden abaft the café. And all of this at the end of your weekend, on Sunday afternoon, so you can wind down, relax, and tackle your week to come!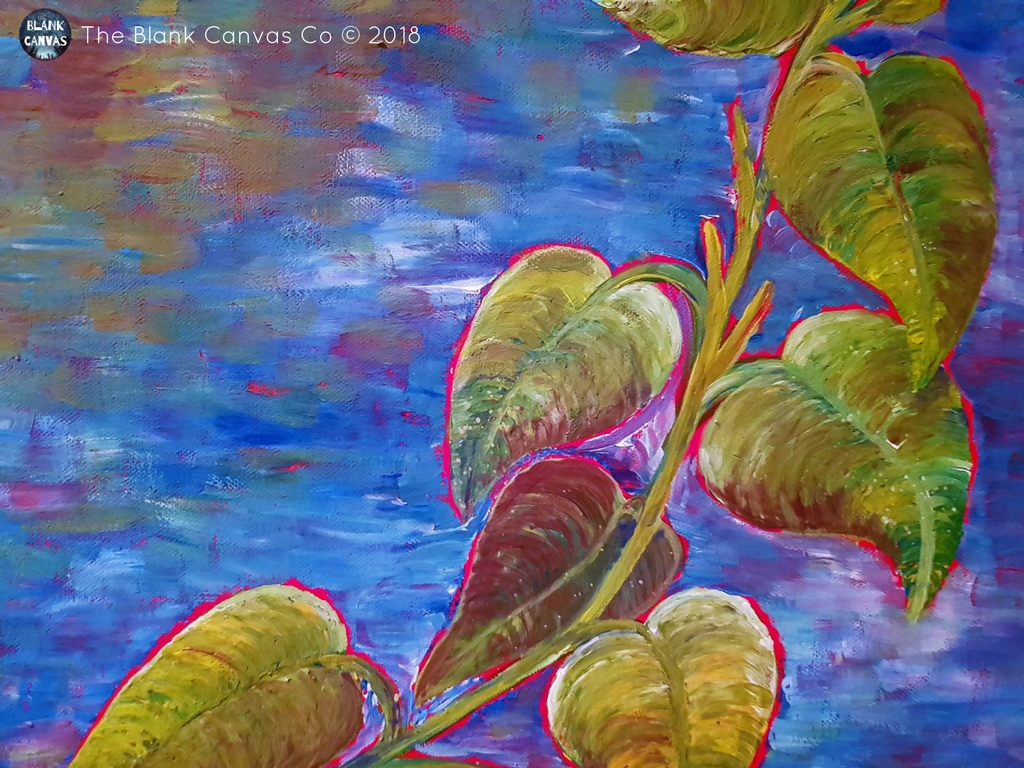 Westport & Lee is a trendy and comfortable café on Latrobe Terrace in Paddington. After our very successful launch class here last year, and our recent class in April which sold out within less than a week after being advertised, we are excited to be back again to enjoy their beautiful atmosphere and hospitality.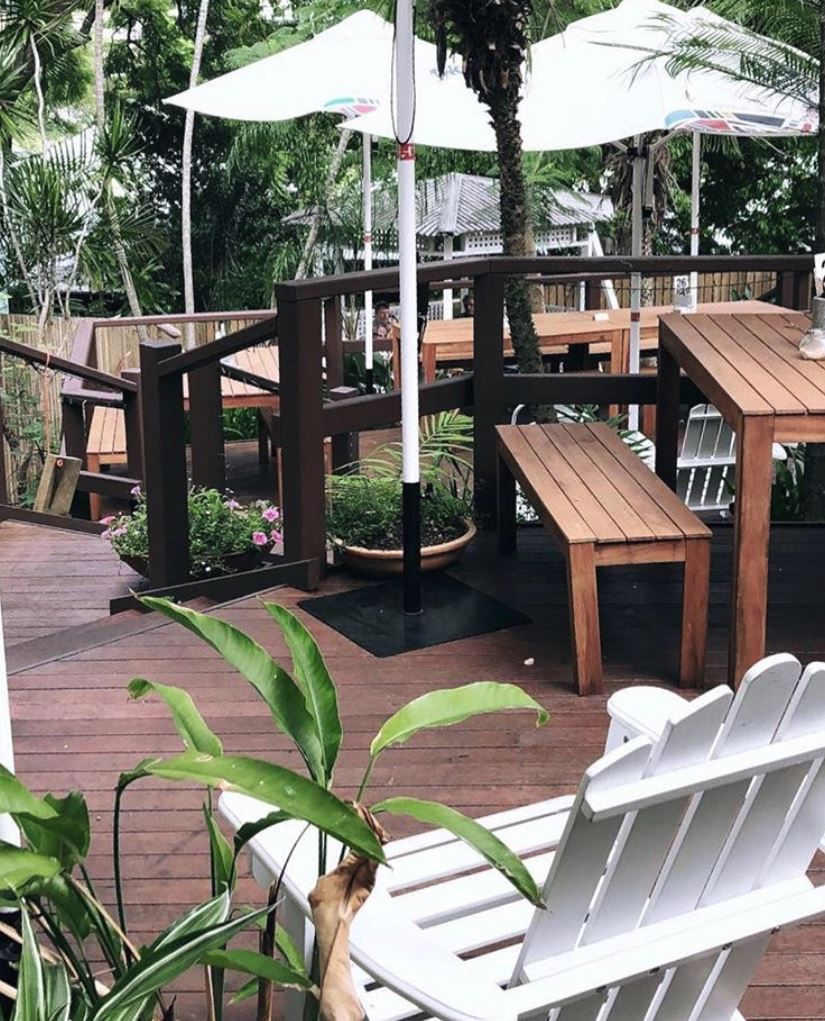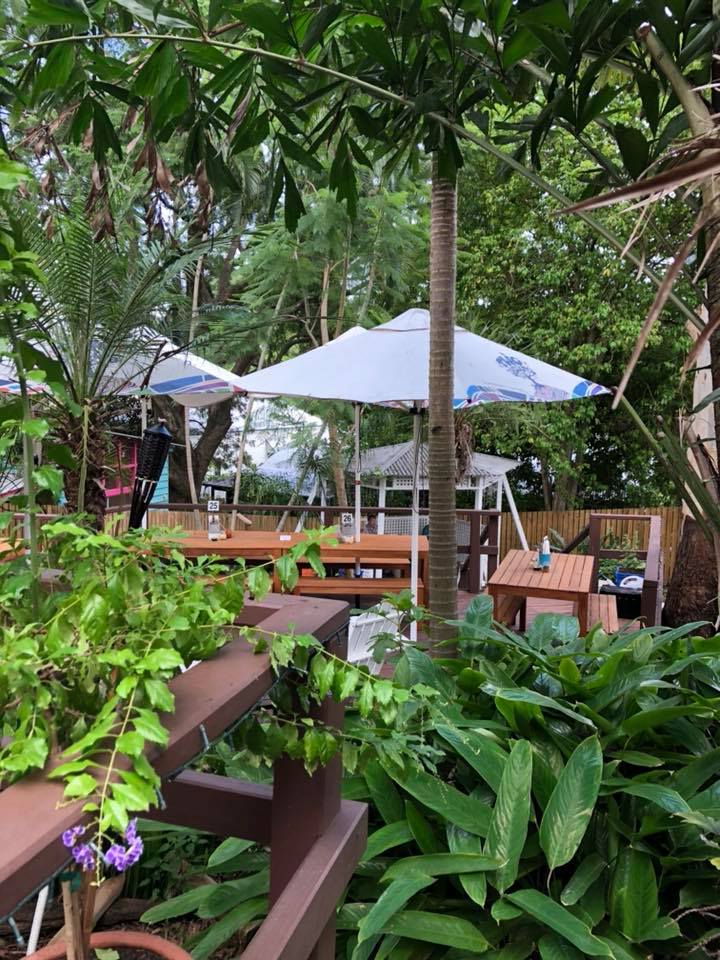 Make sure to be quick - seats are only limited to 20 tickets, and events at Westport & Lee always sell out, including our painting classes here!
Lunch is available to purchase prior to class if you would like to come early. The menu can be found at www.westportandlee.com/menu. After 2pm, only a small deck menu will be available, such as fresh breads with dips, dessert boards, assorted cakes and slices, and this amazing cheese platter (below) to enjoy alongside your complimentary glass of wine on arrival!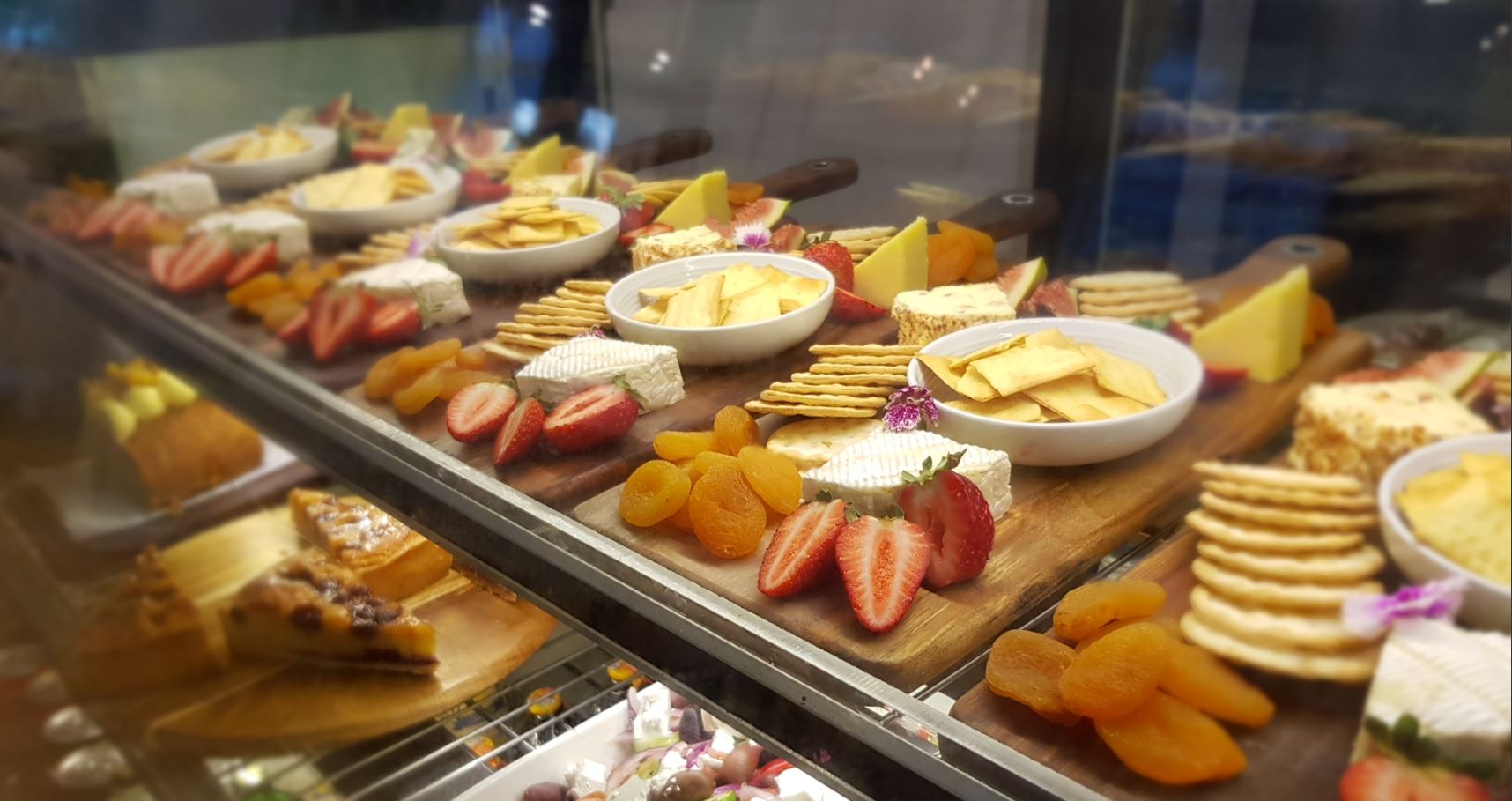 Our previous classes at Westport & Lee: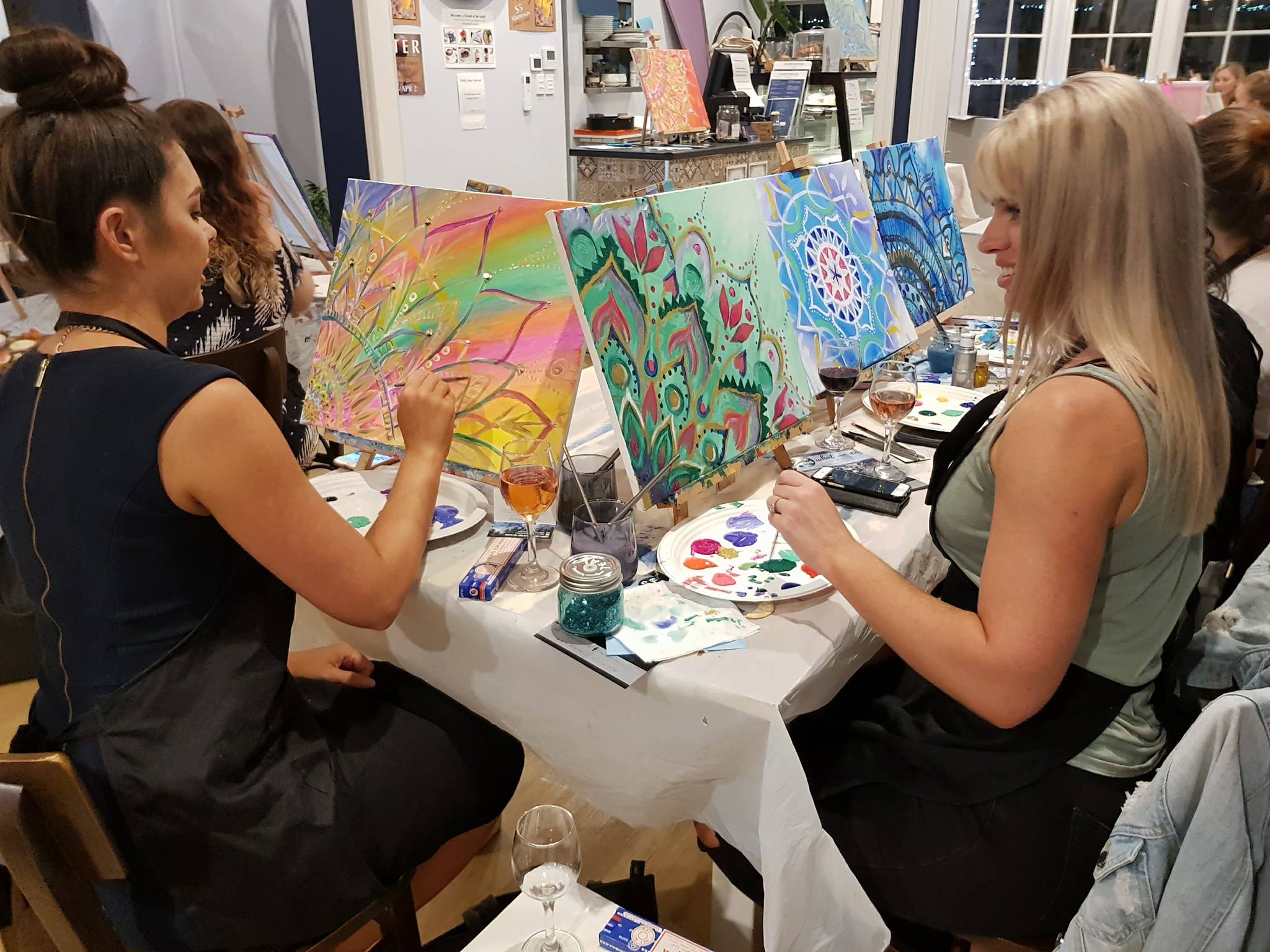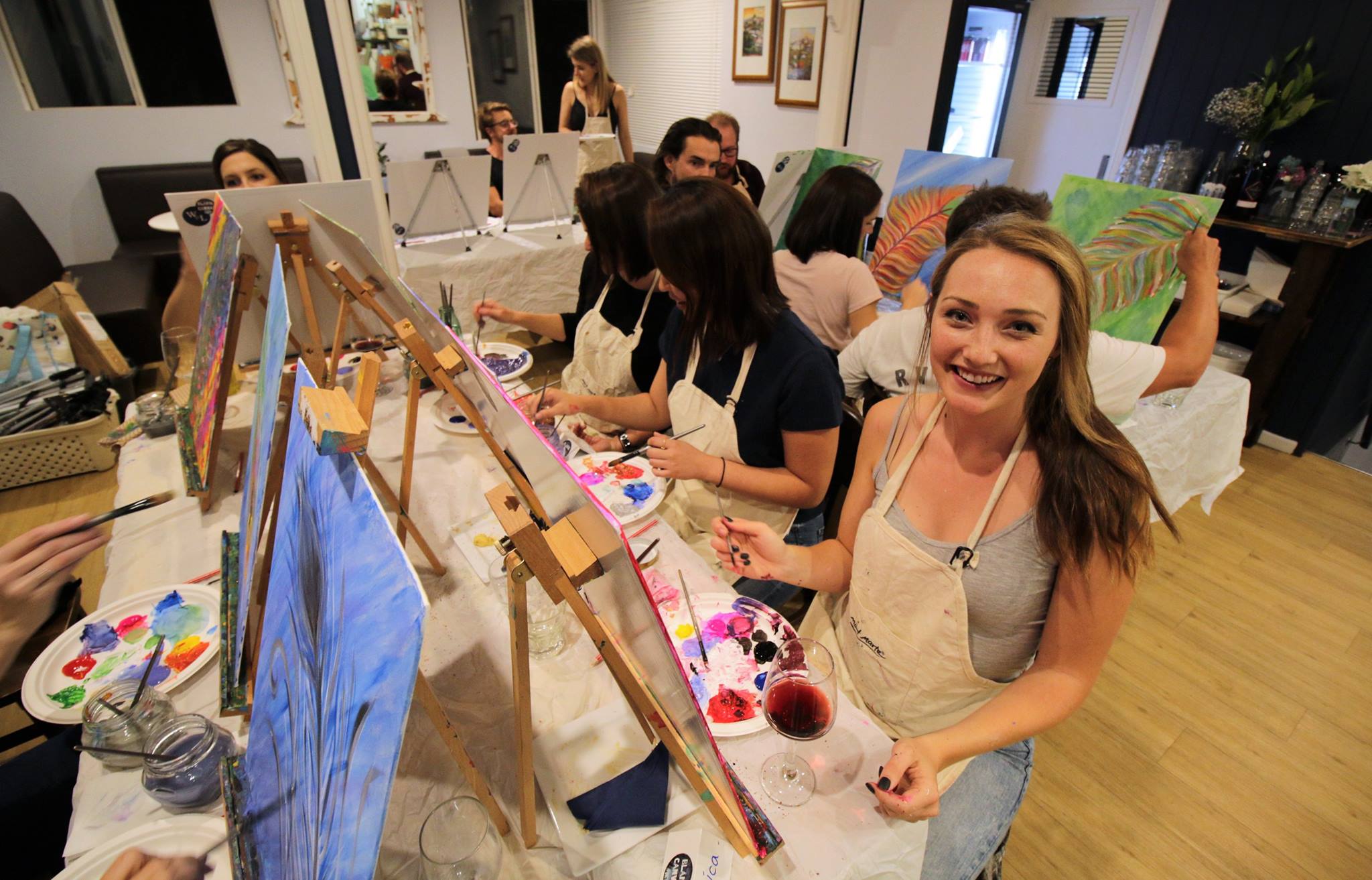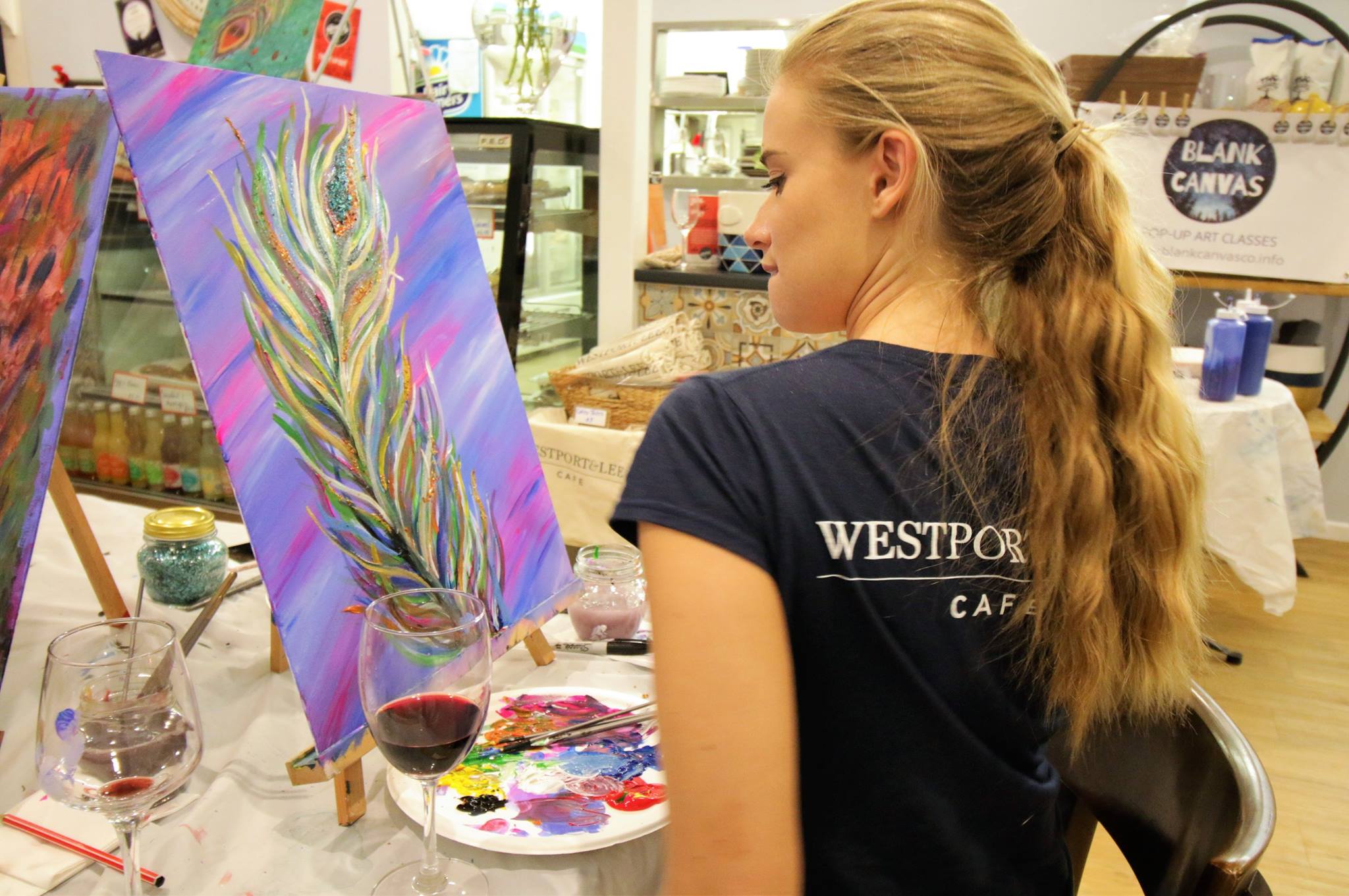 ---
Class Details:
We provide everything you need: easel, apron, brushes and water, and palette
Paint with high-quality acrylics
Over 2 hours of class instruction included plus 30 mins extra finishing time if needed with roaming help from the teacher
Take home your completed 40 x 50cm canvas board

Photos are taken during class and posted on the FB page

As with all of our social painting classes, you get a glass of wine on arrival
Further drinks, wine, cakes, slices, dips with bread, and cheese platters will be available for purchase throughout the night as well
Just bring yourself and your great smile!
Schedule:
1345 arrival
1400 class start (sharp)
1630 last class instruction
1700 finish
1730 close
---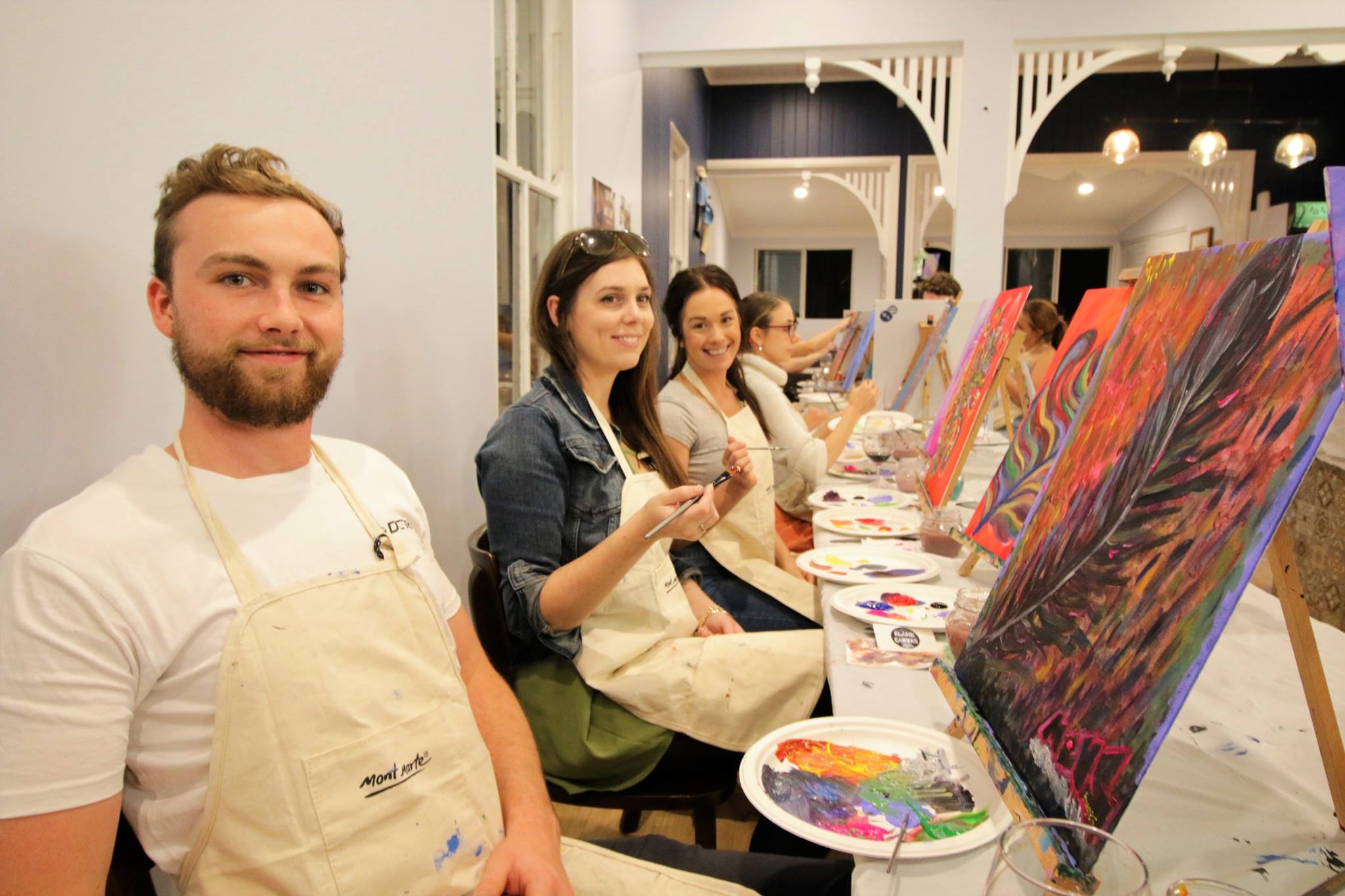 ---
Westport & Lee can be found at:
Web: https://www.westportandlee.com/
Insta: https://www.instagram.com/westportandlee/
Facebook: https://www.facebook.com/Westportandlee/
The Blank Canvas Co.
To stay in the loop on new class releases by signing up for our e-newsletter on our homepage here: www.blankcanvasco.info or to go straight to the newsletter sign-up click here. Follow us on Instagram here: https://www.instagram.com/blankcanvasco.info or on Facebook at: https://www.facebook.com/blankcanvasco.info/