About this event
Spend a few hours with me, sipping on your favourite drink while I take you on a journey to creating your own work of art. You will get to take home your very own unique painting. All you need to do is relax, follow the step by step instruction and remember not to dip your brush in your drink!
Now you are the master artist!
We provide all the art materials you need so get your friends together, bring your sense of wonder and your sense of humour and let's have some creative fun.
You can wear what ever you like. We will provide aprons but be aware there may be paint drips and splatters so it maybe a good idea not to dress to the nines.
This is a perfect way to try painting for the first time or for any seasoned painters.
All are welcome at The Pickled Paintbrush.
FAQs
What do I need to bring into the event?
Just bring your sense of humour and a sense of wonder. You are about to play with paint!
Where is the venue?
Right across the road from McDonalds on the side street - Foss Street.
What about drinks and snacks?
Bicton-Palmyra - RSL WA is a licenced venue with great prices! They have a cash only bar with chips available to snack on. Feel free to bring some nibblies along but no BYO drinks ;)
Can children participate?
Children over 12 are welcome to participate in our day time events as long as they have a participating adult with them. Each participant needs to have a purchased ticket.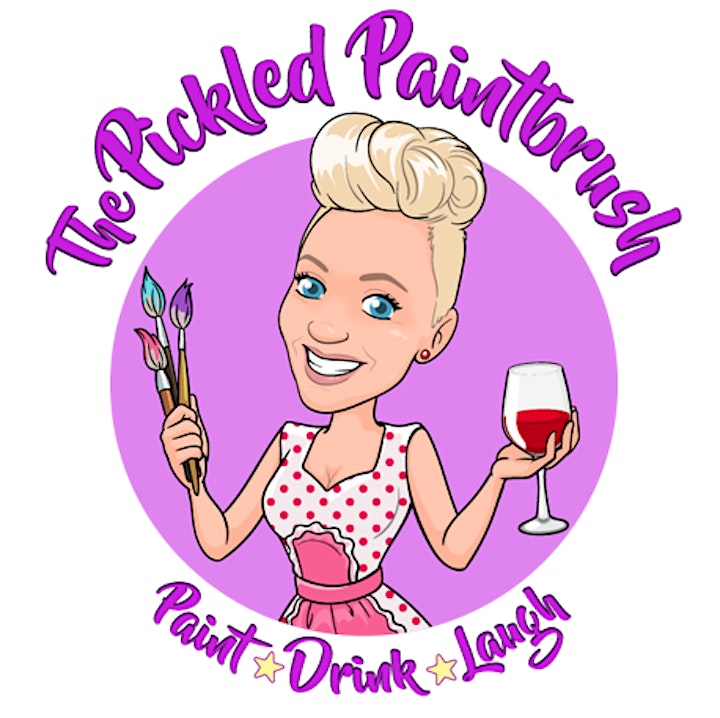 Organizer of Painting Class - JOYFUL TREE - August 22, 2021
The Pickled Paintbrush is Perth's creative fun way to have a great night or day out. It's a step by step art class with a few drinks along the way to help the creativity flow.
You will be guided by our event artist and everything you need to make beautiful art is supplied for you.
You will get to take home your own 'brilliant masterpiece'!
Just bring yourself, your friends, your family, workmates, dates, birthday boy/girl, hen's nights or whoever wants to come! We host 18+ events usually at night and all ages events usually during the day where you can come along and paint with your kids! Check the event description for details.
The Pickled Paintbrush partners with local bars, clubs and other venues to run events accessible to all.
Check our events to choose which painting you'd like to do and which day works for you.
We are also available for corporate events and social club get togethers.
Due to Covid 19 we have moved from our Fremantle location and are now mobile coming to a venue near you :)