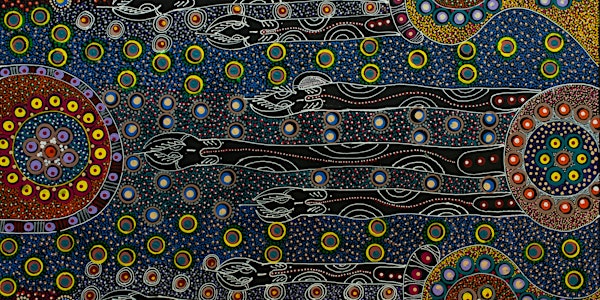 'Painted Stories' Women of the Central Australian Desert – Art Auction 2022
Location
Armagh
226 Kooyong Road
Toorak, VIC 3142
Australia
'Painted Stories' features First Nations female artists from the Central Australian Desert.
About this event
As the oldest continuous culture on earth, First Nations people have been living on this soil for thousands of years. They've also been making art — first on rocks, in what is considered some of the world's oldest displays of art. The form and content of early images was based on sand mosaics, drawn on sand or painted on bodies and sacred objects.
This extraordinary culture can now be seen through contemporary Australian Aboriginal artwork on canvas. Unique in style, and often tied to significant parts of  an artist's land, kinship or totem, each work tells its own story.
The IofCA Aboriginal Art Auction 2022 is raising funds to support our award winning Trustbuilding Program. Developed in partnership with First Nations Leaders, the program creates opportunities for truth hearing and truth telling about past and present injustices, builds relationships of trust and respect, inspires a new understanding, promotes First Nations culture, and creates advocates for change - empowering First Nations voice, self-determination and reconciliation.
The live Fundraising Art Auction takes place as follows:
Date: 24 March 2022
Time: 6 - 9.30 pm
Venue: Armagh, 226 Kooyong Road, Toorak.
Register on Eventbrite to attend auction.
Or
View art - www.au.iofc.org/artauction