Paint Beachy Christmas Cards - Adult Watercolour Workshop
About this Event
This fun adult workshop is perfect for beginners and intermediate painters. Let's celebrate Christmas the Aussie was with summery, beach inspired designs.
I'll teach you the basics to paint a simple design and give you the confidence to go home and paint one for the whole family!
In this 3 hour class you'll learn:
Watercolour washes and layering techniques
Choosing the right materials
Ink and wash
Colour selection
Transferring your design to card
Loads of design ideas
Some sneaky tricks to get a whole pile of cards finished.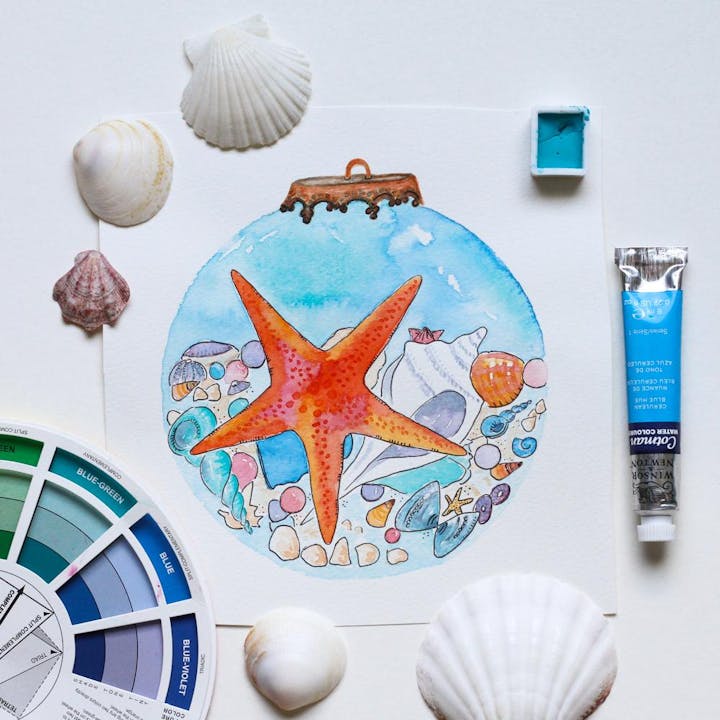 All materials and morning tea are provided. Paint is provided, but if you have your own set, please bring them along - this is a great opportunity to get to know them!
Why not pair this class with one of my other classes? Check out my other classes here: https://www.eventbrite.com.au/o/hannah-katarski-mermaids-coin-surf-art-11813125056
​Classes take place at my courtyard studio in Melville, complete with morning tea. You'll be sent all the class information and address once your place is booked. The class costs $67 and runs 3 hours.
Read more, including my refund policy at www.mermaidscoin.com/classes