Paint and sip class in 2 location: Gladesville Studio /Dural Studio. welcome call us for schedule your group Art class. VIP art class.
About this Event
Creative and Fun! Experience our High standing Art Coaching firsthand! Complete your excellent work as beautiful as a artist! Prince gallery Paint & Sip Art Event Class more than just paint like other places ,Its painting + wine -an art joy happiness place! we have 6 seats- 60 seats special private room and an open art studio space up to 35 seats at Gladesville studio and up to 60 seats at Dural studio. no matter you are a Zero-based beginner,intermediate or advanced, Our selected outstanding profession artists will gladly coach you step by step on how to paint finish a beautiful high stand art works, proudly taking home hanging on your wall! . Prince Gallery is the Art deco interior space. Surrounded by a vast collection of art pieces, you feel relaxation and the minute you walk in you will fill special. This creative night out experience will become a cherished memory. You paint, Sip wine, snacks, chat ,laugh and fun accompany with light music and friendly tutor. Gladesviile is just 6 km from Sydney CBD.
Includes all painting materials and canvas ,apron and party glasses
Tea, Coffee, bring Your BYO Wine & snacks or food plate ordering .
Parking: 24 hrs free on Site parking entrance/Exit code will given after booking.
Transport: By Car or Easily accessible by puplic Bus transport at nearby cross Road of Victoria Road. Turn to Frank St from Victoria Rd. College St is Join Frank St. ( Dural studio address will give when booking)
need booking at least 48 hr before class date. A place where friends and family come to relax, celebrate and feel proud of your art creation and a safe place to discover your inner artist. Open your heart and open your mind to new possibilities and new relationships where your art journey can begin.
Our team of frindly professional Artist coaches will lead and guide you each step of the way to complete a beautiful artwork that you never thought you would dream of creating. Your art journey starts from here!
We have a variety of styles you can choose from including modern, classical, western, oriental, east meets west. It's up to your taste and what you favour!you can choice any images from our gallery or brining your own favourite one!
Paint, Sip and Chill events are popular for special celebrations such as social events, family event together ,date nights, Hens party weddings, corporate events, birthday and private party events etc. please contact us for discuss more detail arrangement.
If displayed dates are unavailable to you, please feel free to contact Prince Gallery to schedule Paint and Sip events at alternative dates and times.
Email: hello@princegallery.com.au or Call or text Lan 0418669888 Gallery Ph: 02 85414943 for more informatio
Account Name: Sydney Red gate Art Space
Name of bank: ANZ Bank
BSB: 012295 Account #: 309424127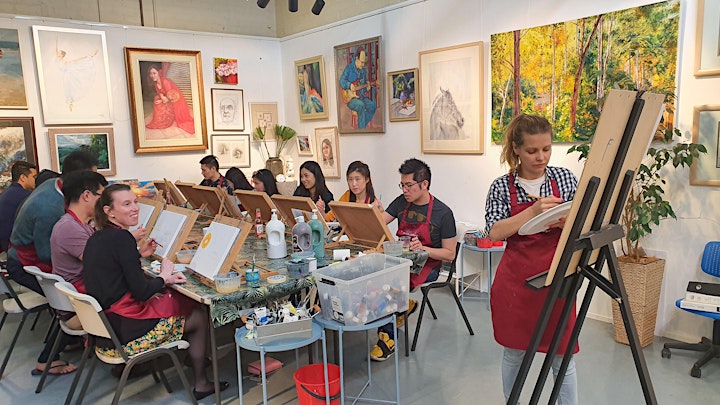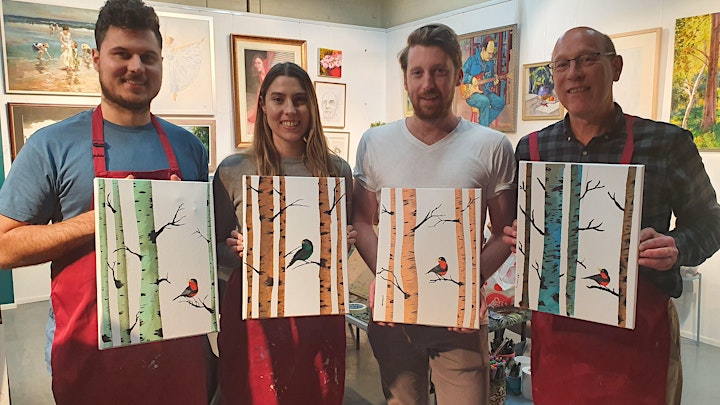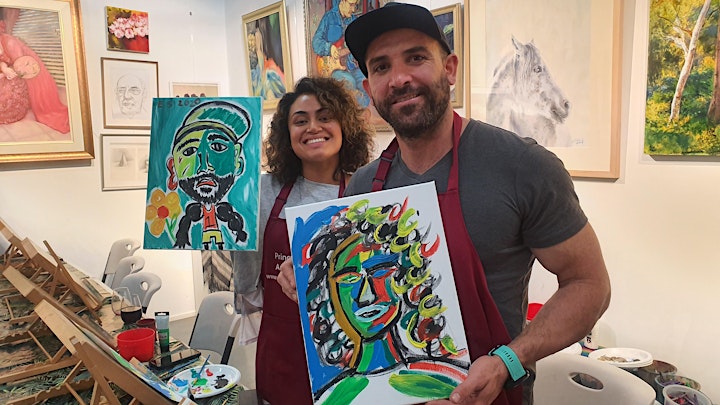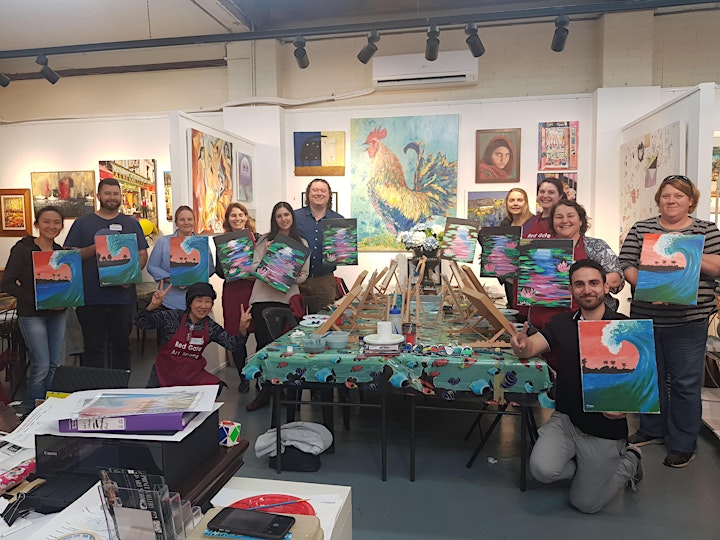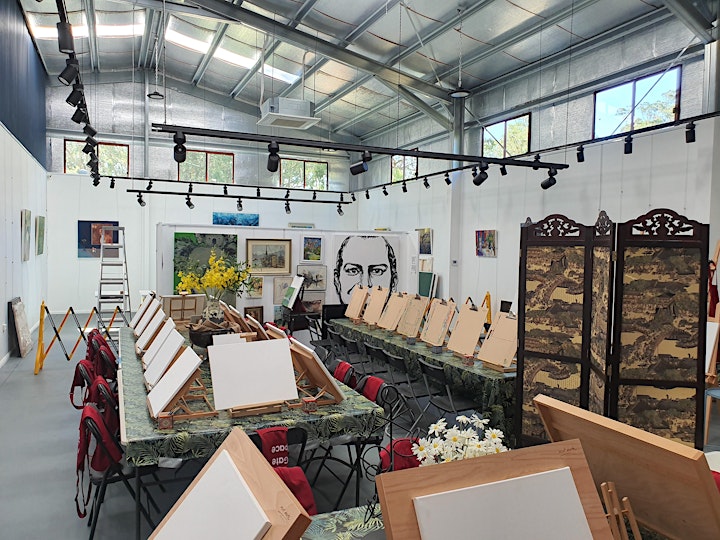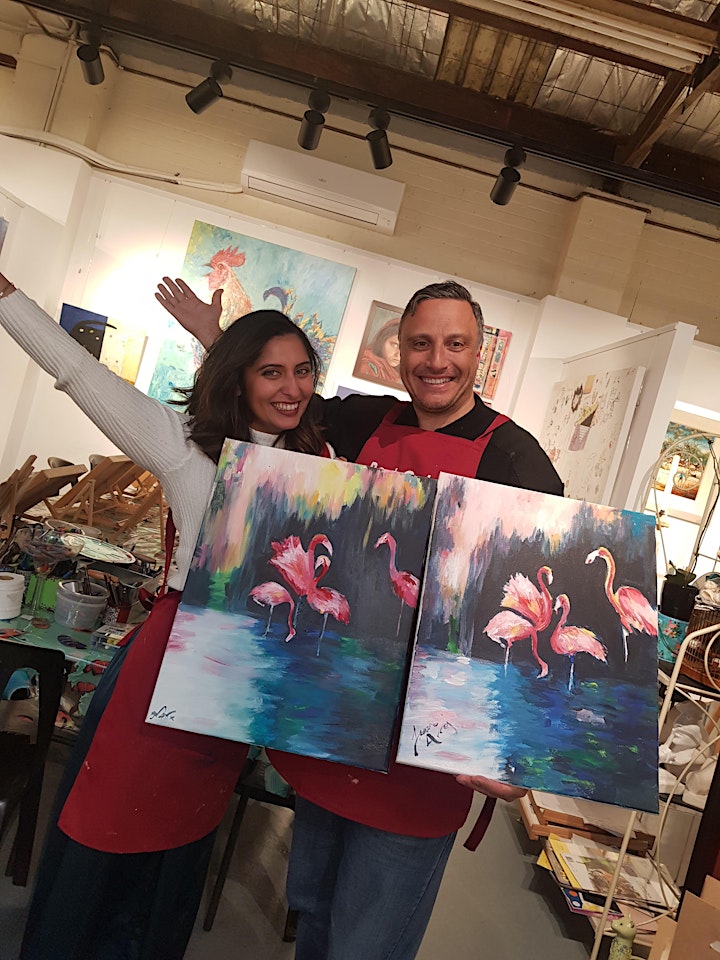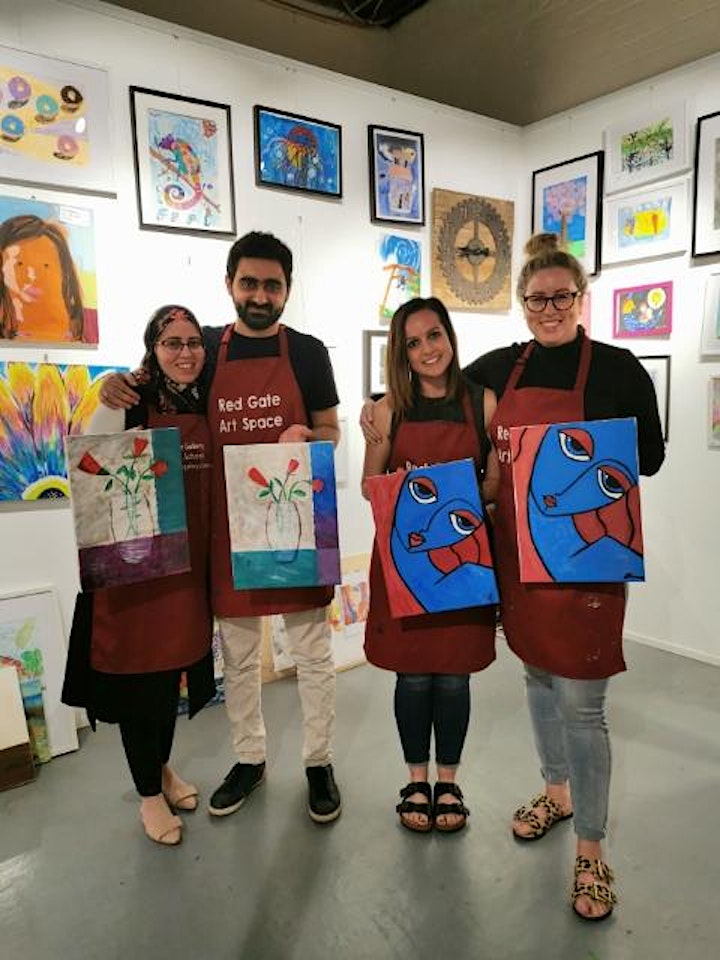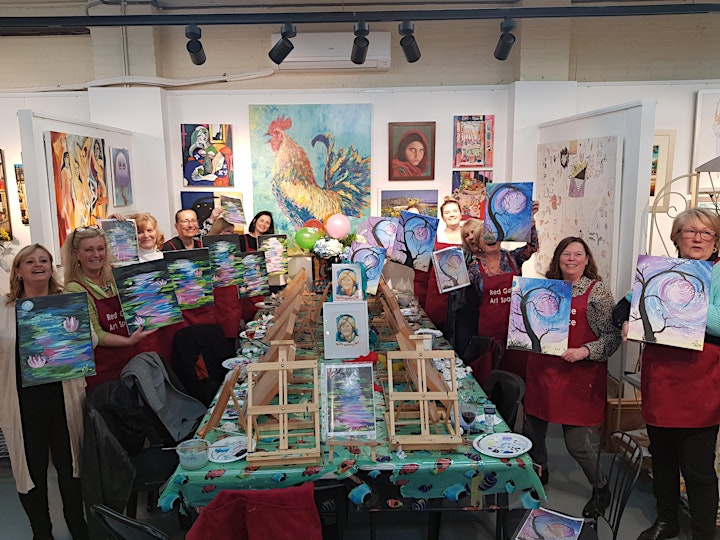 Prince Gallery Paint and Sip Class . welcome call us to schedule your event! www.princegallery.com.au