Sales Have Ended
Registrations are closed
Tickets are sold out, but you can register for our waitlist.
Are you a Doctor in Victoria Australia ? You are invited to join us in an interactive session about pain management in palliative care.
About this event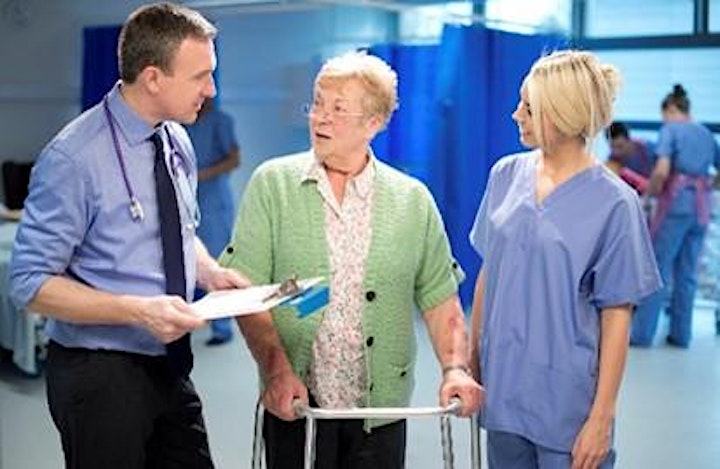 Target Audience
This workshop is for General Practitioners based in Victoria (Australia) who care for people with a life-limiting illness. Practice Nurses are also welcome to attend.
Topics:
• Holistic pain assessment & management in palliative care
• Pharmacological & Non-Pharmacological Management of Pain
• Management of pain – routes of administration
• Principles of opioid use: titration, prescribing, breakthrough dosing and rotation of opioids
Date: Friday 29th July 2022
Time: 8.00am - 10.00am
Facilitator – Fiona Runacres
Fiona is a palliative care specialist, with clinical appointments at Calvary Health Care Bethlehem and Monash Health. She previously undertook general practice training and gained her FRACGP in 2011. Fiona works in community palliative care, inpatient palliative care and outpatient clinic settings. Her clinical interests include specialist palliative care for patients with life-limiting non-malignant disease, including renal supportive care and neuropalliative care.
A WebEx link and access guidelines will be provided prior to the workshop.
Eventbrite registrations will close approx. 4 days prior to the workshop date.
Workshop Pre-requisite:
To maximise learning PEPA offers 6 online GP learning modules. These modules have been developed by palliative care experts and reviewed by clinicians with extensive palliative care experience. They can be accessed by setting up an account at the PEPA Palliative Care Education and Training Collaborative: https://palliativecareeducation.com.au/
PEPA is an accredited educator with RACGP. Workshops are eligible for Category 2 CPD points
Inquiries:
PEPA Administration - E: pepa@svha.org.au
Margarita Makoutonina, Calvary Health Care Bethlehem
M: 0425 774 195
E: Margarita.Makoutonina@calvarycare.org.au
*Non-Attendance*
PEPA workshops are in high demand. While PEPA is free to participants, there are costs to running the workshops and engaging specialists in palliative care to provide this education. If you find you are unable to attend the workshop after registration, please advise PEPA as soon as possible so we may offer your place to someone else.
If you do not advise PEPA Victoria you are unable to attend, you may incur an administrative fee. Repeat non-attendance after registration may prevent future registrations. Thank you for your understanding.
Would you like to see first hand what specialist palliative care providers do?
Observational placements are available for doctors, nurses, allied health and Aboriginal health professionals who are employed in health fields (e.g. hospitals, community, residential aged care facilities, general practice). 
For more details, or go to the PEPA website and download an information booklet: https://pepaeducation.com/register-interest-in-placements/
Follow us on Facebook:
https://www.facebook.com/PEPAprogramofficial/
https://www.facebook.com/groups/PEPAIndigenous/
PEPA/IPEPA has a range of learning materials that you can use to develop your Palliative Care knowledge. Learning Guides are one part of the PEPA learning pathway and can be used to support workshops and placement learning. They provide a guide to key information and links to detailed content and additional learning resources. They also provide opportunities for reflection and ongoing learning, which will assist you in developing knowledge skills and confidence for your day-to-day work.
PEPA Learning Guides are available as online modules (via our LMS) or print/PDF-writable booklets (via the learning guides page).To access the online learning guides, you will need to register to use the LMS (free service).
Right click on this link: PEPA Education