Sales Have Ended
Ticket sales have ended
Unfortunately, there are no more tickets left in this category. Please contact us on pacificfashionfestival@gmail.com if you wish to query this further.
Sales Have Ended
Ticket sales have ended
Unfortunately, there are no more tickets left in this category. Please contact us on pacificfashionfestival@gmail.com if you wish to query this further.
Description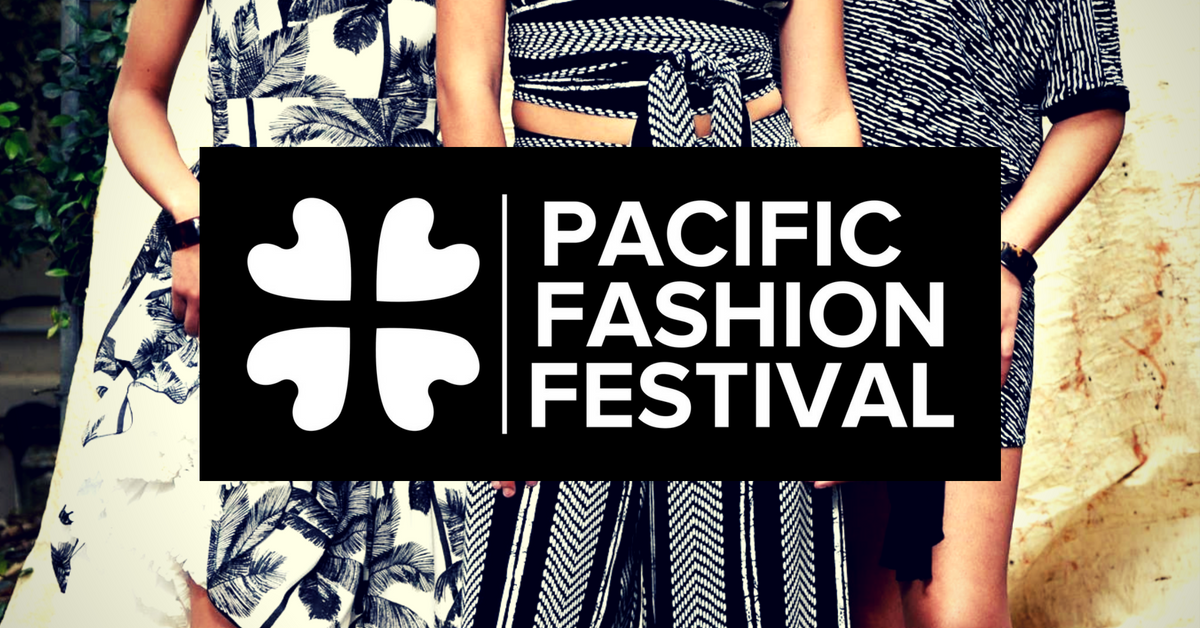 ---
The Pacific Fashion Festival is a cultural spectacle of art, design and history translated into fashion. 12 designers, 45 models and 84 looks. It is a show not to be missed.
Behind the Pacific Fashion Festival lies a higher purpose and vision.
Pacific Fashion Festival is a conscience concept created to showcase, develop and nurture talent for the economic empowerment of our Pacific communities whilst advocating against community, family and gender violence. Proactive and creative advocacy aligned with cultural celebration shines a light on an issue very hidden and shamed in our communities to create an open and safe dialogue. We have invited our special guest speaker who is a Pacific Beauty Queen, Miss PNG 1988 Erue Taunao and who is a survivor of violence in PNG. Her story is inspiring and relevant to our communities on how she survived from victim into victor. This will be an inspirational and meaningful segment.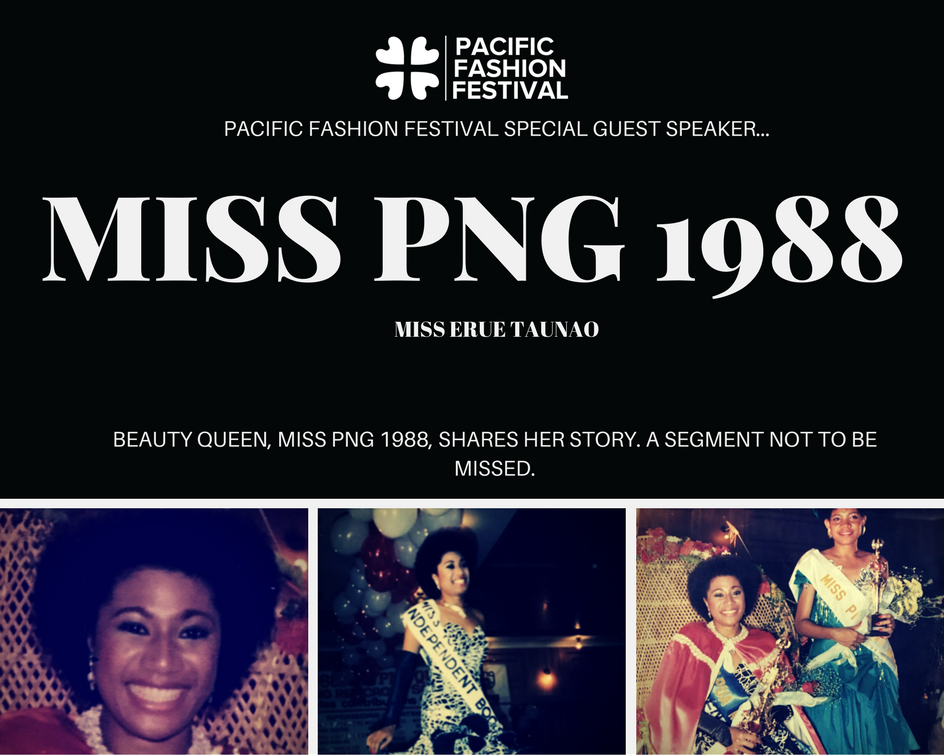 In addition, this initiative also embraces cultural diversity, unity, positive body image, confidence and family values.
Our Vision is...
To create a bold platform for nurturing and developing talent

To showcase the rich cultural beauty of the Pacific

To create a platform of mentorship between designers, models and business networks

To harness the fashion platform for socially responsible goals, in particular, advocating against family and gender-based violence in the Pacific, indigenous Australia and CALD communities

To promote enrepreneurship in the community in a rapidly changing economy where creativity and ingenuity has become the new literacy
Australia is a world stage that allows multicultural communities to participate in a cultural exchange of endless beauty and is also a vibrant market viable for endless opportunity in a competitive market.
This year the Theme is Rio in the Pacific. So guests are encouraged to dress in their own creative interpretation of Rio in the Pacific. Photos will be taken on our media wall for promotions. Our very own live Milagro band will be playing to ensure that you feel like you are in Rio.
We are also excited to announce that not only will this show inspire you but it will entertain you. We have so much in store. You will be welcome by young Noa Tupou who will blow you away with his vocal range. Please be prepared to be amazed. He is only 13 years old. Brace yourself for this talent!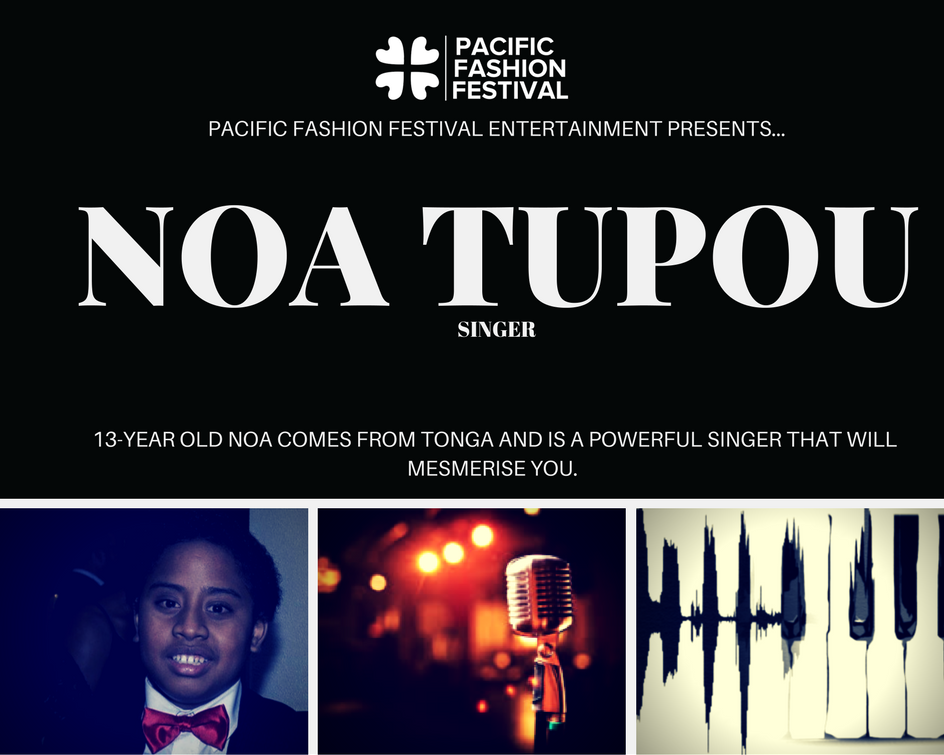 The well-known South Pacific Island Dance Group will be performing and they don't play safe with their moves. Pacific proud: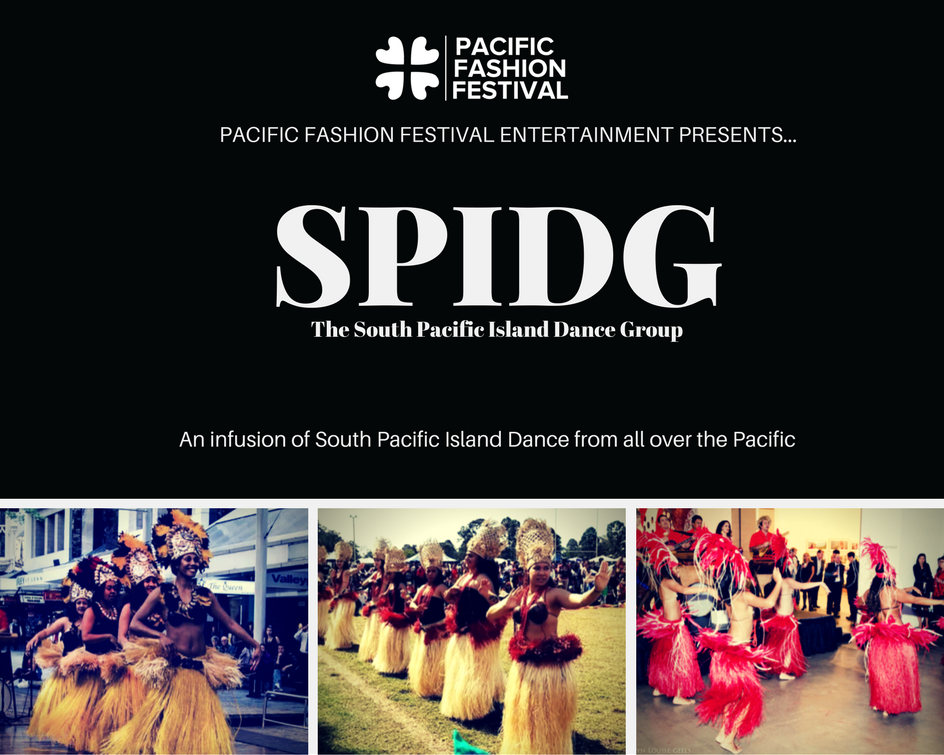 The Fijian Dance Group "Matana" will blow you away with music and Pacific rhythm that will take you on a journey to the beautiful island of Fiji.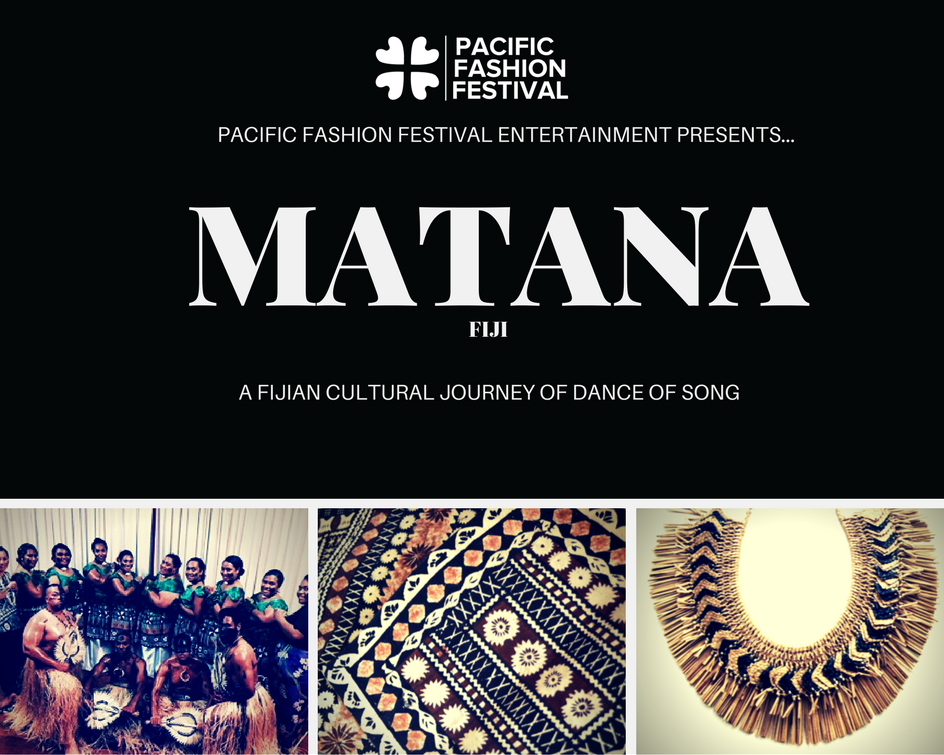 Our Event theme this year is Rio in the Pacific and all the way from Rio Di Janeiro The "Milagro" band who will be performing Rio music with the drummers, dancers and singers. This will be a showstopper!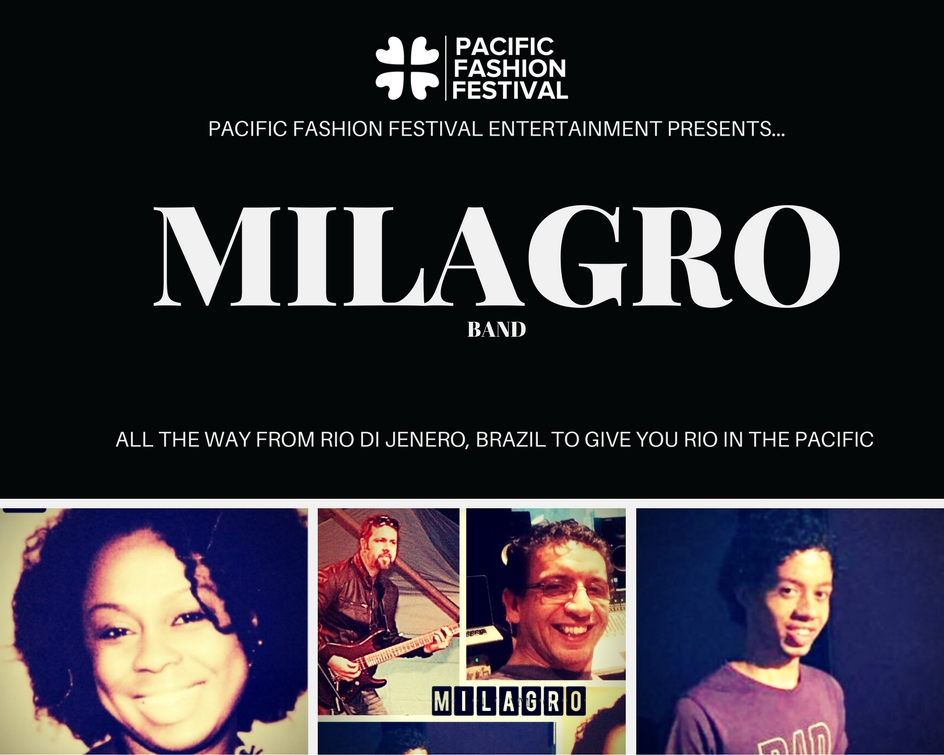 Milagro Band will also be performing alongside Hip Hop Artist, Brisbane-born Tongan, Neza Tupou. Neza has won many talent quests and is well know for his flow.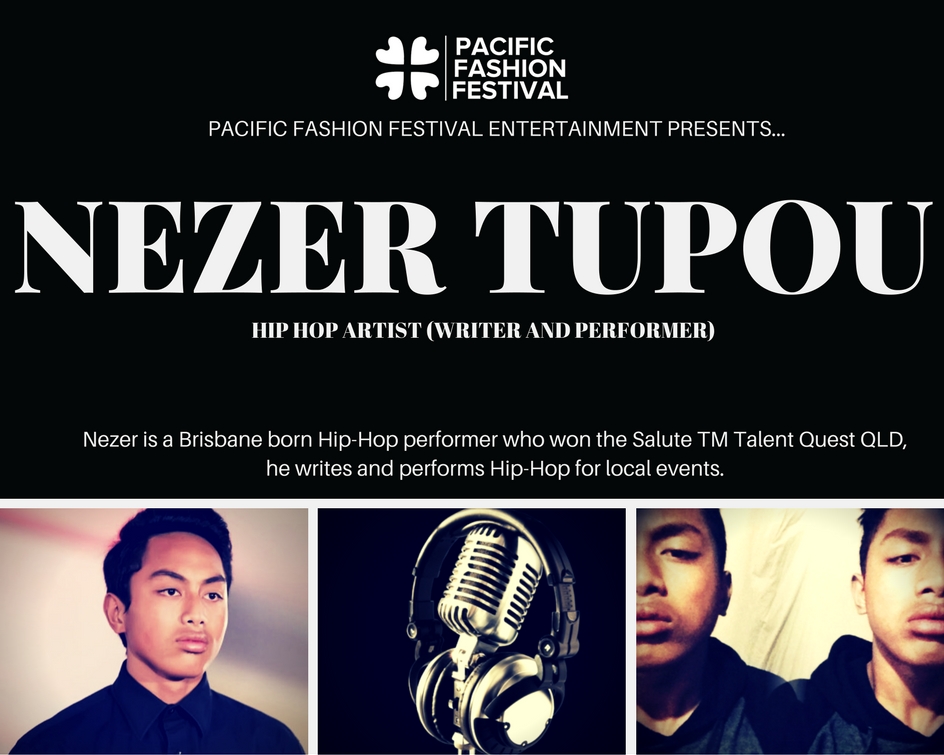 The Pacific Fashion Festival is rich with cultural context and relevance. You will be seeing traditional ceremonial performances such as the Kava Ceremony performed in the tradition of the Cook Islands: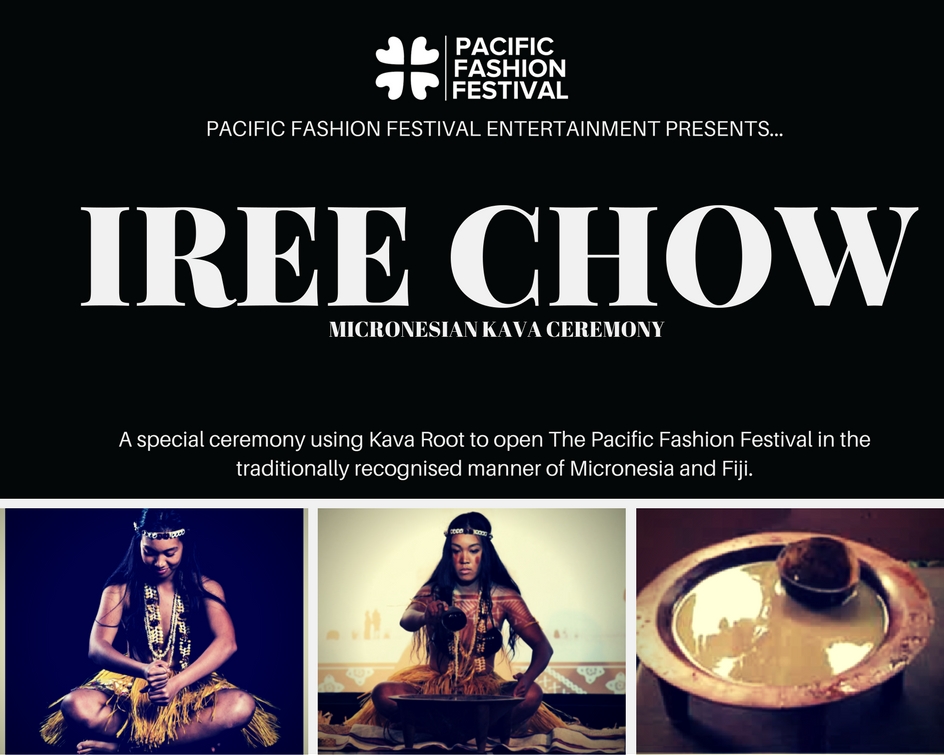 You can find us on Facebook at www.facebook.com/pacificfashionfestival or on our website www.pacificfashion.com.au
To learn more about The Leniata Legacy, you can find us on www.facebook.com/theleniatalegacy or our website www.leniatalegacy.com
Organiser of Pacific Fashion Festival 2016
Pacific Fashion Festival is a platform to unify fashion, art, culture and music of the Pacific with all its diversity on a world stage. On the platform of the Pacific's largest island, Australia, we are able to link all the islands from Australia, Fiji, Papua New Guinea, Indonesia, Samoa, Tonga, Vanuatu, Nauru, Tuvalu, Cook Islands, Solomon Islands, Hawaii, Kiribati and many others. We endeavour to create a culturally rich platform that empowers these emerging markets to create business opportunity and become strong participants in the fashion industry and its supporting industries. Empowering women and men in the Pacific communities is our core objective by linking Pacific couture, art and design to the modern buyer. Through equal opportunity, Pacific women are encouraged to excel and create their own businesses.