Welcome to the Perth Node meeting of Oz Single Cell 2021. Our theme is 'Networks' but welcome abstracts on anything single cell or spatial.
About this event
Following on from the first meeting ('Time' - Melbourne online) we welcome all to join us for the second meeting ('Networks' - Perth hybrid online & physical meeting).
Final program now available.
For a full list of our sponsors, please visit our website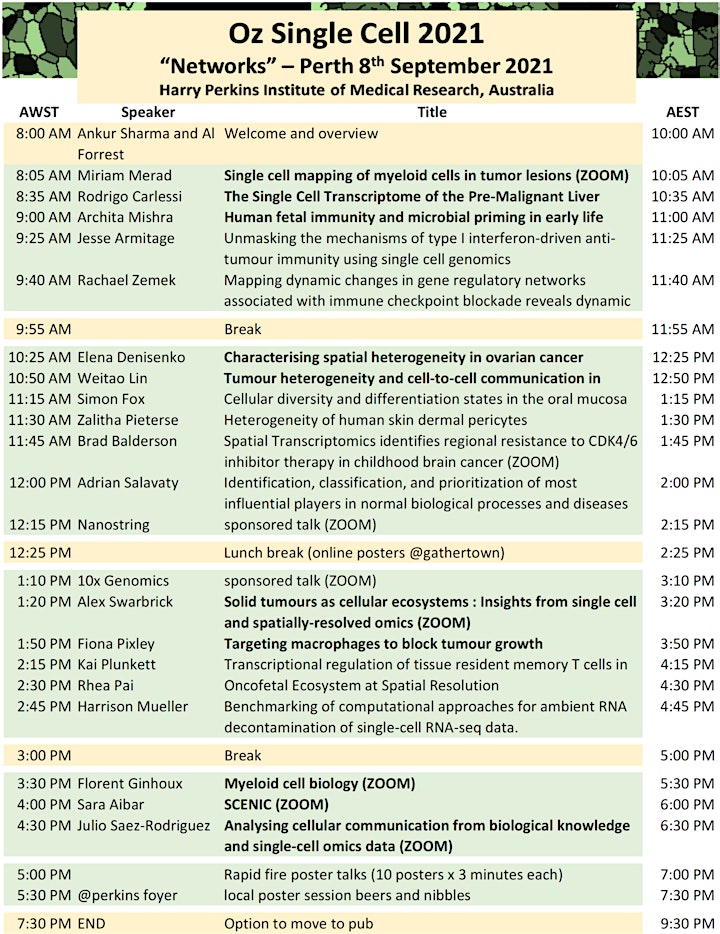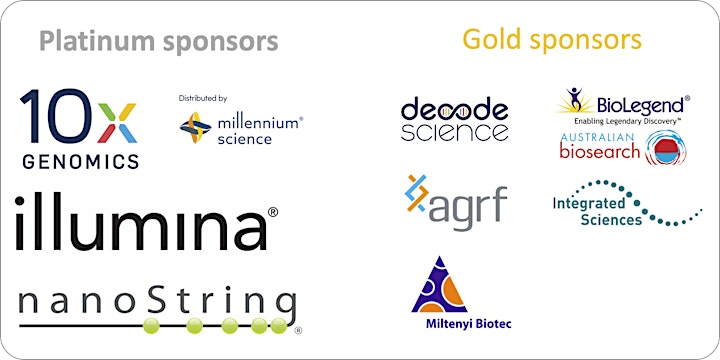 Organiser of Oz Single Cell - PERTH - September 8th