Description
OYP - Goals, Opportunities, Scholarships & Beer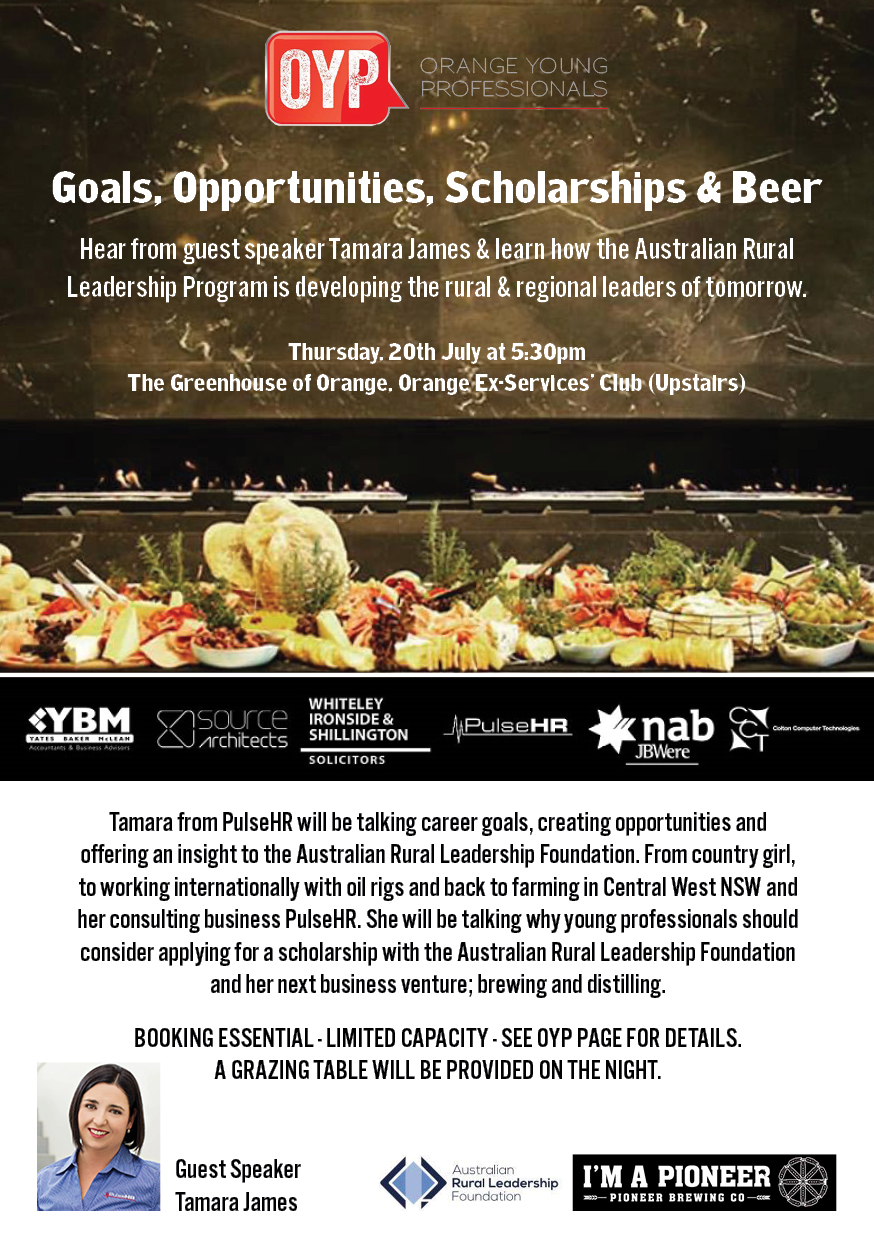 Join us on Thursday, 20th of July at 5:30pm for an evening at Orange's newest venue, The Greenhouse of Orange.
As part of this OYP professional development evening, you will hear from guest speaker Tamara James & learn how the Australian Rural Leadership Program is developing the rural & regional leaders of tomorrow.
A delicious grazing harvest table will also be provided on the night.
Tickets are limited, so secure your spot today.
OYP Goals, Opportunities, Scholarships & Beer
20th July 2017 at 5:30pm
The Greenhouse Of Orange