Description

---
A reformed Swedish sexist and Australian human rights activist talk feminism, gender equality, workplace diversity, high performing companies and personal relationships.
Over coffee and cinnamon buns.
Join us.
---
In Australia today:
The equal pay gap stands at 18.2%

1 in 2 women report experiencing pregnancy related discrimination while pregnant, on maternity leave or on return to work

1 in 5 women over th age of 15 report experiencing sexual harassment in the workplace

Self employed women are superannuation's biggest losers



Additionally:

Suicide is the leading cause of death for Australian's aged 15 to 44, with men accounting for three out of five deaths

Gender equality and holding on to traditional and rigid gender stereotypes are the two core drivers of men's voilence against women.
---
Gender equality isn't just a women's issue. Today's dialogue about achieving equal access to work, financial independence and health relies on both men and women working together.
Too often we get caught up with thinking tackling these issues is out of our hands, that they're too big, too systemic and too powerful for our own actions to make a difference. But change starts with us - in our relationships, in our homes, in our workplaces and in our families.
This discussion brings together two gender equality activists - Lars Einar Engström, a self confessed recovering sexist from Sweden, and Prue Gilbert, a lawyer, tech entrepeneur and human rights award winner from Australia - to talk about how we are the change.
:: How do we start with our own lives?
:: How do manage our careers, biases and human needs?
:: How do we raise children to make a difference?
:: What's at stake if we don't make change?
:: Where is it working throughout the world?
Come prepared with questions you'd like discuss with Lars and Prue. This will be part presentation and part interactive session. We look forward to your participation in a lively discussion and meeting like minded game changers, and sharing a Swedish style fika of coffee and something sweet to eat.
Lars' latest book will be available for purchase at the event.
---
About Lars Einar Engström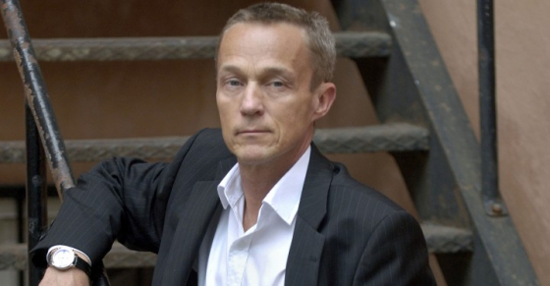 Lars is a trained psychologist, a senior partner with the Swedish consultant company Edcolby AB and author. He has written four books, two of which have been translated into English, Confessions of a Sexist (2008) and Your Career in Your Hands (2011). His most recent book Stand Up and Be A Real Man (2015), will be available for purchasing and signing on the day.
Lars writes for the online community MARC: Men Advocating Real Change, a group of men committed to achieving gender equality in the workplace. He also writes an online column for the Swedish business school IHM (www.ihm.se) and for newspapers throughout Scandinavia. Lars has lectured in Sweden, Denmark, Finland, Iceland, UK, Lithuania, Australia and the United States on topics including equal opportunities, gender and leadership, as well as organizational development. He has lived and worked in Paris and London. As a consultant, he has worked with many international companies, including Ericsson, Accenture, Copenhagen Business School, Ernst & Young, Vattenfall, Know It, Computer Associates, Live Nation, Scandinavian Airlines, and Skandia. Prior to becoming a consultant, Lars specialized in organizational development as a manager at the Bonnier Group, Apple Computer and Pharmacia. See Lars speaking on Fox News here and here.
About Prue Gilbert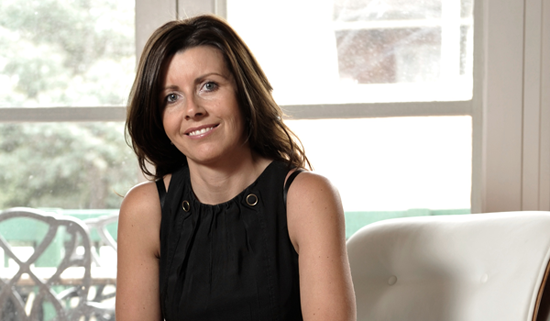 Prue is a lawyer, gender equality activist and founder and managing director of Grace Papers, a digital platform empowering women to manage their careers through parenthood. A highly regarded leader in diversity strategy and compliance, she has used her wealth of training and experience to find an innovative solution to increase female representation in the workplace, enabling businesses to retain and promote a pipeline of female talent.

Grace Papers is a digital platform with interactive programs and communities that disrupts and challenges mindsets about traditional stereotypes, enabling parents to make informed decisions about how the can integrate career and family.

Applying an empowerment framework to each of our programs, we empower working parents with proven strategies to effect social change and maintain freedom through economic independence.

We grow the confidence and productivity of users through regular touch points that deliver lifestyle content and professional development in "byte" sized sessions.

Accessible anywhere, anytime, we keep working parents connected to their workplace and engaged with their career.

Prue's thought leadership in this space saw Grace Papers awarded the 2014 Human Rights Commission Business Award. She has also been recognised by WGEA for for her work at Corporate Express - Paul Hitchcock was name Leading CEO for the Advancement of Women in 2010, and Prue herself was a finalist in the WGEA Employer of Choice Awards 2010, a finalist in the NSW Women's Lawyer's Association in-house lawyer of the year in 2010, led CE to win the diversity@work award for the Equal Advancement of Women in the Workplace in 2010, and the 2009 ACLA Sustainability Award.

Prue is a member of Jesuit Mission board, and has held non-executive positions on other not-for-profit boards. She is a member of key professional bodies, including Governance Institute Australia and Law Institute, Victoria.

Prue has a Bachelor Arts & Law, a Graduate Diploma in Applied Corporate Governance, and a qualified Executive Coach with IECL. She is part way through an MBA that was interrupted to welcome 3 children! Learn more about Grace Papers via the video below.
---
If you need help call Lifeline on 13 11 14 13 11 14

If your life is immediate danger call the police or ambulance on 000
For 24 hour crisis support call 13 11 14, or visit www.lifeline.org.au/crisischat (8:00pm-4:00am AEST).
---
Bought to you by:
Kylie Lewis, founder of Of Kin and Michelle Wright, founder of the Women's Health and Fitness Summit.
References:
Organiser of Owning the F Word: Feminism, Fairness & Fika
Of Kin is a collective of passionate business therapists, change catalysts, courage builders and creative digital strategists.
Kylie Lewis, founder, Of Kin
Having worked across five tech startups, headed digital teams and agencies, and completed training as an internationally accredited executive and wellness coach, Kylie now has her own consultancy, Of Kin.  Combining her forever curious mind, with over 20 years of experience in online sales, web project management, digital and content marketing for leading Australian brands behind her, (most recently as digital strategist for kikki.K) Kylie now coaches creative, wholehearted entrepreneurial businesses interested in starting, evolving or organising their approach to work and life in empowering, outcome focussed, practical ways. She doesn't believe in hustle, but does believe in challenging yourself to be more courageous in working and living with authenticity and self-care. In 2014 she co-authored Add All To Cart: 1003 questions to ask when building an ecommerce store, and in 2016 her second book, The Leap Stories hit the bookshelves to inspire leap takers everywhere to be braver in their working lives.
Instagram | Facebook | LinkedIn | Pinterest