Description
This one day workshop provides an introduction to outcomes-focused and evidence-based practice, for those who work with children and/or young people. The workshop has been developed to help child and youth workers in NSW to prepare for the changes being introduced as part of the TEI reform process.
The program will address the following issues:
• What do we mean by an "outcomes focus"?
• How does an outcomes focus differ to what we have done in the past?
• What do we mean by "evidence-based practice"?
• How do I apply these ideas in my work with children and/or young people?
• What are the benefits of shifting our focus towards outcomes and evidence-based approaches?
• Where can I find more information about these ideas?

At the end of this training program, participants will be able to:
• Explain what an outcomes-focused approach is, and how this differs from measuring inputs and
outputs
• Describe what is meant by "evidence-based practice"
• Discuss some ways that these new ideas can be applied in planning and delivering programs for
children and/or young people, and outline some practical examples of this
• Outline some practical steps that they can take in the coming weeks and months to begin
shifting towards an outcomes-focused approach to their work
• Describe some useful sources of information to assist in developing these ideas

A wide range of methods are used within the program, including presentations, small and large group discussion, individual reflection, reading, action planning, case studies and scenarios.
---
About the Facilitator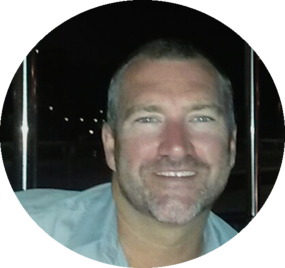 Andrew Cummings is a freelance trainer and consultant who has worked in child and youth organisations for over 30 years. His roles have included working with children and young people in out of home care and adolescent and family support; and managing programs and organisations at local, regional, state-wide, national and international levels in Australia, the UK and Europe.

Andrew has written extensively on youth issues, with over 40 published works including texts, training manuals and resource kits published by organisations including UK Youth, the National Youth Agency (UK), the NSW Advocate for Children and Young People, MYAN Australia, the CREATE Foundation, the Youth Affairs Council of WA and the Australian College of Applied Psychology. Andrew has also developed and delivered a wide range of training programs on youth issues to over 3000 youth and community workers and to hundreds of young people.

Andrew's previous roles include being Secretary General of the European Confederation of Youth Clubs, Executive Director of the Australian Youth Affairs Coalition and Executive Officer of the Multicultural Youth Affairs Network of NSW.