Description
Join us at Leichhardt Library for the opening of Our Winter and Spring - a collection of art work by artist Georgina Wood.

Emerging artist Georgina Wood lived in Australia and New Zealand for sixteen years before returning to live in the UK. She has lived in Sydney for the past 20 years. Georgina has an Advanced Diploma of Fine Arts from St George College, Kogarah, and completed a two month residency at St George after graduation, focusing on painting and sculpture. Georgina has participated in a group exhibition at Gaffa Gallery, been a finalist in the Greenway Project and has contributed to women's exhibitions at Tap Gallery. Georgina was an early participant of the Inner West Council Blooming Arts exhibition where she was able to display and sell her work for the first time. Georgina's current artistic influence is David Hockney.
Free event - All welcome - Light refreshments
Image: The Cement Factory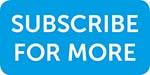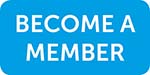 Photo and video consent information.