Description
Are you Seeing & Hearing everyone TALK about Bitcoin and Cryptocurrency and want to know MORE?
Over the last few years, we've seen industries TOTALLY revolutionized with the Introduction of GameChangers such as Uber and AirBnB.
WELCOME to Cryptocurrency & Blockchain – Decentralising the way we live, manage Our money and build WE-alth - Taking back control of our finances and having fun along the way (because life is supposed to be fun, right?!)
We're excited to bring you this short and sharp Introduction to Cryptocurrency:
THE THREE MASSIVE MONEY-COSTING PITFALLS in TRADING CRYPTOCURRENCY
and how to AVOID them
So what are they?
1) Not starting or having to wade through all the BS & Thinking you are Investing in Currency when you're NOT ?
2) Not having the right ongoing support to make the best choices ?
3) Rushing out & Buying CryptoCurrency without thinking about what Structures or Entities to Purchase in ?
For those of you who have been watching this space with interest - Is it too late to Learn, become competent & confident on what is RIGHT for you ?
HELL NO - This is just the beginning.
But you need to do it the right way – the first time! And that's where we come in.
To get you started, we have developed a process where you will discover:
What You Need to Learn about Cryptocurrency & its Applications
AND this is why we deserve your trust:
- We are independent and objective educators.
- Our only vested interest is you and your success.
- We are experienced, knowledgeable, well-established and credible.
Disclaimer & Full Disclosure:
We are not Financial Advisors or Accountants - We work with others who are specialists in those areas.
Our goal is to share what we have learnt & introduce you to Cryptocurrencies and explain it to you in an easy to understand way so that you leave equipped with the information and knowledge to make an informed decision about participating in the future of Currency.
What will you get for your $47 investment?
- The Link to Paul's presentation on Privacy at the Nexus Conference.
- $20 AUD in Cryptocurrency for our Affiliate Clients (bring your iPad, SmartPhone or Laptop – WiFi available)
- A process to follow so you'll be up & running ready to Receive & Purchase Cryptocurrency (exciting!)
- An overview of the local & Global market + projection of the Future (trending information so you're ahead of the game)
- A clear direction of Action to take moving forward (cut through the BS)
- Connect with others in the Community - your tribe (people just like you who are keen to meet other early adopters)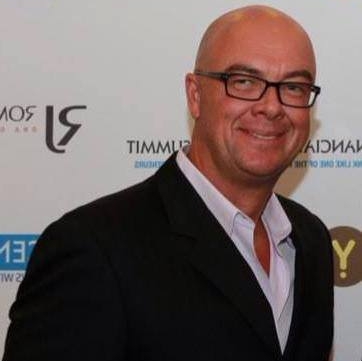 PAUL SEILS
After extensively researching the complex world of Cryptocurrency and having recently returned from the 2017 Blockchain Global Summit in Hong Kong, Paul Seils is brimming with solid up-to-the-minute knowledge in the world of cryptocurrency, where it's headed and what YOU need to do to keep ahead of the game.
Paul is a Speaker, Activist & Consultant who reached the top of his profession in landscape consultancy partnering with a James Packer company in Middle East based in Dubai with 65 staff.
Paul also has knowledge & experience with Property Development & Real Estate in Australia. Paul is now on a mission to assist people take responsibility for their own evolutionary journey, bringing about positive personal and global change – a Decentralized monetary system managed by the people, for the people, supports YOU to do just that – particularly using the knowledge that Paul has discovered.
Over the years, this adept speaker has travelled and worked in many countries including the Middle East and has been involved with the Occupy Movement.
Paul created PSA (Paul Seils & Associates) in 2013 to consult to Clients and is the Founding Partner in Conscious Capital Partners.
Paul also supports Cause-Driven Social Enterprises who are committed to assisting Individuals to create 1000 new social enterprises in 2017/18.
Cause-Driven Social Enterprises
Po Box 2324 Ascot Qld AUST 4007