Description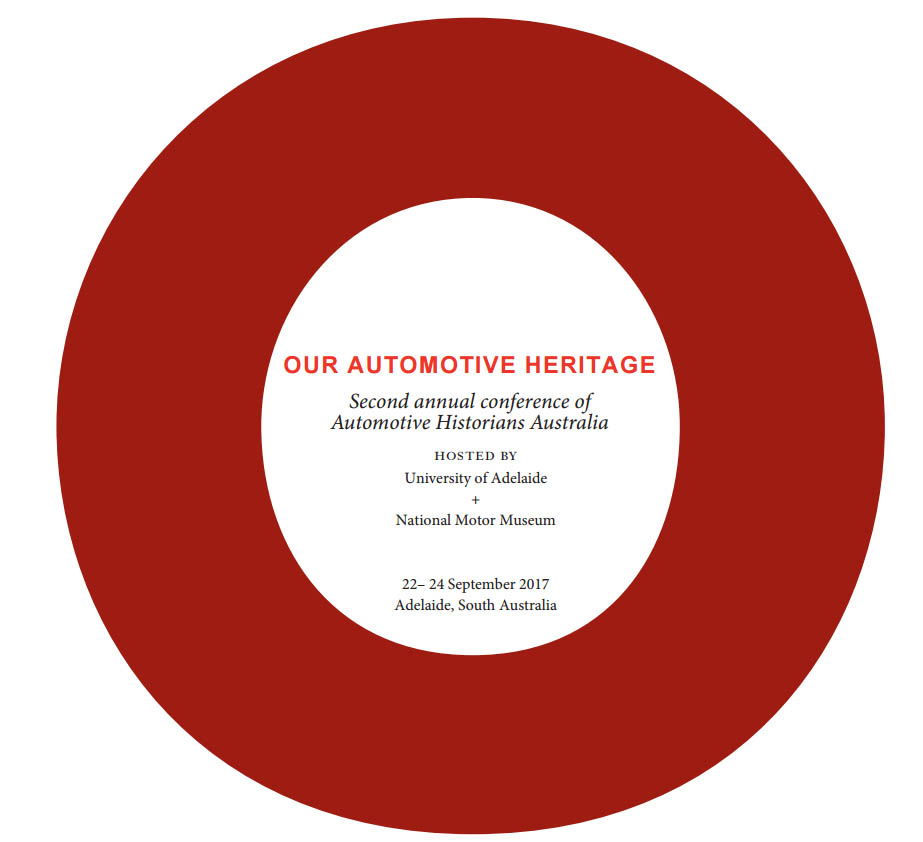 Following on from the highly successful 2016 conference, Automotive Histories: Driving Futures, get ready for the 2nd annual conference of Automotive Historians Australia (AHA) this September! With its combination of academic, enthusiast and social gatherings centering around Adelaide, this is one event not to be missed.
Best of all, AHA members and students qualify for a range of discounts to gain access to this exciting conference. To join AHA prior to the conference to qualify for these discounts, click below and follow the prompts prior to purchasing your conference tickets on this site. Discount codes will be emailed in your membership confirmation.
Hosted by University of Adelaide and the National Motor Museum in South Australia, this exciting conference program includes:
---
Automotive site tour to the South Australian Holden Plant at Elizabeth (bus leaving from Adelaide, separate booking to conference ticket, and limited spaces so get in early!!), 22nd September
Conference dinner: Sporting Car Club of South Australia (Separate booking to conference ticket, and limited spaces so get in early!!), 22nd September. Guest speaker: Phillip Guilfoyle "3D Printed Moulds – Keeping Australia's Automotive Heritage On The Road."
Conference paper sessions, enthusiast presentations, and AHA Annual General Meeting: University of Adelaide, 22nd to 23rd September
Second Ron Tauranac Lecture: TBA, 23rd September
Bay to Birdwood Classic activities, 24th September
---
2017 is a significant year for motor vehicle manufacture in Australia with the closure of the last Holden Plant at Elizabeth. To recognise that event and to acknowledge the important work of restoration and the preservation of motor vehicles by private owners and in motor museums the theme of the 2017 Automotive Historians
Australia Conference is: OUR MOTORING HERITAGE.
We look forward to a range of exciting papers from local and international speakers, reflecting on the past, and projecting what the future for automotive may hold. An exciting centerpiece of these sessions is the second Ron Tauranac Lecture, to be delivered by an invited speaker, to be announced closer to the event.

Come and rub shoulders with academic and automotive industry insiders whilst guest speaker Phillip Guilfoyle extends his 2016 AHA conference paper with details of the recent Delage restoration project at the conference dinner held at Sporting Car Club of South Australia.
Take a site tour of the Holden Plant on the first morning of the conference, or Birdwood following the conference.
These special events are separate bookings to conference tickets, and limited spaces are available so get in early!!

Conference attendees also have the opportunity to participate in the world renowned historic motoring event, the Bay to Birdwood Classic on Sunday the 24th of September. Imagine for a moment over 1750 classic vehicles and their drivers and passengers gathering at a location on the Adelaide coastline in the early morning. They are waved off by legendary Grand Prix flagman, Glenn Dix, and the vehicles make their way through the streets of Adelaide all the time being cheered on by up to 80,000 sightseers gathered on the sides of the roads. Once through the city and the outlying suburbs, the vehicles drive through the picturesque Adelaide foothills and Adelaide Hills townships finally reaching their destination at the National Motor Museum in Birdwood. Here we celebrate the day's achievement and some of the stand-out vehicles.
The Bay to Birdwood is the largest, continually held motoring event for veteran, vintage and classic vehicles held anywhere in the world. It is an event that is on many motoring enthusiasts' bucket lists. The Automotive Historians Australia conference is proud to be associated with the Bay to Birdwood in 2017, and conference attendees are encouraged to register and participate in the event. The Bay to Birdwood is on Sunday 24 September, the day after the conference program concludes, and will be open to classic vehicles of all types built between January 1st 1956 and December 31st 1981. Conference attendees with vehicles of this period are encouraged to enter.
Get your membership and conference tickets today!!
---
Accommodation suggestions for Adelaide include:
Hotel Richmond
128 Rundle Mall
Rates from $150
www.hotelrichmond.com.au

Majestic Roof Garden Hotel
55 Frome Street
Rates from $165, parking available
www.roofgardenhotel.com.au

Crowne Plaza Adelaide
16 Hindmarsh Square
Rates from $145, parking available
www.crowneplazaadelaide.com.au

Ibis Adelaide
122 Grenfell Street
Rates from $115
http://www.ibis.com/gb/hotel-8822-ibis-adelaide/

Mantra Hindmarsh Square
55-67 Hindmarsh Square
Rates from $170, parking available
www.mantrahindmarshsquare.com.au

Stamford Plaza
150 North Terrace
Rates from $350, parking available
http://www.stamford.com.au/spa

---
The fine print:
The full conference program will be hosted on the AHA website here, closer to the conference.
For new AHA members qualify for a conference discount of AU$75 off the full conference program (2 day tickets), or one day ticket, on purchasing tickets with the respective discount codes.
New AHA members can get their discounts using a code on purchasing tickets at the checkout. For existing members who have not received their discount code details, email us (info@autohistoriansaustralia.org).
How do you apply the code?
Step 1.
Click 'get tickets' on the Eventbrite event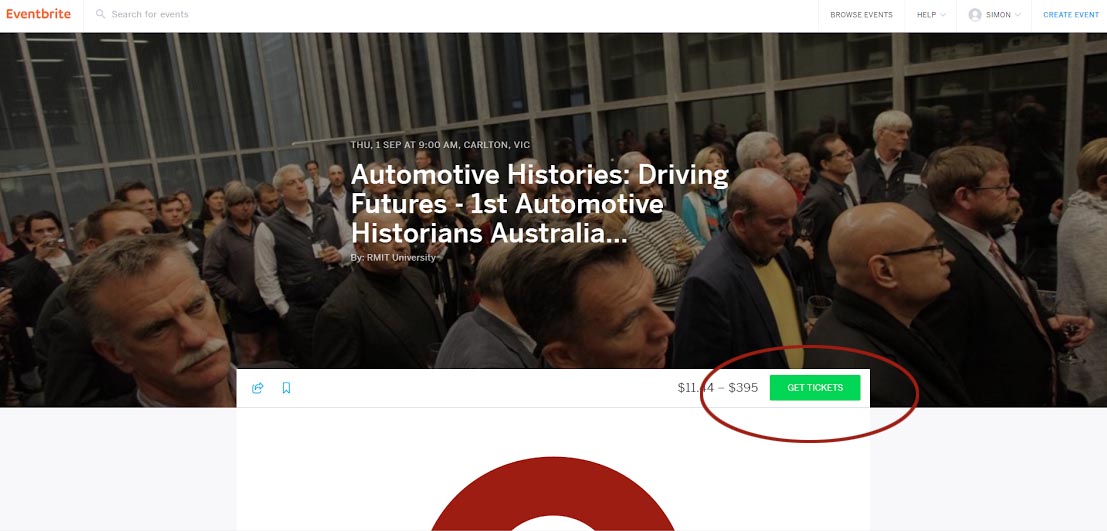 Step 2.
Click 'enter promotional code' at the top of the pop up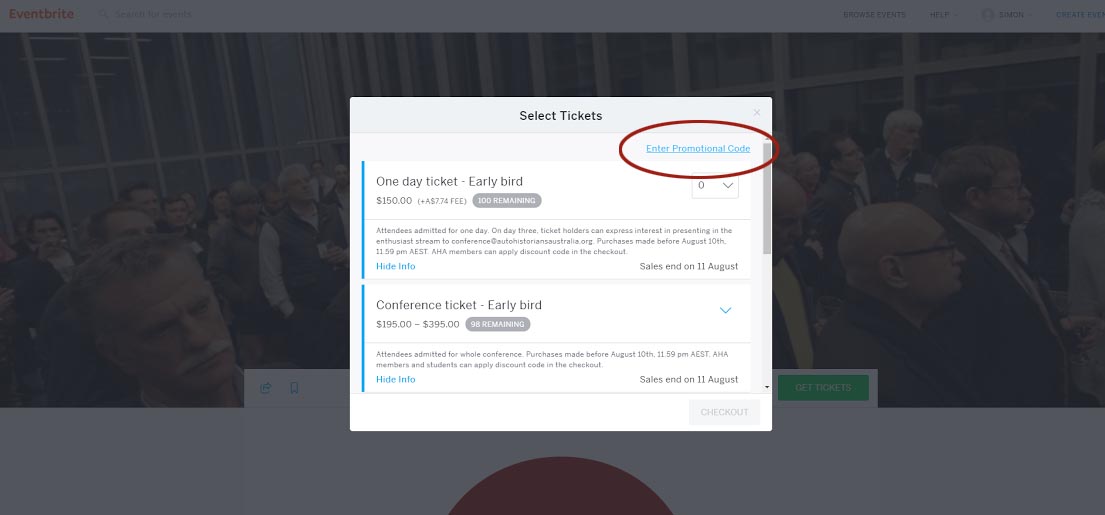 Step 3.
Enter the code, and click 'apply'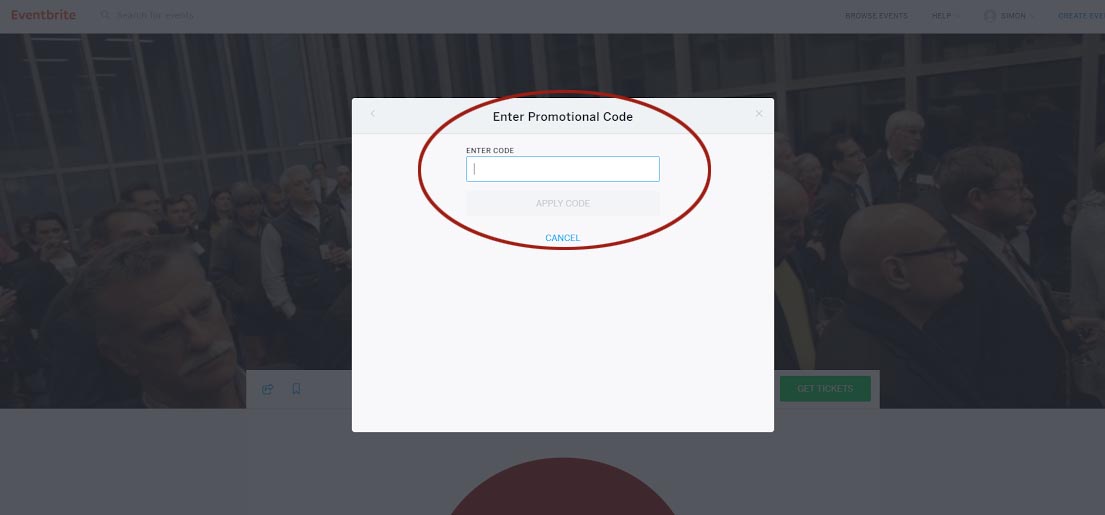 Step 4.
You're good to go!
To join AHA prior to the conference, visit our member's portal prior to purchasing your conference tickets. Conference discount code details will be emailed to you in your membership confirmation email.
Existing AHA members who pay to attend a day or the full conference program (2 day tickets) will be renewed up until the end of financial year 2018 anyway.
Students who are currently enrolled qualify for a conference discount of AU$100 for the full conference program (2 day tickets), on purchasing your full conference tickets.
Conference conveners are Professor Jennifer Clark of the University of Adelaide, and Paul Rees, Director of the National Motor Museum, Birdwood SA. Any other conference queries can be sent to the conveners (conference@autohistoriansaustralia.org)

AHA Inc. reserves the right to refuse and refund registration ot 'Our Automotive Heritage - 2nd Automotive Historians Australia Conference' at any time.