Description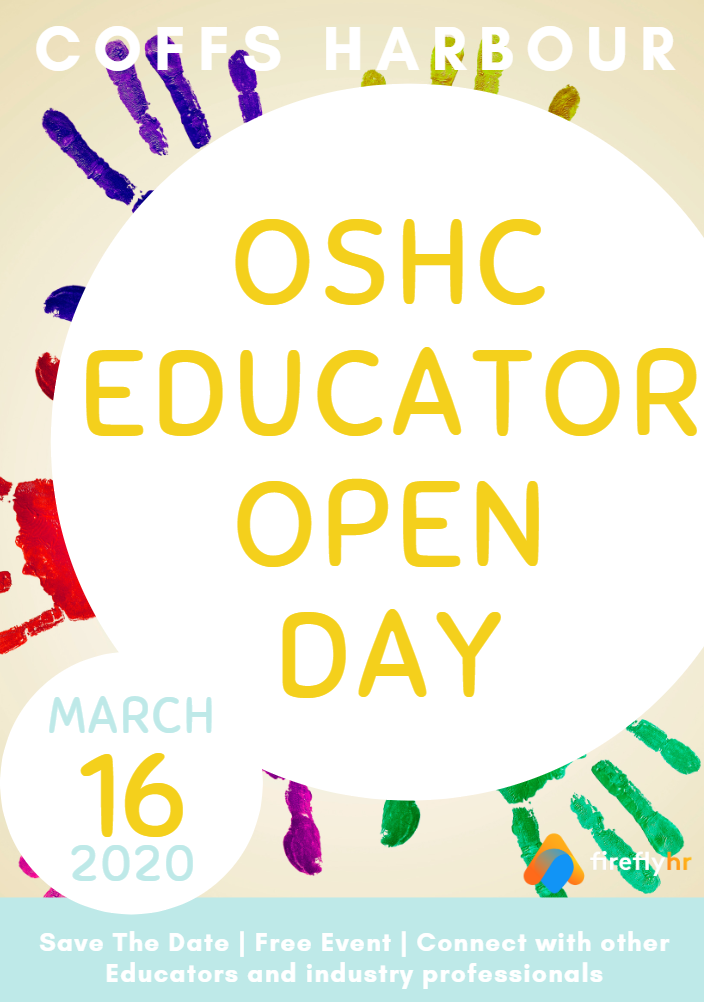 OSHC Educator Open Day
An Out of School Hours Care (OSHC) event.
Firefly HR and NSW/ACT Inclusion Agency – Mid North Coast Hub invites you to attend this free event.
Monday 16th March
10:30am - 1:30pm*
Jungle Club, 6 Bray Street
Coffs Harbour
Free but a gold coin donation for the host centre providing light refreshments appreciated.
Come join us for an open day just for OSHC educators.
But what is a OSHC Educator Open Day?
It is a free event which is held at an OSHC service and will provide the opportunity for OSHC Educators and other professionals to connect with one another in an informal and positive setting.
You will be able to talk to each other and ask questions in a non judgemental environment. Perhaps you want to talk to other Educational Leaders, Nominated Supervisors, you're a new educator looking to learn more, a long time educator wanting to network, and so much more.
Other professionals to do with OSHC or what we do will be in attendance and will be confirmed.
These events have been well received in Sydney, but we also know how lucky we are to have so many other services near by to connect with. This got us thinking that we need to bring one of these great events to a rural area.
After consulting with some rural OSCH'ies, Coffs Harbour was picked for a location and we are busy organising another great event for you all.
Any questions? Ask the team at info@fireflyhr.com.au
Interested to know more? Here's an article i wrote on the last OSHC Educator Open Day:
https://fireflyhr.com.au/4063-2/
If you would like to come, please register interest via Eventbrite.
Thank you to Jungle Club for having this open day at their service.
We love OSHC and sharing with others in the industry. Look forward to sharing with those of you at Coffs Harbour.