Create your own hand built clay forms inspired by nature as you slow down, reconnect and recharge!
About this event
Organic Vessels & Pinch Points - Hand Building with Clay
Thursday's 10am - 12.30pm October 29th, November 5th, 12th & 19th 2020
Join us for a four-week course beginning the 2nd of November 2020, on Thursday's 10:00 am - 12.30pm.
The classes will be run over four weeks in the bushland scenery at Eramboo Artist Environment on the edge of Ku-ring-gai National Park!
Be guided by local artist Eleanor Amiradaki in creating a series of beautiful Clay Pinch Pots & Small Vessels inspired by the natural forms found in nature (perfect for Christmas gifts!)
Students will sketch ideas and compositions, learn foundational handbuilding techniques, create texture/markings and apply their own simple glazes.
Suitable for beginners and anyone wanting to recharge, connect and slow down!
Price: $345 (All Materials & Firing of 6-8 pieces included)
BOOKINGS ESSENTIAL - Limited Spaces Available
Please wear closed shoes for studio & bush saftey
Private Bookings & Small Groups:
If you are looking to book a half day or full day clay workshop with friends/family/colleagues please get in touch directly for options. There are availabilities in the lead up to Christmas and next year. Vouchers also available. Minimum of 4 students for these bookings.
Contact: eleanor.amiradaki@icloud.com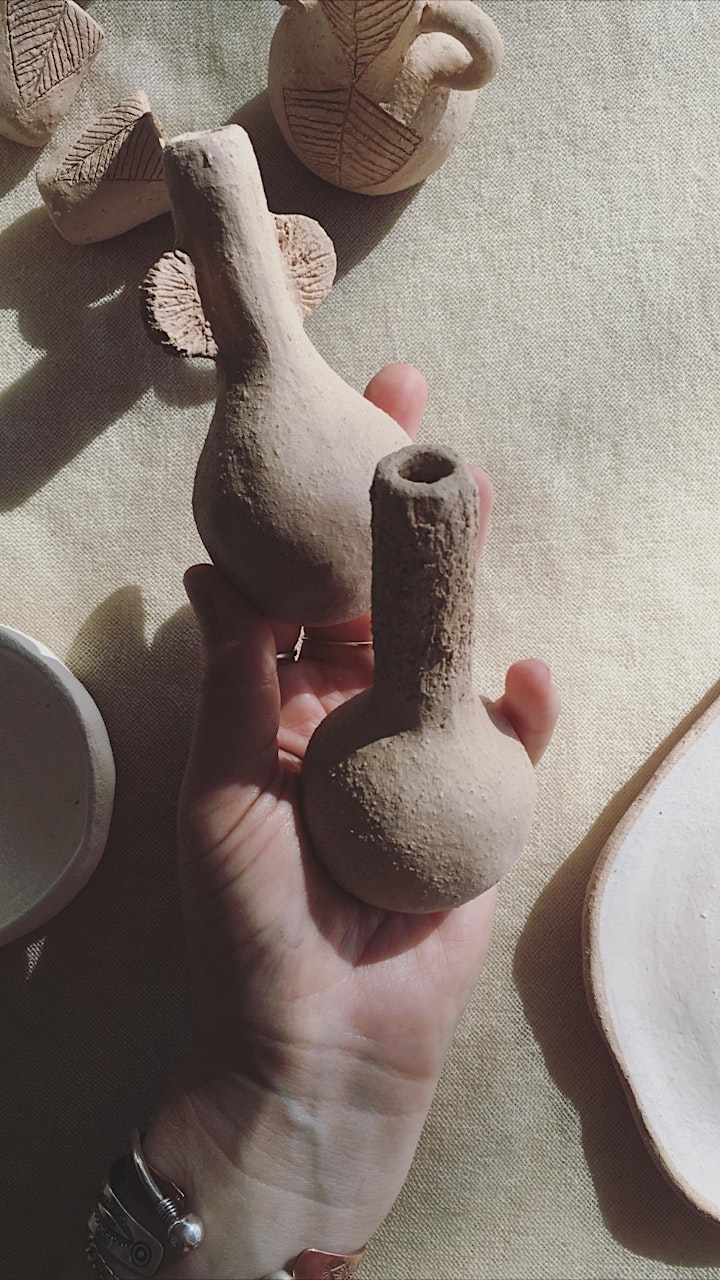 COVID POLICY & SAFTEY: Eramboo Artist Environment is up to date on all government safety protocol. Strict precautions are taken to ensure a safe learning environment for staff and students.
REFUND POLICY: As materials are purchased and prepared in advance I hope you can appreciate that we are unable to offer refunds. In the event you are not able to attend the workshop or the workshop is cancelled for unforeseeable issues (out of the organisers control) you will receive a credit note which can be used to attend a future workshop.