Description
Oracle VIP Breakfast Event – Modern Solutions for Tomorrow's Businesses, Today.
Today's organisations are not just about the numbers, they are about insights and intelligence, which are the catalysts for business modernisation and competitiveness. How can a nimble, cost efficient process deliver in-depth insights for faster and more informed decision making?

Join us over coffee and breakfast at this exclusive VIP event to not only share your experiences with your peers such as Communicare, who in partnership with Evosys, who are future proofing their Finance and HR.

This discussion, facilitated by Domenic Cirnigliaro – Evosys Regional Account Director for the Oracle Practise, will focus on mid-market companies, business systems and the spectrum of challenges faced by these businesses today including the inability to change directions due to dynamic market forces.
Our Keynote speaker, Communicare's Head of Project Management - Danielle Honore will share her insights into how her organisation completed their evaluation - and why they chose to partner with Oracle as their ERP/HCM provider.
At this event you will:
See how modern finance and HR can positively impact and transform your business

Appreciate the flexibility afforded by modern finance solutions to meet your unique needs

Learn why you should, and how you can act now!
This is a limited seated session.
Seats will fill quickly, so please reserve yours now by REGISTERING TODAY.
Oracle VIP Breakfast Event – Modern Finance for Today's Businesses
Perth, Western Australia
February 22, 2018
8:00 AM - 9:30 AM
Oracle Perth
Level 9, 225 St Georges Tce,
Perth, WA, 6000
Speakers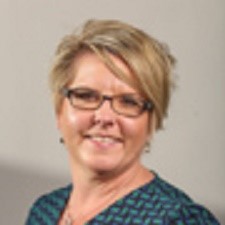 Danielle Honore
Project Manager
Communicare
Biography:
A proven Project Manager with Systems Implementation and Business Process Improvement, Danielle has experience spanning over 10years in multiple industries including Hospitality, Consulting, Resources and NFP.
The projects she has successfully worked on include SharePoint, Recruitment technology, Time and Attendance, Virtual Rostering and Salesforce.
She is currently a PM for Communicare, a dynamic NFP with an enduring reputation as a provider and innovator of services. Danielle has been instrumental in the assessment, management and implementation of Oracle HR, Recruitment and PayGlobal Payroll.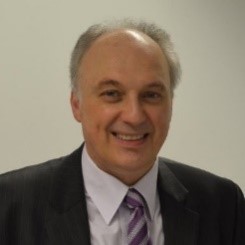 Domenic Cirnigliaro
Regional Account Director
Evosys
Biography:
An experienced Technology Consultant and Director at Oracle for a decade, Domenic is expert in multiple application pillars including CRM, ERP, Digital Commerce, Customer Experience, Marketing Automation, Human Capital Management, Business Intelligence in the Cloud offering space.
Domenic is currently heading up the Consulting and Implementation Practise for Evosys in the Southern Region. He has played an instrumental role in the Communicare transformation project.
Agenda
8:00 a.m. - 8:30 a.m.
Breakfast & Coffee
---
8:30 a.m. - 9:00 a.m.
Discussion: Domenic and Danielle
---
9:00 a.m. - 9:30 a.m.
Open Forum – Q&A's with Close
---