Description
OPUS NOW
presented by CP PRODUCTIONS, Freya Schack-Arnott and Alpha Gallery


A concert series exploring relationships between the music of today and Beethoven's sixteen String Quartets
Concert Series 13
Programme




Majid Amani (Persian Dotar)
Kurdish Folk Music
The Geist String Quartet
Ludwig Van Beethoven | String Quartet No. 13 in Bb major Opus 130 (Grosse Fuge)
Grisey Ensemble conducted by Leonard Weiss
J.S Bach | BWV 106: Actus Tragicus
Gerard Grisey | Vortex Temporum II


***** Starring *****
Majid Amani
- Dotar
The Geist String Quartet
Sonia Wilson, Meg Cohen - Violin
Hayasa Tanaka - Viola
James Larsen - Violoncello


Grisey Ensemble
conducted by Leonard Weiss
Kim Falconer- Flutes
Alex Morris- Clarinets
Lachlan O'donnell - Violin
Hayasa Tanaka - Viola
Chris Pidcock - Violoncello
Andrew Basile - Piano


Tickets online from $15,
$30

at the door,
Beer and Wine available between sets for cash purchase ($5)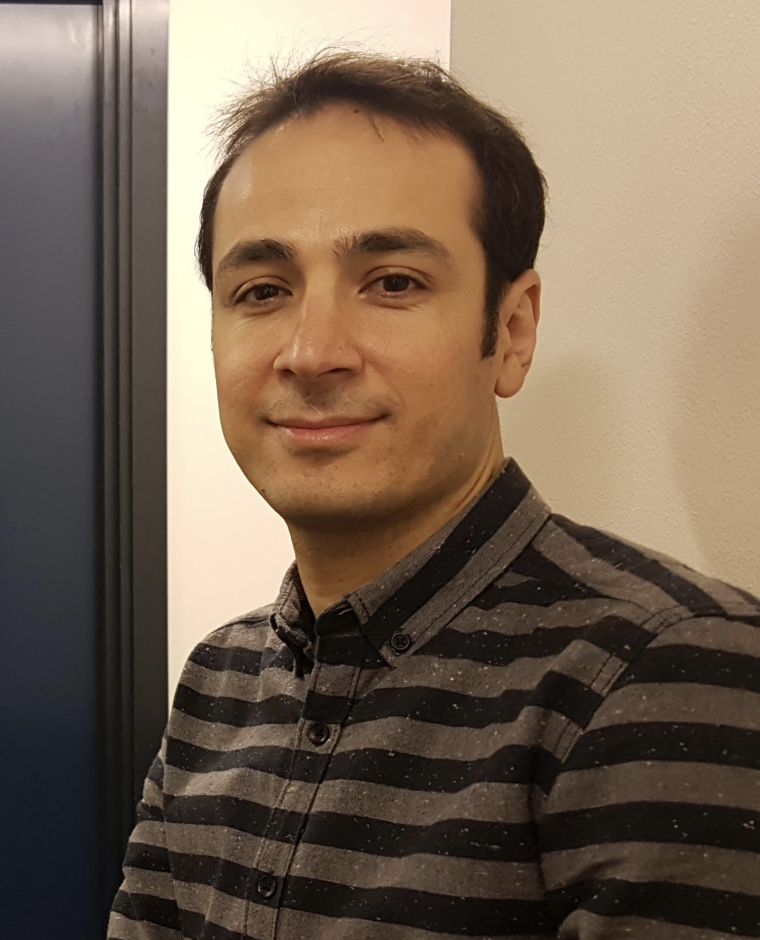 Classical guitarist Majid Amani was born in January 22, 1985 in North Khorasan, Iran. His father -a music lover- encouraged him to begin playing dotar, a khorasan traditional two-strings musical instrument, at the age of 6. His father's friends, legendary musicians of the North Khorasan, often had performance at Amani's house; musicians such as Sohrab Mohammadi (Dotar player and singer), Hossein Azizi (singer and traditional percussions player), Vali Rahimi (Kamancheh player), Issa Gholipour (Dotar player and singer), etc. Step by step Majid learned techniques and repertoire of Kormanji music and memorized a lot of folk songs to play on his small music instrument. After a while he got interested in the other genres of music especially classical music. He started playing classical guitar with Hamid Navayi, a doctor who was also a skillful guitarist.

In January 2004 he started studying classical guitar at the University of Tehran under the supervision of Prof. Simon Ayvazian. He also met the celebrated pianist, Raphael Minaskanian and took part in his piano classes -as a curious case with a guitar! -.

His professional career started when he composed and performed some pieces for a musical theatre, "Jason the Winner, Jason the Loser" written and directed by Amir Soltan Ahmadi at the 22th Fadjr International Theatre Festival, 2005.

In 2006 he won the first prize at Tehran Guitar Competition and also began teaching at the Art Center, University of Tehran.

In 2008 he took part in Master's Degree course at the University of Art, Tehran where he worked with Alireza Tafaghodi and Prof. Mehrdad Pakbaz. Moreover he took lessons from the skillful violinist Golriz Zarbakhsh.

He also took part in some master classes by the great guitarists such as Fernando Espi (professor at the Superior Conservatory of Salamanca) 2005, Walter Wurdinger (professor at Vienna University of Music and Performing Arts), 2012, Lily Afshar (head of the guitar program at the University of Memphis) 2014.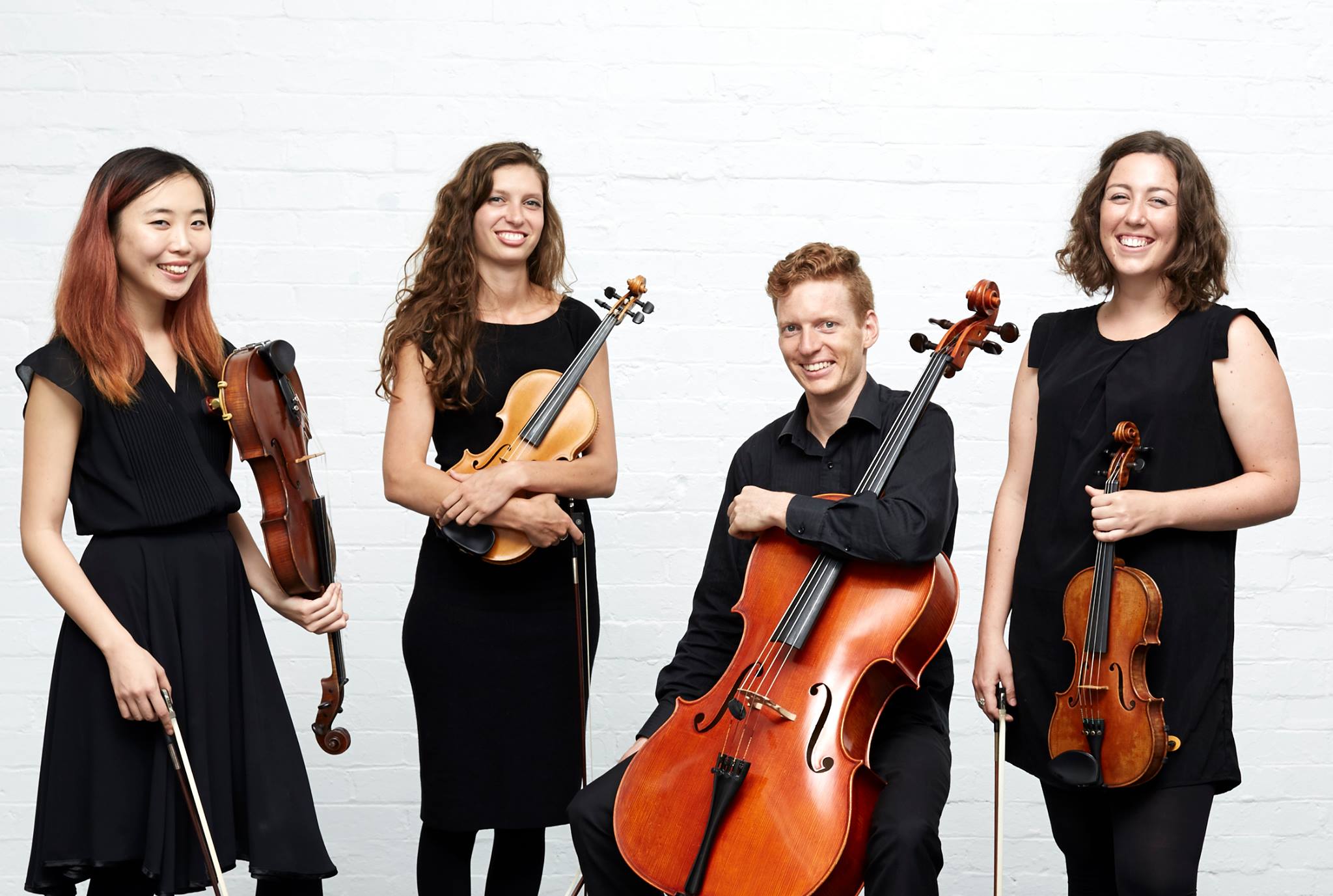 Formed in 2015, the Geist String Quartet has quickly established itself as one of Sydney's preeminent young ensembles. Following festival performances at Frenswegen (Germany), Orford (Canada), Turin and Verona (Italy), and Bangalow (Australia), the Geist Quartet has received praise for their interpretations of Mozart, Beethoven, and 20th century works.
As recipients of the Westheimer String Quartet Fellowship, Ernest V. Llewellyn Memorial Fund Award, and Mary Vallentine Prize, the quartet has been able to travel to ensemble development programmes across Germany, the U.S.A, Canada, and Australia. Through these programmes, the Geist Quartet has worked with artists and mentors including Eberhard Feltz, Sara Bitlloch, Monica Curro, Oliver Wille, William Coleman, and the Kuss, St Lawrence, London Haydn, and Elias quartets.
The quartet has presented concerts in Sydney, Melbourne, and across regional New South Wales. A tour throughout central western NSW with David Miller OAM allowed the quartet to perform in a number of towns and cities as well as work with children in regional schools.
In 2018 the Geist Quartet will travel to France to participate in the ProQuartet programme directed by Oliver Wille, as well as presenting concerts in Sydney and the Southern Highlands.



Opus Now Featured Artist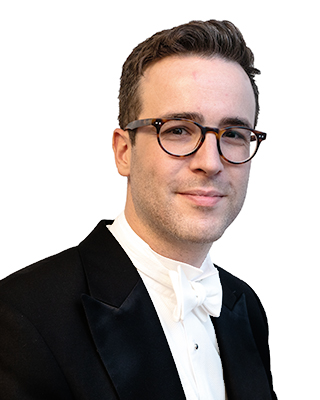 Alexander (Alex) Morris hails from Bundaberg in regional Queensland. He graduated with a Bachelor of Music degree in Advanced Performance (first class honours) from the Queensland Conservatorium, where he studied with Paul Dean and Floyd Williams, before attending the Australian National Academy of Music in Melbourne as a student of David Thomas. His studies also took him to Los Angeles, where he studied at the Colburn Conservatory with Yehuda Gilad.
Before joining the Sydney Symphony Orchestra as Principal Bass Clarinet in 2018, he was Assistant Principal Clarinet and Bass Clarinet of the Vancouver Symphony Orchestra (2016­–2018). In addition to his work in Vancouver, he has performed as guest principal clarinet with the Sydney, Melbourne, and Tasmanian symphony orchestras, as well as the Malaysian Philharmonic, Auckland Philharmonia, Opera Australia Orchestra and Orchestra Victoria. As a concerto soloist he has appeared with the Aspen Music Festival, Tasmanian Symphony Orchestra, Orchestra Victoria and the South Melbourne Symphony.
Alex Morris was a Bass Clarinet Fellow at the Aspen Music Festival in 2014 and won the Aspen Concerto Competition that year. In 2013 he was an ANAM Fellow, performing, directing and curating his own series of recitals and chamber music concerts with students, faculty and guest artists. From 2006 to 2010 he participated in many programs of the Australian Youth Orchestra, including performing as principal clarinet on the AYO's 2010 European tour.
Also a passionate chamber musician, he was a winner of the ANAM chamber music competition and the Gertrude Langer Ensemble prize, and many of his solo and chamber music performances have been broadcast on ABC Classic FM. He has also premiered many new works for both clarinet and bass clarinet.