Description
The Australian Manufacturing and Logistics Industry is undergoing significant changes in order to become a technologically dynamic industry. Newer models of operation, seen in the Asia-Pacific region and beyond, is set to displace Australian manufacturing and trade; transforming our industry into a wholly uncompetitive one.
As firms constantly try to innovate and transform their supply chain management, through the introduction of new processes, the question must be asked: is what you're investing in right now, going to create efficiencies, cost reductions, and operational excellence in the long term?
This workshop elicits an opportunity to share recent developments in the global transportation industry, and will also aid you in reviewing the success of your current packaging operations (from product packaging to containerization) utilized by your business.
This is the first event of the strategic supply chain management series initiated by Dr Renu Agarwal Associate professor, Operations and Supply Chain Management in the Management Discipline Group within the UTS Business School.
Contents :
International Supply Chain & Logistics - Global Trade and Distribution practices
Global distribution Operations
Role of contracts in the international movements
International packaging rules & important regulations
Importance of documentation in the global transportation
New developments in marine container planning
Multi Modal - Planning and Scheduling
International transport regulations
Sharing the best practices across some companies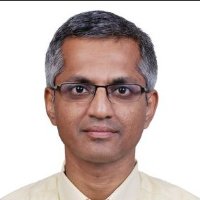 Facilitator :
Mr V.G.Venkatesh is a trainer who specializes in Supply Chain Management and Logistics area. He is a Certified Supply Chain Professional (CSCP) from APICS, USA & having versatile International industry experience from Honduras, Sri Lanka, US, Hong Kong and Bangladesh in International Supply Chain Practices.
He has travelled widely to more than 14 countries on the official work, well exposed on the international business practices. An academic member of Institute of Supply Management (ISM-USA) and Supply Chain Management Association (Canada) - the reputed operations societies in the world and a qualified trainer in the Industry. He is an elected life time chartered member with Institute of Logistics and Transport (CILT-UK).
He has over 16 years of experience from Industry and academics. His background is supported by Masters in Manufacturing from BITS-Pilani (Leading technology university in India), India MF Tech from National Institute of Fashion Technology (NIFT), India and a qualified trainer in the commonwealth countries with PGCHE from NTU (UK). He has published case studies, research papers in reputed journals and presented papers in the conferences at USA, Taiwan etc. He is currently a full time doctoral candidate at Waikato University, Hamilton under the prestigious Waikato University International Doctoral Fellowship and Teaching for MBA candidates in Waikato University and Auckland University of Technology, New Zealand.
By entering this event you agree that UTS, Business Practice may use photographs or video footage taken of yourself during the event for marketing purposes including DVD production, posting on UTS Business Practice website and or social media platforms, or for future UTS, Business Practice events.


For any queries please contact:
Ph: 02 9514 3504
Email: business.practice@uts.edu.au