Description
Alasdair Humberston, Head of Conversion & UX at FIRST, guides us through the six different ways of optimising our user experience to increase conversion of Visitors to Users


---

All our websites have a goal - a reason for them to exist:


- Whether we're an eCommerce website that wants visitors to buy a product.


- A SaaS web app that wants to sign up users for a free trial and then convert them into paid users down the line


- Or a news and media websites that wants readers to click on ads or sign up for paid subscriptions.

We all wants visitors and we all want them to convert from visitors into something else along the way. The rate at which we're able to do this is known as our "conversion rate".

To take us through the process of optimising this conversion of visitors into goal achievers we've got Alasdair Humberston, Head of UX and Conversion at FIRST to come in on the 14th of June to present a talk on Conversion Rate Optimisation and effective A/B testing.


Alasdair will be taking us through:
How we can start our own A/B experiments using free online tools such as Google Optimise to test the performance of our websites.
The right process to follow to find our best UX solutions

How to work out the potential return on investment before we start a test. To figure out if it is even worth our time and energy...


Ultimately, Alasdair wants all of us to walk away from his talk with his six techniques of increasing revenue and conversion rates and the ability to implement them on our websites straight away.
---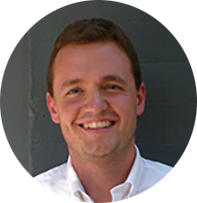 With 5 years of international experience in UX and CRO, Alasdair offers a unique wealth of experience and expertise.
Having worked with a range of large UK clients including The Football Association, Oxfam and The BBC, Alasdair moved to Sydney two years ago where his work has focussed on e-commerce brands such as Big W, Officeworks and Supercheap Auto.