Opt In and Stand Out

Tuesday, 22 May 2018 from 9:00 am to 12:30 pm (ACST)
Event Details
Jayne Basheer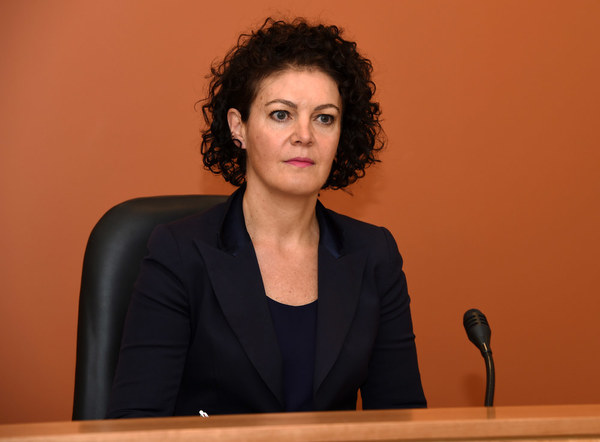 Deputy State Coroner, SA
Holding impressive qualifications from Adelaide University, Jayne Basheer has over 30-years legal experience across Criminal Law, Family Law, International Law, Native Title and Administrative Law.
In 2015, Jayne was appointed to the Bench of the SA Magistrate's Court and it was from this role in 2017 that she was appointed to a temporary Deputy Coroner role.
Over her career, Jayne has been involved in many important and, also, very high profile and complex legal cases in her career including the South Australian Royal Commission into the Hindmarsh Island Bridge in the 1990s and, more recently, as a barrister and, currently, in recent coronial inquests into deaths in SA's health, mental health, aged care services and prisons.
It has been said that persons, the ilk of Jayne, "must possess more than honesty, learning and forensic ability to make successful the service of the law to the community". (Kitto J)
It's not often we get to meet a woman like Jayne to hear about her personal story and to learn what drives her. The Opt In and Stand Out Forum on 22 May promises a most interesting conversation with Jayne".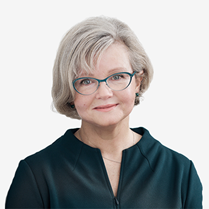 Industry Professor, Neural and Systems Complexity, The University of Adelaide; 
Director, Kerr Consulting
Dr Fiona Kerr researches, speaks and consults on a range of topics including the neuroscience of human-human and human-technology interaction, neurogenesis, and how good leaders create organisations that flourish. Her interest in the science and power of human connectivity was sparked during her undergraduate degrees in psychology and anthropology, and developed over more than 25 years of working in a variety of sectors in Australia and overseas, including power generation, automotive manufacturing, defence, pharmaceuticals, state government, and creative companies including Cirque du Soleil.  
To investigate the patterns she had seen in flourishing companies over those years in both the public and private sector, Fiona undertook a PhD that combined the fields of neuroscience and complex systems engineering to study the ways in which good leaders can build adaptive organisations.
Following completion of her PhD, Fiona's research has focussed on the neurophysiological impact of human interaction with each other, and with and through technology, and how it impacts fields as diverse as work, healthcare, defence, tech design, belonging and social capital. She is currently establishing an independent Institute to research and advise on building partnerships with AI and each other in an increasingly technologised world.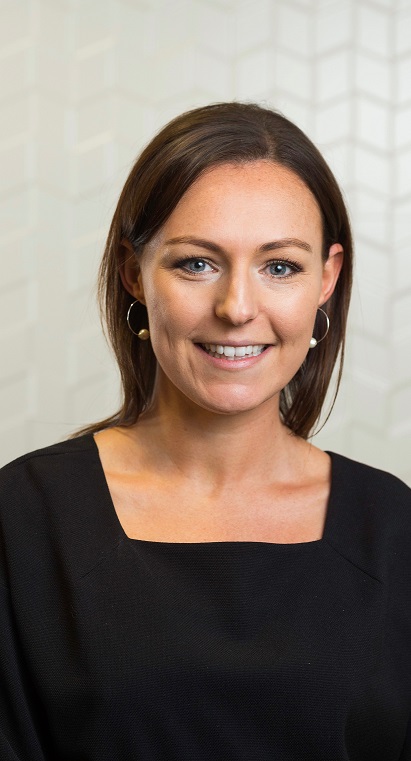 South Australian Young Achiever of the year (2017) for Science and Technol

ogy

.
Bella has won multiple awards and is widely recognised for her research that aims to make cancer treatment more tolerable for patients.
This extraordinary young woman has collaborated with leading researchers around the world and her research has led to clinical trials of new drug targets to minimise cancer treatment toxicities.
She also has a passion for promoting science education to both girls and underprivileged groups, and is working to change the way science is communicated and taught.
Ysabella is an ambassador for women in STEM, and works with groups including The Australian Refugee Association, The Indigenous Tutorial Assistance Program, and The STEMable project, among other science outreach programs.
If the May Opt In and Stand Out Forum is even half as good as the last one, you will want to secure your registration early.  It will sell-out quickly!
Sincere apologies from Ms Vickie Kaminski who was listed to be a speaker at this event but is no longer available to do so.
When & Where

Adelaide Oval - One Room - follow the signs inside the venue
War Memorial Drive
Tea/Coffee & morning tea supplied, North Adelaide 5006
Australia

Tuesday, 22 May 2018 from 9:00 am to 12:30 pm (ACST)
Add to my calendar
Organiser
AsiaAus Leaders expertly supports the achievement of your goals by improving the quality of your leadership during change and growth.