Description
OPERATION FLINDERS FOUNDATION BREAKFAST
With Guest Speaker Dr. Richard Harris
---
On 23 June, 12 boys went exploring in Thailand's Chiang Rai province with their football coach - and ended up trapped deep inside a cave underneath a mountain.
What happened over those two weeks was a dramatic rescue bid that gripped the world is a remarkable story of leadership, team work, friendship, human endurance - and the lengths some people will go to save someone else's child.
Join us and hear from Australian of the Year Dr. Richard Harris, as he shares his personal account of this extraordinary cave rescue.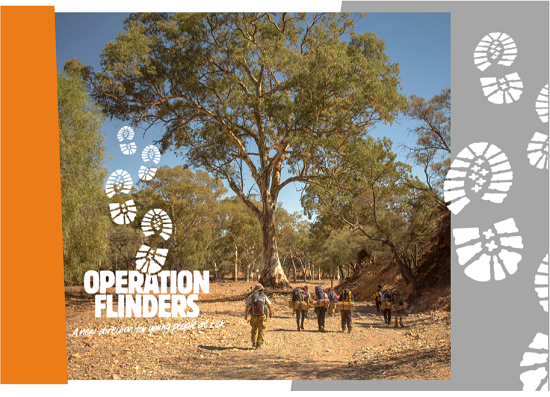 Dr. Richard Harris will be joining Operation Flinders this year as an Assistant Team Leader. His role will assist in transforming the lives of young people at 'risk' who will be taking part in our 8-day outback intervention program at Yankaninna Station in the northern Flinders Ranges. During the exercise Richard will walk over 100km's supporting a team of 10 young people with the aim to build their self-confidence, leadership, resilience and teamwork.
In 2018, 499 young people participated in an Operation Flinders exercise which has been operating for 27 years providing every young person with the opportunity to be the best they can possibly be.