Description
You are invited to dine at one of Sydney CBD's most beautiful heritage listed dining rooms whilst indulging in some of the opera world's most beautiful music. Be treated like royalty for the night!
Back by popular demand! Opera Bites, Sydney's favourite boutique opera company has once again partnered with The Castlereagh Boutique Hotel to bring you three unforgettable evenings of fully costumed popular operas complete with a bespoke menu and select fine wines to match. As you step through the doors of this breath-taking heritage listed dining room you'll find yourself immersed in the world of operatic splendour.
Tickets include entertainment, 3-course bespoke menu and select fine wines to match. Book for the complete series and SAVE!
Friday 21st July - "Medieval Banquet"
Join Falstaff himself for this medieval banquet amid the hilarity of Otto Niccolai's operatic delight, The Merry Wives of Windsor. Revel in the boisterous energy of a medieval English inn and share a story or two with Shakespeare's Fat Knight and his friends.
The weighty and boisterous Falstaff has fallen on hard times and, to cure his woes, has sent identical letters to woo both Mistress Page and Mistress Ford. The two wives agree to teach the overly amorous Falstaff a lesson he will not forget! Be part of the action in this operatic treasure sung in English, fully costumed and resplendent with beautiful, memorable and toe tapping tunes.
Following on from all the fine food, wine and song, enjoy chatting to the Opera Bites cast members over coffee or tea before making your merry way home, full of laughter and good cheer. Truly a mid-winter feast to remember.
Curious about the rest of the Opera, Wine & Dine Series? Check it out here:
Friday 5th May - "A Night in Paris" CLICK HERE
Friday 22nd September - "Turkish Delight" CLICK HERE
Great Early Bird and Full Season discounts available. TO BOOK FULL SEASON TICKETS CLICK HERE.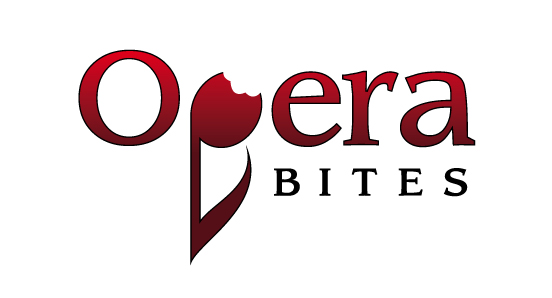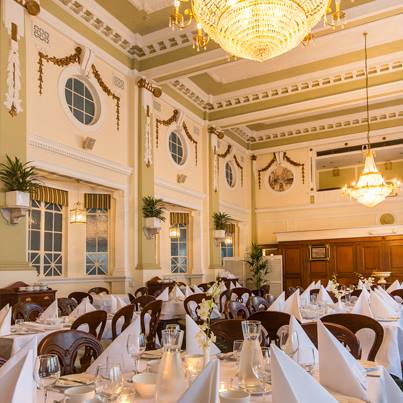 FAQs
How can I contact the organiser with any questions?
Contact Opera Bites via email - info@operabites.com.au or by phoning 0403 780 107
What's the refund policy?
Tickets sold are non-refundable except as in Entertainment Industry Consumer Code. (Please refer our full ticketing policy below).
Is my ticket transferrable?
Generally, tickets are non-transferrable to other event dates, however may be transferred to another person. Whilst we will endeavour to transfer your booking to another event date within the 2017 Opera, Wine & Dine Series, this may not be possible. If in doubt, feel free to get in contact with us. (Please refer our full ticketing policy below).
Is it ok if the name on my ticket doesn't match the person who attends?
We understand that plans can change. We are very happy for you to pass your ticket on to a friend or colleague to enjoy on your behalf. If you are able to let us know prior via email (info@operabites.com.au) we appreciate it so our venue can amend the seating plan accordingly.
TICKETING POLICY
Conditions of Sale
1. Tickets are sold for and on behalf of Opera Bites; Tickets are subject to Opera Bites' conditions of sale and to the requirements of the venue at which the activity is presented.
2. The right of admission is reserved.
3. The right is reserved to vary, substitute of withdraw advertised programs, artists, and seating arrangements.
4. No refunds or exchanges except as in Entertainment Industry Consumer Code.
Date and Time
Location
The Castlereagh Boutique Hotel
Cello's Restaurant
169 Castlereagh Street
Sydney, NSW 2000
Australia