Splendid music. Grand vistas. Compelling drama.
About this event
ONLINE TICKETS CLOSED.
TICKETS CAN BE PURCHASED AT THE MAIN ENTRY TO THE EVENT AT THE TICKET BOX
We are shaping Opera in the Alps into one of the country's leading celebrations of culture, place and season for 2020.
Beechworth will be at the heart of a new festival – in autumn – pairing voice and drama with North East Victoria's finest food, wine and beer. We have named it Opera in the Alps, Opera Feast and Festival of Voice.
The Festival of Voice opens on Wednesday March 11, 2020, with a range of voice and instrumental concerts for small audiences at key local North East landmarks, and it culminates with Opera in the Alps on Saturday March 14, beneath Baarmutha Park's spectacular white-trunked eucalypts, where you can attend the Opera Feast, prior to the concert.
Opera in the Alps and Opera Feast are ON SALE NOW.
-
Updated information for ticket holders - please scroll all the way down.
-
For the first time at Opera in the Alps you can purchase a ticket to our Opera Feast, a pre-concert, outdoor 4-course dining experience of seasonal, local produce and superb wines with guest appearances by mezzo soprano and chef Silvia Colloca, and Tasmanian baritone and wine connoisseur, Samuel Dundas, who will chat about the feast.
Select your concert ticket of choice - Premium, A Reserve, B Reserve or BYO chair/rug to our signature event, Opera in the Alps. Then under "ADD ON" select Opera Feast ticket. You must select your "ADD ON " Opera Feast before viewing the seating map.
The Opera Feast starts at 3pm. You will be escorted to your seats ready for the concert at 6pm, then welcome you back for dessert at interval.
The four-course menu will be feasting-style, with shared platters featuring local produce. Dessert will also be a feasting table. Each course will be served with a selection of local wine, Prosecco, beer and cordials.
Your Opera Feast ticket includes VIP parking directly behind the venue.
When: Opera Feast and Opera in the Alps - Saturday 14 March 2020
Time: Gates open at 3:00pm | Performance will commence at 6:00pm
Where: Beechworth Golf Course, Balaclava Road, Beechworth VIC
Artists: Silvia Colloca - mezzo, Samuel Dundas - baritone, William Barton - didgeridoo, Guy Noble - conductor and raconteur, Cameron Sibly - tenor.
Local food and wine vendors will also be on-site if you wish to purchase food and wine prior to the concert. Opera Feast and pre-concert entertainment will start at 3pm.
Eventbrite will automatically select the best available concert seat. If you want to change this seat selection, simply de-select these seats and select your preferred seats.
To view your seats select "BUY ON MAP"
You MUST select your "ADD ONS" BEFORE you select "BUY ON MAP"
The BYO chair section is at the back of the B Reserve and the Picnic Rug section is next to the A Reserve on the right hand side if you are looking at the stage.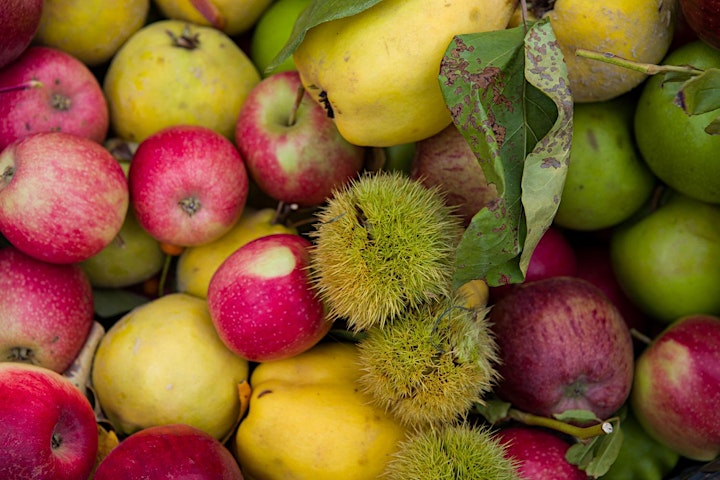 Information for Ticket Holders
Hello Opera in the Alps attendees!
The stage is set, artists have arrived, and we are ready to welcome you to Opera in the Alps 2020. Below is important information which will help you prepare for Saturday.
TIMINGS
3.00pm - Gates open
3.00pm - Food and beverage vendors ready and open for business
3.30pm - Pre-concert entertainment begins
6.00pm - Concert begins
6.00pm - 6.55pm - 1st half of concert
Interval (45 minutes)
7.40pm – 8.40pm - 2nd half of concert
PRE-CONCERT ENTERTAINMENT
We have a fantastic line up of pre-concert entertainment which will start at 3.30pm. So come along early to enjoy the sounds from the Empire Pub Choir and Miss Kitty and the Memphis Trio.
FOOD AND BEVERAGE VENDORS
Please support the local food and beverage vendors, bring your empty esky and enjoy the beautiful local produce and beverages from the following providers:
Bridge Road Brewers
Billson's
Campbells Wines
Dal Zotto Wines
Espresso 2 U
Gundowring Ice Cream
Indigo Vineyard
Jerry's Stall
Smart Hospitality Paella
Toun Thai
Tru Blue Ice Cream
Wicked Wendy's Spud Bar
Strictly NO BYO Alcohol to the event. Bags will be checked by security on entrance.
WRISTBANDS
This year all ticket holders (excluding Opera Feast Patrons who will be issued with a lanyard) will be issued with a wristband on entry and presentation of their ticket which can be either printed or electronic.
BYO PICINIC RUG / CHAIR TICKET HOLDERS
Picnic rugs and low beach style chairs will be permitted in the Picnic area located next to the A Reserve seating. BYO chairs will be permitted behind the B Reserve seating. Please look for signage of these areas or ask our friendly volunteers in pink hi vis vests for directions.
PARKING
Parking will be managed by the SES and a gold donation would be appreciated. Access to the Golf Course is from Balaclava Road. Please use the following Gates:
GATE 1 – General Parking
GATE 2 – Disability parking and Opera Feast Parking
SHUTTLE BUS
If you are staying in Beechworth or a local and would like to take advantage of a shuttle bus service which will be running from local accommodation providers, please contact Beechworth Bus Lines to secure your place.
COVID-19
Extra preventative health measures have been put in place at Opera in the Alps because of the current health situation. This includes:
Confirmed wash basins and extra soap for the bathrooms
Adequate cleaning throughout the event
Hand sanitiser available for performers and ticket holders
Signage reminding patrons to practice a level of personal hygiene.
We also request patrons practice a high level of personal hygiene and care.
We want to reassure attendees that this event is going ahead based on the advice by the Department of Health and Human Services, and also now within the advice and guidelines for weekend events provided by the federal government and Australia's Chief Medical Officer following the Friday 13th March Canberra COAG meeting.
If you would like further information, please see the advice as per the Department of Health's website:
https://www.dhhs.vic.gov.au/victorian-public-coronavirus-disease-covid-19
Unfortunately we are not able to provide a refund if attendees do not wish to attend an event due to fear of exposure to coronavirus. It is for the attendees to decide whether to attend an event or not.
Should there be any changes to the situation all ticket holders will be notified by email and our website will be updated.