Opening the Counselling Room Door: The Promise of Outdoor Therapies
Webinar: Opening the Counselling Room Door: The Promise of Outdoor Therapies
About this event
Join the Zoom event here:
https://charlessturt.zoom.us/j/64755766073?pwd=NE8xMnJyb3hqRWw5WWYvMEc5STVoUT09
Password: SSW
Drawing on the leading voices of international researchers and practitioners, this presentation provides readers with a brief snapshot of our current knowledge surrounding outdoor therapies practices. Sharing outdoor approaches ranging from garden therapy to wilderness therapy and from equine-assisted therapy to surf therapy, the presentation draws common threads from therapeutic practices that integrate connection with nature and experiential activity to redefine the "person-in-environment" approach to human health and well-being. Attendees will learn about the benefits and advantages of helping clients get the treatment, service, and care they need outside of conventional, office-based therapies. The presentation will describe a range of approaches that can be utilized across a variety of practice settings and populations. Dr Monica Short will be presenting on the power of forgiveness and workshop activities will lead to a deeper understanding of the common good.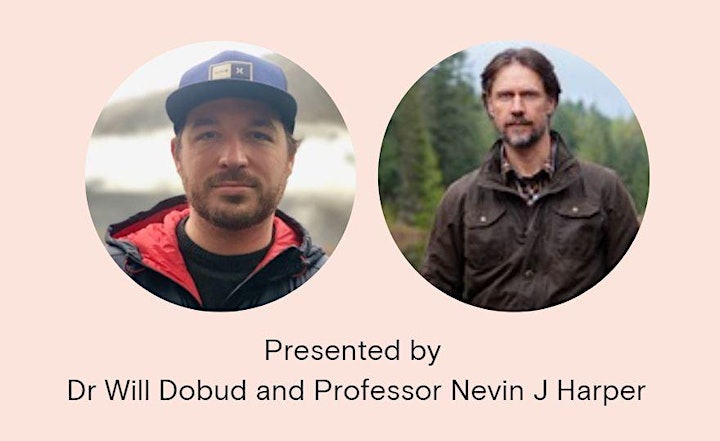 Will Dobud PhD is a social work lecturer with Charles Sturt University and founder of True North Expeditions, Inc., an adventure therapy organisation based in South Australia. Will's research focuses on improving outdoor therapy outcomes and client experiences. Will is the co-editor of Outdoor Therapies: An Introduction to Practice, Possibillities, and Critical Perspectives.
Nevin Harper, PhD, is a professor in the School of Child and Youth Care. His research and practice career centers on alternative approaches to working with youth and families involved in systems of care and incarceration. His graduate research was focused on risk management and decision-making in outdoor adventure leadership at the Master's level, and then on family-level and systemic change in adolescent wilderness therapy. Nevin prefers to spend more time outside than in, and is an advocate for moving many educational and therapeutic practices outdoors.

The Social Sciences are key to understanding humanity, society and the institutions which govern our daily lives.
Social Sciences Week is a week-long series of events held across Australia each September offering insight into the impact of the social sciences on our lives.It is an initiative of several of Australia's Social Sciences associations and is coordinated by the Academy of the Social Sciences in Australia.
Contact: Dr Will Dobud
E - wdobud@csu.edu.au
Collaborators/speakers: Dr Will Dobud and Professor Nevin J Harper (University of Victoria- British Columbia, Canada)
Organiser of Opening the Counselling Room Door: The Promise of Outdoor Therapies