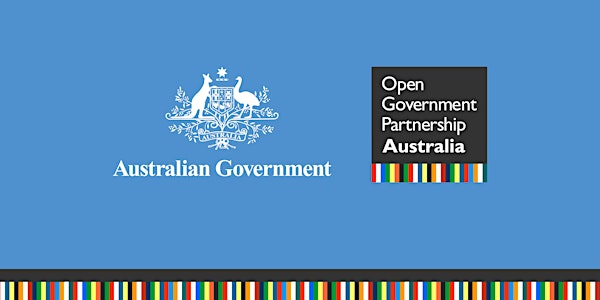 Open Government Australia National Action Plan consultation: Canberra
Location
Department of the Prime Minister and Cabinet (John Starling Room)
One National Circuit, Barton
Canberra, ACT 2600
Australia
Description
The Open Government Partnership is an multilateral initiative that brings together governments and communities to:
promote transparency

empower citizens

fight corruption, and

harness new technology to strengthen governance.
Australia's first Open Government National Action Plan 2016-18 was released in December 2016, and contains 15 commitments.
Australia's second Open Government National Action Plan will cover the period 2018-2020.
We've sought your ideas about prospective themes and commitments as part of the first phase of consultation for the Plan. Since then, Australia's Open Government Forum has been working to refine these ideas into a draft Plan. We are now seeking your help to finalise the Plan's draft commitments before the Open Government Forum makes a final recommendation to Government in July.
The final draft of the Plan will be published on 25 June 2018 on our website at http://ogpau.pmc.gov.au/.
Once you're reviewed the plan, there are a few ways to have your say:
From 25 June-8 July, you can leave a comment at our website above. If you wish to make a longer submission, you can email us at ogp@pmc.gov.au and we'll publish it under the most relevant proposed commitment.

You can also attend this face-to-face consultation - please register by 25 June 2018. (We're also holding a face-to-face consultation in Melbourne). Feel free to drop in any time during consultations to discuss the draft commitments with us (light refreshments will be available).
We look forward to seeing you - and encourage you to share this event with anyone with an interest in transparency, accountability and public engagement!