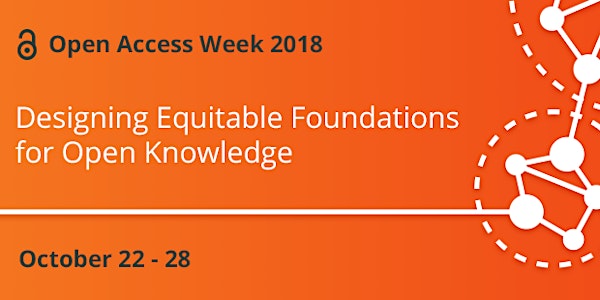 Open for all? Navigating open research at La Trobe and beyond
Event Information
Location
VizLab - Library Research Commons
Research Commons - Level 2
Borchardt Library, La Trobe - Bundoora
Bundoora, Victoria 3086
Australia
Description
ABOUT THIS EVENT:
Heard about Open Access publishing and data? Wondering what it is and how it can help you as a researcher? What are the implications for the broader community of opening up research and publications?
Join us for an afternoon of Open Access discussion! Hear and share La Trobe perspectives and experience around these areas. ALL WELCOME!
PROGRAM: "Open for all?" (PDF)
ZOOM link for the afternoon: https://latrobe.zoom.us/j/588878983
--------------------------------------
Featured events and speakers for the afternoon:
Screening of Paywall: The business of scholarship (65 mins), a new film about Open Access (OA), followed by a response from La Trobe Law School's Pompeu Casanovas

Simon Huggard (Library's Deputy Director - Research and Collections) will speak on why OA is crucial for contemporary researchers

Invited guest, Robin Wright (Swinburne University), project leader for the pioneering Open Education Licensing Toolkit, will speak on the shifting context of 'open' in higher education.

Panel of researchers addressing the diverse ways they are translating their research knowledge with and for their communities – through videos, infographics, podcasts and more storytelling - and discuss some of the challenges involved.

University Librarian Jenny Peasley on Open Access and Australian university libraries.

An introduction to the Findable, Accessible, Interoperable, Reusable (FAIR) principles for Open Data from Rachel Salby (Library's Senior Coordinator - Research Data).
RECOMMENDED FOR:
All academic and professional staff, and graduate researchers, interested in Open Access topics.
EVENT CONTACT:
Jenny Fafeita – j.fafeita@latrobe.edu.au | +61 3 9479 2934
Date and time
Location
VizLab - Library Research Commons
Research Commons - Level 2
Borchardt Library, La Trobe - Bundoora
Bundoora, Victoria 3086
Australia