Description


This webinar will give new investors the knowledge to understand the basic principles and key steps to building a property portfolio successfully.
ENROL FOR FREE HERE - https://register.gotowebinar.com/register/4565757625234835469
You'll learn:

Strategies to build a portfolio.

How to retire with a passive income of your choice

Understand the type of property that best suits you

Why is the property clock so important

Reasons for diversification

Finance principals to maximise your borrowing capacity
Keynote Speakers: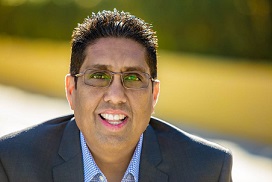 Joe Linco | Club Approved Broker
Joseph Linco, Principal of Concise Finance, presents at Investment Property seminars throughout Australia.
Concise Finance was established in 2010 to help clients make informed decisions so that they can secure their financial independence.
"Our goal is to understand your current financial position fully and then create a strategy that you can understand and one that will help you to reach your goals". Concise Finance is about offering tailored, quality advice to our clients. If you are looking to manage your finances better or growing a property portfolio for wealth creation purposes, let us show you how by using our proven loan structures and risk minimising strategies.
Roger Galway | Branch Manager
Roger is an experienced Investor, Property Mentor, Branch Manager and Researcher with over 15 years of Property Club experience. Roger leads a team of dedicated Property Mentors and has one of the most successful branches in the Club. One of Roger's key strengths is his property stock and investment location knowledge.
Any questions about this live event?
Contact roger.galway@propertyclub.com.au or phone 0427 523 761