ONLINE PRESENTATION - Ex-IBM head of Asia Pacific Cybersecurity Stephen Burmester discussing the latest cyber threats & how to combat them.
About this event
Reduce Your Risks
Every Australian CEO, CFO and CIO are under increasing risk of being caught out and unprepared for managing a cybersecurity breach and the fallout in reputation, expense and job losses that inevitably follow.
The fact is cyber threat actors are accelerating not just the frequency, but also the sophistication of their attacks particularly during COVID.
Companies that have risen to this challenge have:
· invested time to improve their business operations, and capitalise on an increasingly remote and distributed workforce;
· refactored their malware to improve its anti-detection and stealth capabilities;
· provided new tools and training to their 'employees' to improve their attack capabilities; and
· migrated core business components to the cloud to increase their reach and speed to market.
Did you invest a similar amount of effort into your defenses?
Why attend
If you want to avoid being the next C-suite executive who has to face the board, shareholders, customers and possibly the media to explain how and why your important data was stolen, or your business operations stopped, then this presentation is designed especially for you.
Having been 'on the ground' and at the frontline of the world's biggest threats and attacks, Stephen has first-hand knowledge as to why, how, and what cyber-attack will look like, and what your business needs to do to be better prepared.
You'll walk away with:
Valuable insights on the latest emerging cyber security problems
Actionable steps on how to combat cybercriminals
Ways to future-proof your intellectual property and data
Meet like-minded CIO's who have the same issues and threats you have
The true cost and expenses involved by doing nothing
PLUS: You get a full breakfast and copious amounts of coffee to fuel your cybersecurity action plan
About the speaker
Stephen is one of Australia's leading experts in cybersecurity. Having spent 25+ years working as a technology leader and change agent most recently at IBM. Stephen was responsible for the growth and market share expansion of IBM X-Force Incident Response & Intelligence Service (IRIS) business across Asia Pacific & Mainland China. Assisting key clients to be better prepared for, and to manage the constant cyber threat to their business operations.
Prior to IBM, Stephen was the CIO / CISO for the National eHealth Transition Authority (NEHTA) responsible for all information technology strategies and cyber activities for the National entity. This role included the responsibility for providing Security assurance to the Government regarding critical infrastructure assets and systems of national significance including the National Healthcare record system, Healthcare Identifiers, and National Authentication systems.
Stephen was the lead architect for the design of Australia's first smartcard drivers license incorporating facial biometrics, the development of an ISO standard for smartcard interoperability, and Public Key Infrastructure. He is also the holder of a patent for Context-Aware Biometric Access Control Policies.
When not working Stephen can be found in one of three places: on his bicycle (no lycra allowed), cooking in the kitchen whilst channeling Gordon Ramsay, or renovating furniture / old houses.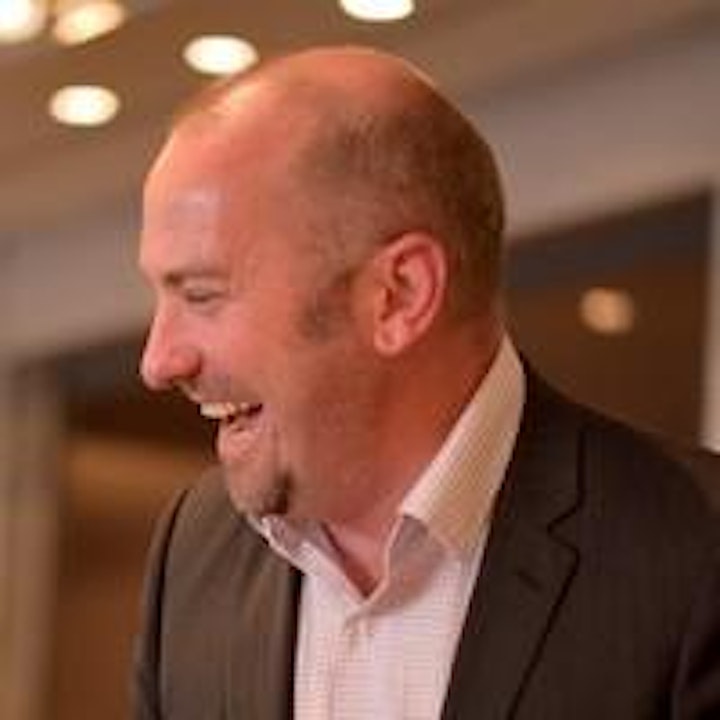 Organiser of ONLINE TALK - Cybersecurity Secrets - How To Avoid The Latest Threats
Business is, and will always be about relationships. People you know, like and trust. Our aim is to create the environment that allows for greater connection to a person, not a job title. People who are committed to bringing true value to their peers and company. To foster a culture of responsibility, innovation, service and authenticity. To enable both profit in personal awareness and a financial return
Work is a mindset. Would you do what you are doing, with the people you are doing it with for free and have a life fulfilled?
Squabbling over too little is a scarcity mentality. An abundant mindset sets you free to be the best version of yourself.