In this practical webinar, presented by digital literacy volunteer John Dunsford, you'll learn all about shopping and banking online!
About this event
An informative information session about online shopping and banking and how it can simplify your life.
Presented by Catalyst Foundation Digital Literacy volunteer John Dunsford.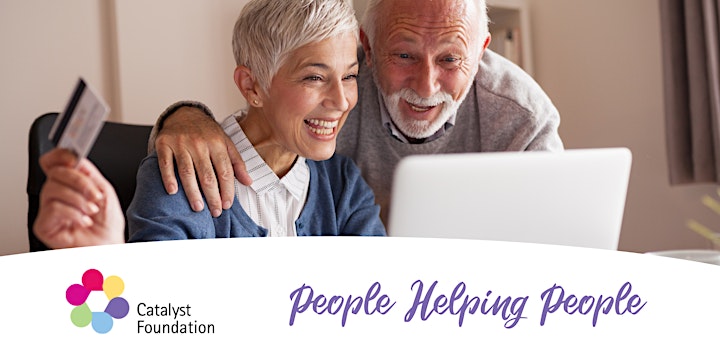 Organiser of Online Shopping and Banking
Catalyst Foundation is an inclusive, independent and charitable organisation seeking to improve the lives of all South Australians in the areas of Ageing, Disability, Lifestyle and Learning. For the past 25 years our work has and continues to reflect our belief, that people from all walks of life, service providers, families and carers should have access to the information and services they need in order to make informed choices.