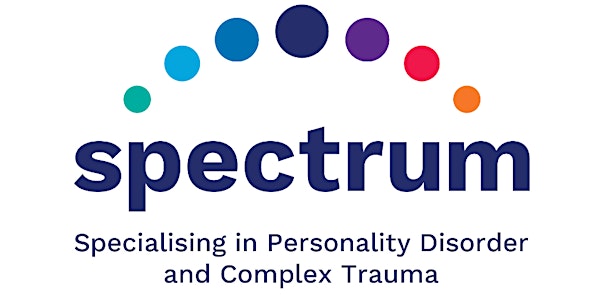 Online Psychoeducation Session for individuals recently diagnosed with BPD
[This session is NOT for clinicians. If you are a clinician please forward the registration details to your client.]
About this event
Online psychoeducation session for individuals recently diagnosed with BPD (2 hours)
Have you been recently:
Diagnosed with BPD? and
Accessed mental health services in Victoria, Australia?
These online sessions are for you. Together we will:
Discuss the latest information on BPD,
Provide useful handouts and
Have lots of opportunity to ask questions.
What does the session include?
An overview of the signs and symptoms of BPD
An understanding of contributing factors of BPD
An understanding of the course and outcomes of BPD
Information about evidence-based psychological therapies for BPD
Common myths and misconceptions about BPD
Factors that may support your wellbeing
Discussions about self-care, common experiences of living with BPD and a lived experience recovery story
Who should attend?
Individuals newly diagnosed with BPD within the last 6 months
Adults aged 18-65 years who have accessed mental health services in Victoria
Individuals NOT currently in BPD specific therapy, not currently experiencing acute crises, and not currently in an in-patient stay
It is not a requirement that people are case managed by Area Mental Health Services
Cost: Free
Online: This session will be delivered online via zoom. A link will be sent a few days before the session.
Facilitators:
Dr Mithira Nithianandan, Consultant Psychiatrist
Jacqueline Munoz, Clinical Psychologist
Cancellation policy: If your circumstances change and you no longer can attend this event please log into your eventbrite account and cancel your ticket.
General enquiries: Email spectrumtraining@easternhealth.org.au or phone Spectrum (03) 8413 8750.