Event Information
Refund policy
Contact the organiser to request a refund.
Eventbrite's fee is nonrefundable.
CULTIVATE CONNECTION, TRUST & COMMUNICATION; BUILD NOURISHING & SUPPORTIVE RELATIONSHIPS WITH YOUR CHILDREN EVEN THROUGH CHALLENGING TIMES
About this event
The focus of this course is on how I can
build a nourishing & supportive relationship with my child.
let go of being a perfect parent and still raise a wonderful child.
model the values I want to cultivate in my child.
love my child through the difficult moments.
communicate so my child will listen to me.
cultivate a relationship of deep intimacy & connection with my child.
keep the communication channels open even through the teen years.
maintain trust and closeness.
deal with tantrums and meltdowns in a peaceful way.
motivate my child to be self-responsible.
manage screen-time peacefully and consensually.
use peaceful alternatives to struggle & conflict.
repair breakdowns in connection.
cultivate emotional intelligence.
have stronger & more peaceful boundaries.
This is the course for me if
there is a gap between how I want to parent and how I am parenting.
I find myself parenting like I was parented and I'm determined to do it differently.
I want to stop yelling.
I want to make peace with how I have been parenting so far.
I want strategies for peaceful conflict resolution.
I want to raise my child to be kind and considerate.
I'm longing for an easier relationship with my child.
toddler tantrums tip me over the edge.
I'm finding the teenage years difficult.
I'm committed to cultivating a more peaceful world.
I want to be the change I wish to see in my children.
About this course
This live online course consists of 9 sessions run over 10 weeks commencing Monday October 11th and finishing on December 6th; from 10am to 12:30pm AEST with a 15 min break halfway.
Topics covered in this course:
Purpose & Vision
Establishing Safety & Connection
Navigating our Nervous Systems
Understanding Empathy
Making Sense of My Past
Healing Trauma
Inner Compassion
Developmental Needs
The 4 Steps of Nonviolent Communication (NVC)
Intrinsic Motivation
Modelling Values
Emotional Intelligence
Emotional Regulation
Dealing with Big Feelings
Anger Management
Requests & Boundaries
Rupture & Repair
Rewards & Punishment
Gratitude & Appreciation
What qualifies us to run this course?
Alistair McKinnon and Filippa Araki are both certified trainers in Nonviolent Communication (NVC) with the International Centre for Nonviolent Communication (cnvc.org).
Alistair is a parent of two adult children and believes the future of our planet depends on it being inhabited by conscious, aware and motivated people. He is passionate about the difference that parents can make in supporting this to happen. Alistair is also an experienced Certified Focusing Professional (a somatic inner inquiry process), is studying Hakomi (Somatic Mindfulness) Therapy, and brings many years of experience in delivering trainings and one-on-one counselling with individuals and couples. Learn more about Alistair at consciousdirections.com.au
Filippa is a mother of two teenagers and dedicated to cultivating kindness in the world. An educator in the communications field for over 30 years, she has been sharing her love of Compassionate Communication (NVC) since 2014 through workshops and coaching with a particular focus on embodiment and somatic awareness. She loves accompanying people on their journeys of exploration and growth, navigating together this wonderful and challenging wilderness called Life. Filippa brings an array of cross-cultural experiences (both personal and professional) to her work, as well as her own personal journey of grief and loss and adapting to life as a solo parent after her husband passed away from cancer in 2019. Read more about Filippa at compassionlounge.com
An explanation of our pricing:
This price supports our work $400: this amount is what we estimate to be the amount we need for us to keep offering this work
Partially funded ticket $300: if the full price is a stretch for you, we may be able to offer you a partially funded ticket (part sponsorship by someone else).
Your ticket + part sponsorship $500: please consider supporting someone with less resources than you to join this course. Your ticket + $100 for someone else.
Your ticket + full sponsorship $800: are you able to fully fund someone to join this course? Please consider supporting us to offer a fully funded place to someone
Fully funded ticket: FREE (paid for by another) - please apply
We want everyone to be able to access this work. Please get in touch if affordability is an obstacle for you
Limited to 12 places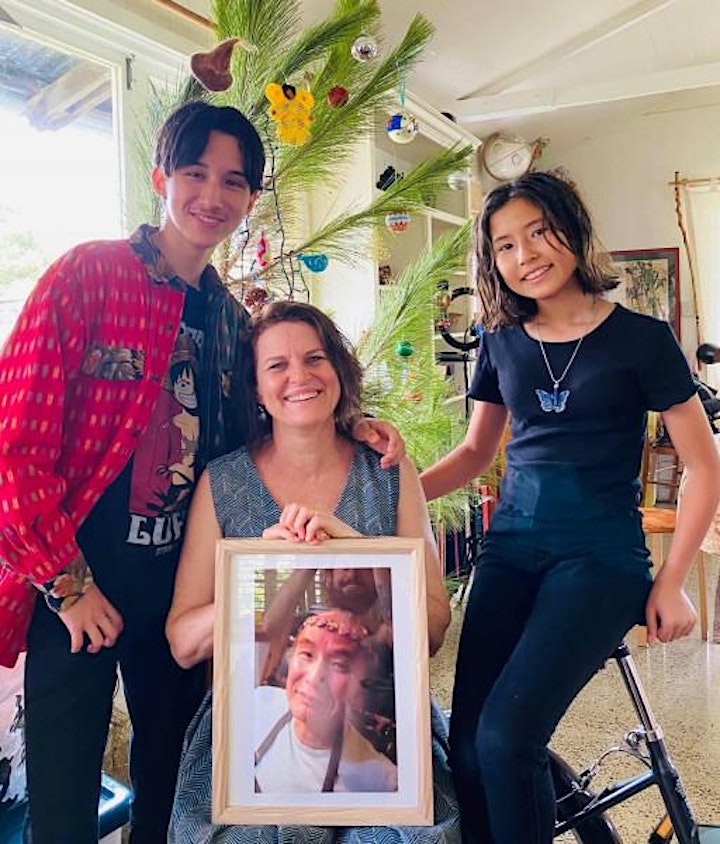 Filippa Araki and her two teenage children, with a photo of husband and father, Kosuke Araki.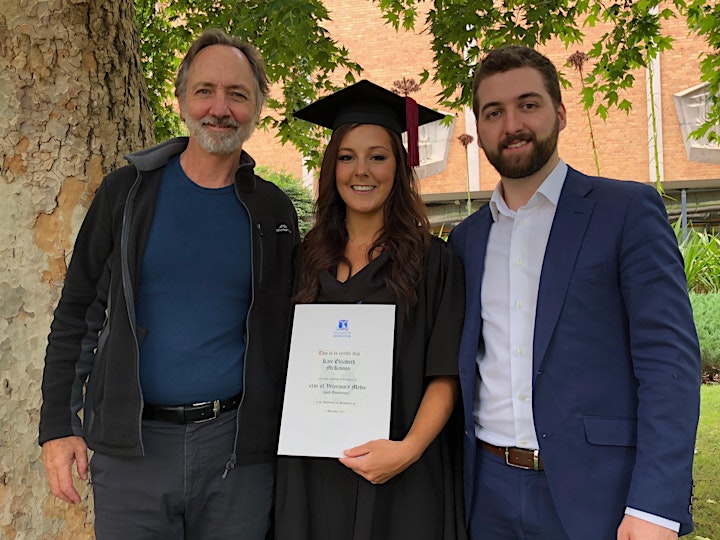 Alistair McKinnon and his two grown up children
Date and time
Location
Refund policy
Contact the organiser to request a refund.
Eventbrite's fee is nonrefundable.
Organiser of Online Parenting Course - how to raise kids that thrive
Filippa Araki is passionate about sharing the tools and insights of Compassionate Communication and Compassion Focused Therapy that have transformed her inner and outer life.
Through decades of personal questing and growth, Filippa has gained personal experience of the radical difference that conscious communication skills make in relating to self, others and the environment.
By developing an inner space of self-compassion and understanding, we bring more love, acceptance, and integrity to all our relationships.
Mother of two, educator for over 30 years, and an internationally certified trainer in Nonviolent Communication (NVC), Filippa supports others' journeys towards living more lightly on the Earth in connected and sustainable communities.