Description
Online Mentoring Group with Craig Rispin
Craig Rispin has been providing highly customised mentoring to his business leaders clients for over 18 years. Learn about trends impacting business and get your questions answers.
If you don't know Craig - check him out on LinkedIn.com where you'll see his 500+ recommendations from executives.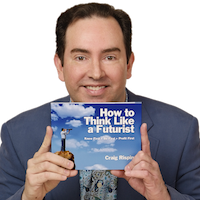 Craig Rispin, CSP TLM
Speaker of the Year,
Thought Leader Mentor of the Year
What will be covered?

Content is bespoke with 50% of learning covering something you should know - and 50% of your specific needs, projects and questions answered.
At a minimum during this year the program will cover:

Positioning yourself and your company as a thought leader

Developing your unique intellectual property

Expanding your network with other senior executives

Easy-to-use automation tools to leverage your entire company's time and effectiveness

Reducing marketing costs while increasing high-quality leads for your sales team

Systems to drive your personal productivity

Creating new income streams and launching new products and/or services
What others say about Craig ...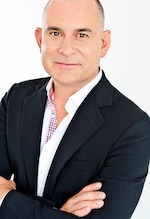 "Craig always knows what we should do next. He is our futurist in residence I don't know how he does it but he is always 3 years ahead. We don't make any major decisions on direction without first consulting with Craig. You should do the same. Every leader needs a futurist in residence. If you're lucky it will be Craig."

- Matt Church, Founder of Thought Leaders Global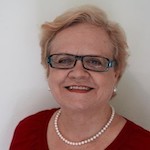 "Craig is an awesome mentor. As an attendee at his monthly mentoring sessions I continue to be blown away by the range and depth of his ability to link with the group, expand our thinking and energize us into action. He is absolutely exceptional!" 


- Rohan Squirchuk, Lawyer and Associates

Craig spoke for 50 minutes as part of a two-day workshop, which people had paid $3300. After Craig left, I asked the participants who felt they had got their money's worth for the whole workshop just from Craig's contribution, and the result was unanimous. Every single person in the room put their hand up ... everyone in the workshop felt that they had got more than $3300 worth of value from listening to Craig for 50 minutes.
- Peter Cook, Thought Leaders Business School

Organiser of Online Mentoring Group with Craig Rispin
Craig Rispin has been providing highly customised mentoring to his business leader clients for over 22 years - some of his clients have been with him that long!
Would you like to know what's happening in the future of business, people and technology trends? Each month you will learn how these impact your business.
Craig will also take "Questions without Notice" - bring a strategic question for him to answer that could help you in your business, or to help you with a project.
First-time visitors are always welcome as Craig's guest.