We invite you to join us at the We Must Get Together Some Time exhibition for the ONLINE launch of Fossil III by Perdita Phillips.
About this event
Explore deep and shallow time and speculative futures through the limestone landscapes of Lake Clifton, the Swan Coastal Plain, the caves of Margaret River and the chalks of Gingin in the not-quite-fiction travels of environmental artist Perdita Phillips. The black-and-white illustrated 96-page limited edition fictiõnella meshes fragmentary tales from the Western Australian archives with real and not-so-real fossils in an exploration of local places, lost histories, chance combinations and curiosity.
Lost Rocks (2017–21) is a slow-publishing project by Tasmania-based Justy Phillips and Margaret Woodward as A Published Event. Fossil iii is one of forty limited edition books have been written by contemporary artists around the world, all speculations based loosely around missing rock specimens, in an "accumulative event of mineralogical, metaphysical and metallurgical telling".
This is a free, online event. You can purchase books any time direct from the publisher online.
You will receive a zoom link in an email prior to the meeting.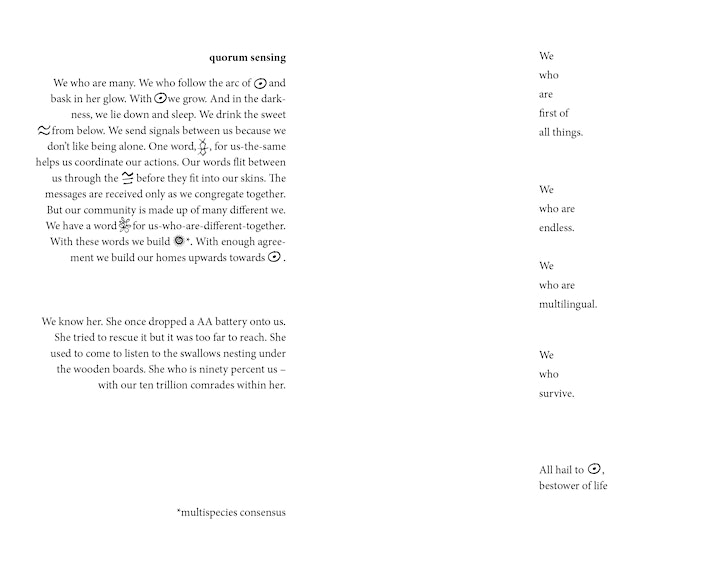 Organiser of ONLINE Launch of Fossil III fictiõnella artist's book by Perdita Phillips
Perdita Phillips is an Australian artist with a wide-ranging and experimental conceptual practice. She works in performative and site-specific situations and projects, mixed media installations, books and environmental sculptures. Whilst materially diverse, underlying themes of ecological processes and commitments to a resensitisation to the physical environment are apparent. Creating 'anticipatory aesthetics' to widen the potentials in a narrowing world, Phillips has inhabited/exhibited widely including participating in Frankenstein GRID (Stanford University outdoor projection festival), Here&Now2018: Besides, it is always the others who die(Lawrence Wilson Art Gallery, Perth), Incinerator Art Award, (Incinerator Gallery, Moonee Ponds), Another Green World (Western Plains Cultural Centre, Dubbo), Carry me,   and Weed-ingparticipatory projects for Spaced Know thy Neighbour Project, Perth and Going underground: Multispecies encounters with rocks and water in the shadow of extraction(Collaborative event with Astrida Neimanis, Sydney-Lithgow-Sydney).