Join our Online Industry Access Session on Songwriting with Erin Marshall and Simon Cohen.
About this event
Abbey Road Institute and Studios 301 present the INDUSTRY ACCESS SESSIONS
The Industry Access Initiative is a series of sessions, workshops and masterclasses aimed at giving you direct access to key members of the Abbey Road Institute & Studios 301 community. Featuring some of Australia's best engineers, producers, music makers, artists and key industry people, the initiative aims at highlighting and showcasing the people who make up our community and the greater Australian Music Industry.
About this Event
Our next Industry Access Sessions brings you a Songwriting discussion & deep-dive with Grammy Nominated, ARIA winning vocal producer and mix engineer Simon Cohen (Justin Bieber, Masked Wolf, Lizzo, Thelma Plum, Genesis Owusu, Jessica Mauboy) and Sydney-based singer, songwriter and DJ Erin Marshall (Marshes).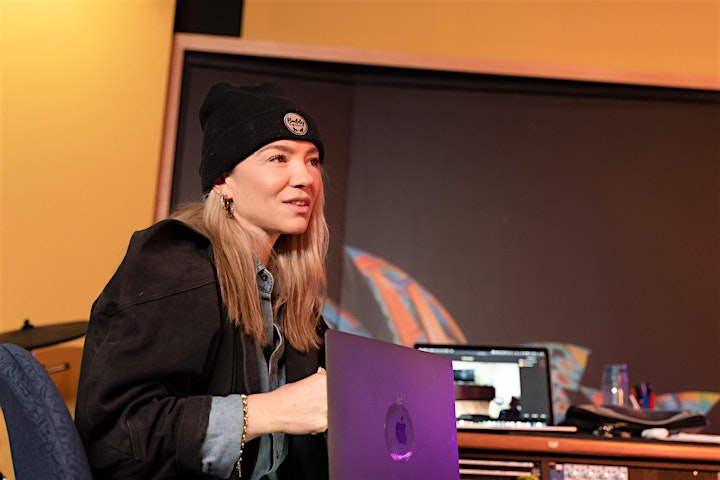 About Erin Marshall (Marshes)
MARSHES is Sydney based singer, songwriter and DJ who over the years has garnered herself an impressive repertoire; writing, collaborating and performing with other notable producers and musicians.
MARSHES hosted the 2019 Groovin The Moo festival, toured with the Hugh Jackman Show and has had four singles out to date produced with her long term collaborator Xavier Dunn. She is a brilliant slice of electro pop with a sweet vocal delivery wrapped around honest and relatable lyrics.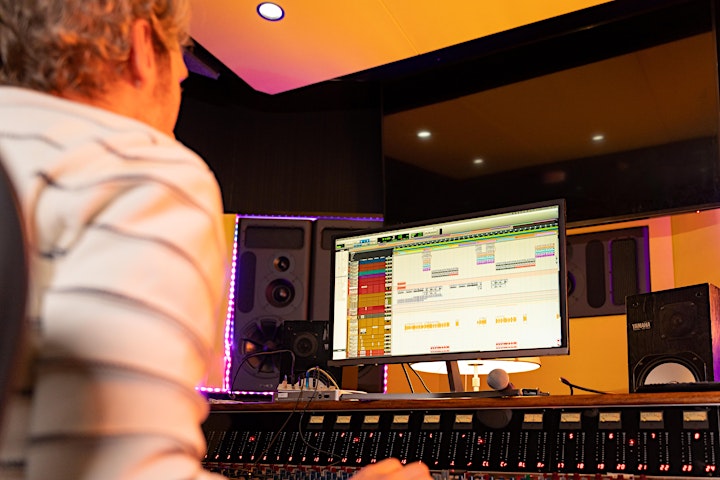 About Simon Cohen
Simon Cohen is undoubtedly one of the best vocal producers and mix engineers in Australia.
His work is commonly showcased on a global stage, having achieved Grammy and ARIA nominated accolades, along with multi-platinum accreditations and several billion plays on Spotify and iTunes combined.
It's Simon's precise and detailed approach to vocal recordings which has made him a sought-after producer and engineer for both Australian and international artists alike.
Highlighted by his vocal engineering for Justin Bieber's worldwide #1 smash hit "Love Yourself" and most recently Masked Wolf's global top ten hit "Astronaut in the Ocean", Simon's engineering credits span an admirable list of renowned artists from Australia and across the globe, including Lizzo, Black Eyed Peas, Guy Sebastian, Illy, Set Mo, Vera Blue, Thundamentals, Thelma Plum, Indian Summer, Jess Kent, Horrorshow, M-Phazes, ASTA, Justice Crew, JOY, Nicole Millar, Tuka, Urthboy, Movement and many more.
As a mix engineer Simon's skills are showcased on credits such as Starley's breakthrough hit single "Call on me", and an array of releases by Jessica Mauboy, Kilter, Glades, Teddy Cream, Coda Conduct, Horrorshow, JOY, Will Sparks, Savage, Maari, Stara, Emma Pask, Spit Syndicate and more.
Joining the session
To join the session please click here.
What is Abbey Road Institute?
Abbey Road Institute (RTO ID 41377) is the training ground for the next generation of music producers and sound engineers providing industry-leading music production education.
By harnessing the expertise and innovation created at Abbey Road Studios and collaborating with experts in the industry we teach a professional one-year Advanced Diploma of Music Industry (Qualification Code CUA60515).
We work closely with engineers and producers to create a broad, hands-on and cutting-edge curriculum. This prepares you to launch a career in the music industry as unique as you are. What unites our students and team is a love of music and a passion to create.
Organiser of Online Industry Access - Songwriting with Erin Marshall and Simon Cohen