Event Information
Location
In the comfort of your own home
Sydney, NSW 2000
Australia
Refund Policy
Contact the organiser to request a refund.
Eventbrite's fee is nonrefundable.
Description
Group Career Coaching is a powerful way to gain career advice to boost your confidence, expand your professional network, and take control of your career. Due to Covid-19, in May, June and July only, I am offering these sessions to you for ONLY A$10 per session [normally A$49 per group coaching session].
⭐️ Are you feeling anxious about your job due to Covid-19? Perhaps you've been 'stood down' because Coronavirus has affected your industry, or you have lost your job and now are not sure what to do next.
I'll guide you to handle your career related issue and help you to get clear on what you can do to reach your career goals.
I look forward to supporting you via Zoom very soon.
Topics that will be covered in the next 2 sessions:
8 June
How to prepare for JOB INTERVIEWS and answer the challenging Behavioural Questions
13 July
How to develop CAREER CONFIDENCE and kickstart your career
---
Here's what participants of my Group Career Coaching sessions say:
"Jane's Group Career Coaching sessions have served as a great platform to exchange experiences and ideas. Jane facilitates the conversations and makes sure everyone gets their questions answered. It's been great to discuss my interests and challenges with others in this safe environment."
Khun (San Francisco, CA, USA)
"Recently I was lucky enough to attend one of Janes webinars about getting the most out of your LinkedIn profile. Jane provided the group with some great ideas and guidance that personally I found incredibly valuable. Janes training style is brilliant, it is very conversational and tailored to the needs of the participants. I loved that you didn't feel like you were just being walked through a power point presentation, especially, that Jane took the time to go through examples and even provide some specific comments on some of the groups profiles. Jane, you are a fantastic trainer and thank you for all of your help!"
Matthew Folkman (Sydney, Australia)
"The Group Career Coaching sessions have been so beneficial to not just my current job search, but also my career definition and confidence. The answers to my questions from Jane are invaluable, and I love that she asks the group to comment. This builds a collaborative approach."
Maeghan (Geelong, VIC, Australia)
"Jane's an amazing webinar presenter. She's warm, engaging, focused and really cares about the development of all the people on the call."
Ian (Sydney, Australia)
---
I'm Jane Jackson, Career Management Coach, Resume Coach, LinkedIn Trainer and mentor, and I'm here to support you!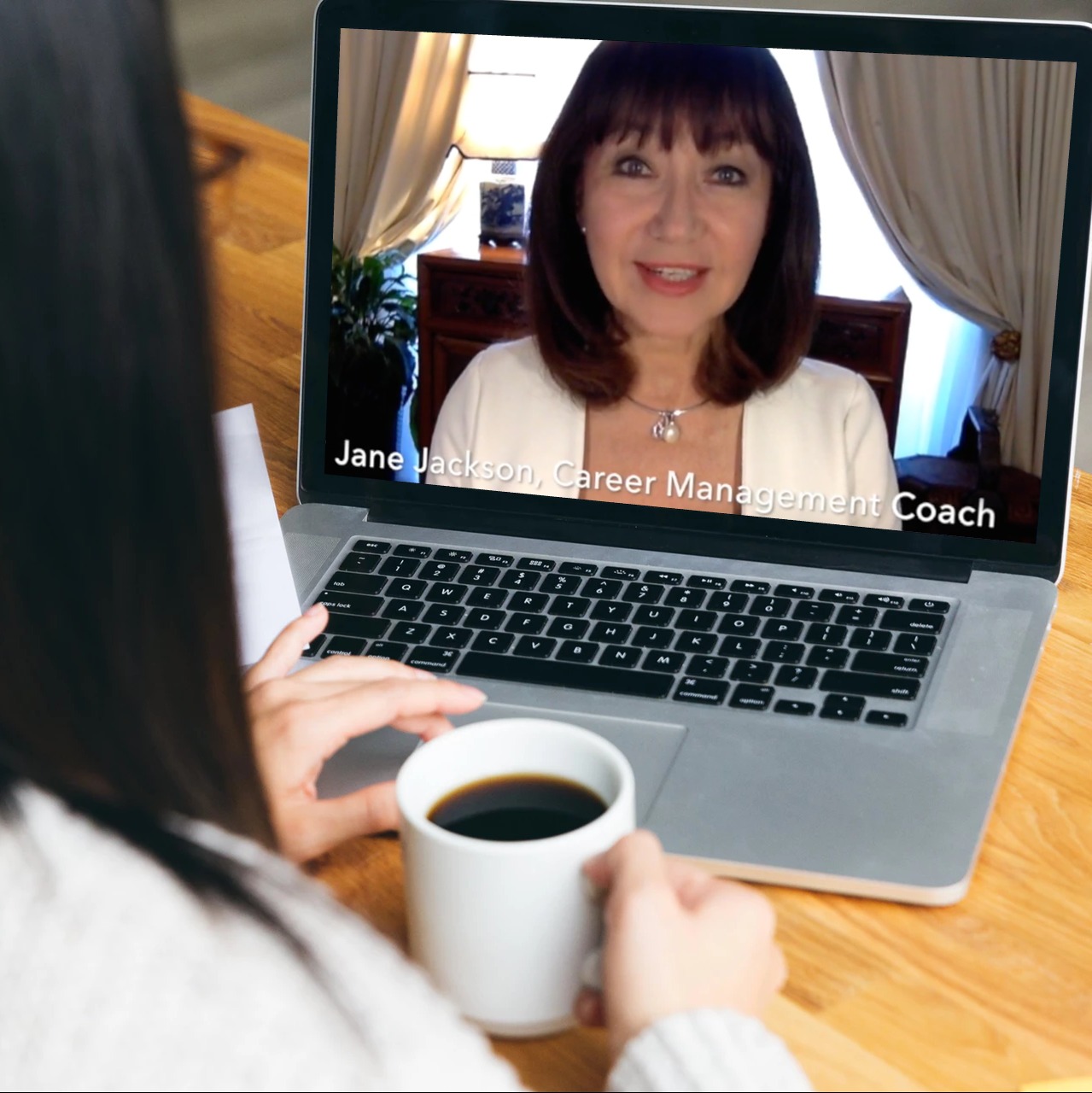 I'm author of #1 Amazon bestseller, Navigating Career Crossroads and host of YOUR CAREER Podcast (voted top 20 career podcast by Feedspot).
Over the past 19 years I've coached thousands of professionals across Australia, Asia Pacific, the UK and USA to take control of their careers and successfully transition into rewarding new roles.
I've appeared on Sky News Business to discuss the world of work, and my work has been featured in HuffPost, Sydney Morning Herald, Australian Women's Weekly, Cosmpolitan, 2UE Talking Lifestyle Second Career, Michael Page and more ...
Register for a group coaching session (or several, as they are held every month) and let's get you on track to take control of your career!
---
FAQs
WHAT HAPPENS WHEN I MAKE PAYMENT?
Once you've made payment, within 24 hours you will be emailed the direct link to register for the date of the Group Coaching Call you have requested. Fill in those details and you will receive the Zoom video conference link to join out coaching call. Remember that sessions are normally A$49 per session but during Covid-19 I am offering these sessions for only A$10 in order to support all those whose jobs have been affected by this global pandemic. The special offer is for May, June and July 2020.
WHEN ARE THE COACHING SESSIONS HELD?
Group Career Coaching sessions are held every SECOND MONDAY of each month from 8pm-9pm AEST (Sydney time).
You may choose to book one session, or multiple sessions.

HOW DO SESSIONS WORK?
Group coaching sessions are conducted via Zoom video conference so you will just need your laptop, computer or phone, a webcam (or built in webcam) and your audio enabled.
After you make payment for the session/s of your choice, I will email you the direct link to register to attend our Zoom meeting. All you need to do is enable your video and audio on your laptop or computer so we can discuss your specific question or concern, and also receive peer support in the group.
CAN I ASK QUESTIONS DURING THE GROUP SESSION?
Yes, of course! I will have Q&A at the end of each group coaching session.
WHAT HAPPENS AFTER A GROUP SESSION?
Sessions will be recorded, and a copy of the recording will be sent to you to go over again should you need it. The recordings are NOT public - they only available to participants of that session and MEMBERS of The Careers Academy, Jane's private membership academy. These group coaching sessions are included with membership of The Careers Academy, however, others may participate in the sessions by registering via Eventbrite.
WHAT ELSE DO I NEED TO DO?
To ensure I respond to your main concern during the coaching session, after making your booking, please email your ONE key question to jane@janejacksoncoach.com in advance. I always want to be sure that everyone gains plenty of value from the session.
IF I CAN'T ATTEND CAN I GET A REFUND?
Yes, if you've booked in and find out you can't make it after all, you can request for a refund up to 7 days in advance.
IS MY REGISTRATION TRANSFERRABLE?
Yes - it is transferrable to one person. You just need to email me with the name of your replacement so I can email them the link to our Zoom meeting in advance.
WHAT IF I HAVE A QUESTION ABOUT ATTENDING?
If you have any questions, I'll be happy to answer them. Please email me at jane@janejacksoncoach.com or send me a message on LinkedIn!
---
** WHAT IF I WANT REGULAR SUPPORT? **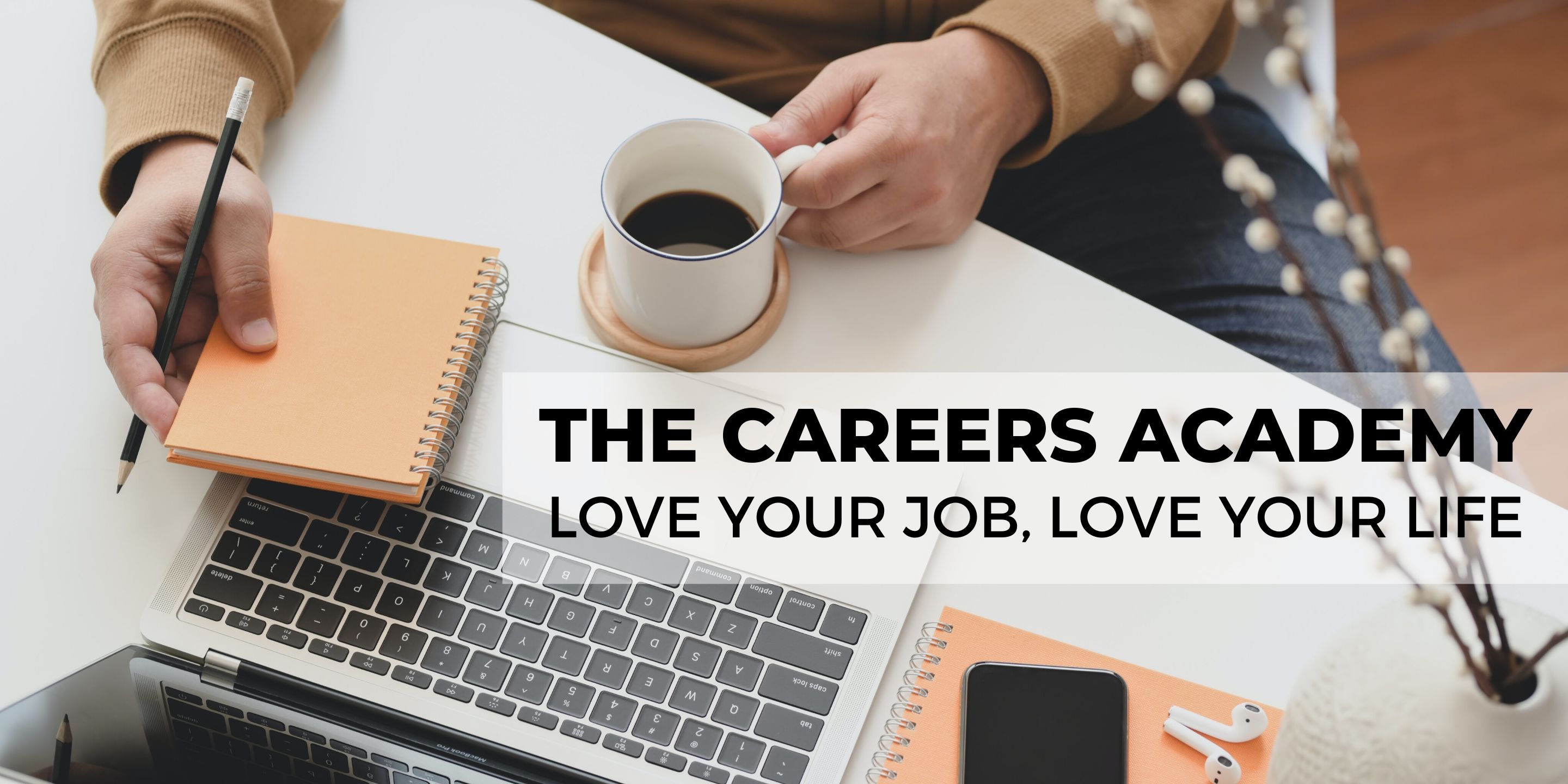 JOIN THE CAREERS ACADEMY AND GET TO ATTEND EACH MONTHLY GROUP COACHING SESSIONS AS PART OF YOUR MEMBERSHIP PLUS ALL OTHER VALUABLE BENEFITS TOO!
The Careers Academy is where you will take control of your career and discover what really makes you tick, gain the confidence to put yourself out there are reach for your goals. You career is much more than a job, it's a lifestyle, a way of living, an enabler for you to live the life you deserve. Find out what we can do together in THE CAREERS ACADEMY today!
Gain a wealth of career management support, attend monthly group coaching sessions and webinars, receive 50% off all my online career management programs, and $100 off one-on-one coaching sessions. Membership entitles you to the monthly Group Career Coaching Sessions for free, PLUS a free 30-minute one-on-one coaching session (worth A$290.) Now that's worth considering!
DO I HAVE TO JOIN THE CAREERS ACADEMY TO ATTEND GROUP CAREER COACHING?
No, you can simply register and pay for one session at a time without having to join the academy.
If you decide in the future to join The Careers Academy, then group coaching sessions are included with membership. There is NO SALES talk during the coaching sessions - every session focuses 100% on participants' career concerns only.
---
Date and Time
Location
In the comfort of your own home
Sydney, NSW 2000
Australia
Refund Policy
Contact the organiser to request a refund.
Eventbrite's fee is nonrefundable.