Online Governance Training - Melbourne/ Hobart
About this event
Governance Training for Non Profit Organisations
Governance is a system of checks and balances which help leaders of not for profit organisations steer and grow their organisation. It leads to a positive board experience, proper management of conflict of interest and risk, good understanding and planning for financial controls and an organisation that thrives even through adversity.
That sounds simple yet not for profit and charitable boards and committees must wade through the complex legal and regulatory environment in which they operate. This governance training delivered online will make this easier by helping your organisation to prioritise your work plan and achieve best practice framework.
Not only will your organisation benefit, but also your members, funders and donors who will gain greater confidence when good governance and transparency are in place and greater value can be delivered to the community.
What you will learn
Assess if good governance is in place for your organisation.
Understanding the board's role in planning.
Oversight and monitoring the finances.
Managing organisational risk and conflict of interest.
Identifying the entities legal structure and the implications for this.
Outlining the roles and responsibilities of the board.
Running effective and successful AGMs.
Determine where there are conflicts of interest.
What's Involved?
This program is a practical, informative, comprehensive, fun and effective for all members of the board. It is customised with the outcome framework, which guides and prioritises the work plan for the board to achieve best practice governance.
Who should attend?
Board members, Treasurers, Managers and Leaders from non-profit organisations.
Program Details
Location: Delivered online via Zoom Meeting
Contact: 1300 144 113 or debbie@nonprofittraining.com.au
Organiser of Online Governance Training - Melbourne / Hobart- July 2021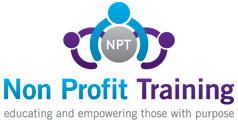 About Us
Non Profit Training is an Australian business with education professionals who have been managing, leading and providing training services for non profit organisations for over 15 years. Our tailored training and support services will challenge and motivate management, community members and boards to rethink their current strategies to improve an organisation's overall performance.
By working with your committee board or management team, our services provide customised support which is geared to the environment you work in whether it be arts, sport, health, community or other non profit organisations. Our service include:
- Board and Executive Coaching
- Surveys and Diagnotic Tools