Actions and Detail Panel
Online Dispute Resolution (Masterclass & online evening series)
Tue, May 9, 2017, 2:00 PM – 6:00 PM AEST
Description
Alumni & Friends of Monash Law



Exclusively for our valued Alumni and their friends, this is an exciting opportunity to take part in this select Masters elective for professional development without the onerous requirements of a full student enrolment.
Investigate Online Dispute Resolution (ODR), taking a practical and interdisciplinary approach.
CLASS DATES: Tuesday 9 May, 2.00 - 6.00pm Face to Face Preliminary Seminar
Online Modules will follow on Tuesday & Thursday Evenings, 16 May - 20 June 2017, 6.00 - 7.30pm
Dual Delivery Mode
This is a dual delivery mode, meaning attendees from the Alumni & Friends Program and Law Masters students share the classroom experience. Alumni & Friends attendees are not enrolled as students and do not complete unit assessment for credit.
Overview
The class first examines the emergence of ODR, the range of technologies involved and the contexts in which they are applied. It will explore the relationship between ODR and appropriate dispute resolution, and its impact on the work of lawyers and the legal profession. It then moves to consider the regulation and governance of ODR system design and operation. The class also explores the evaluation of ODR, including its suitability for varieties of disputes and disputants, its impact on access to justice and practical approaches for assessing the performance of ODR systems.
Outcomes

Learn to apply knowledge and understanding of recent developments in relation to online dispute resolution with creativity and initiative to new situations in professional practice and/or for further learning

Investigate, analyse and synthesise complex information, problems, concepts and theories in relation to online dispute resolution

Conduct research in relation to online dispute resolution based on knowledge of appropriate research principle and methods

Use cognitive, technical and creative skills to evaluate complex ideas, concepts and systems relevant to online dispute resolution
Who should attend:
Law and allied professionals with an interest in online dispute resolution. A thorough understanding of the principles of civil procedure is assumed.
24 CPD units
Please check with your CPD scheme to confirm how many units you can accrue.
---
Presenter: Dr Genevieve Grant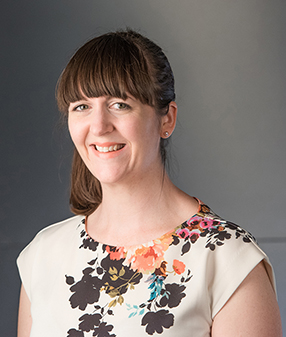 A co-director of the Australian Centre for Justice Innovation, Genevieve has a PhD in public health and law. Before coming to Monash, she worked as a Research Fellow in the Melbourne School of Population and Global Health, as a Senior Fellow in the Melbourne Law School and as a personal injury litigation lawyer. Her research focuses on the law's response to the problem of injury, particularly through compensation.
---
More Information
Nina Massara
P: +613 9903 8528
Single Unit Study
Please visit the Monash Postgraduate Law website if you wish to enrol in this class as a single unit enrolment for university credit or award. (Eligibility criteria apply.)