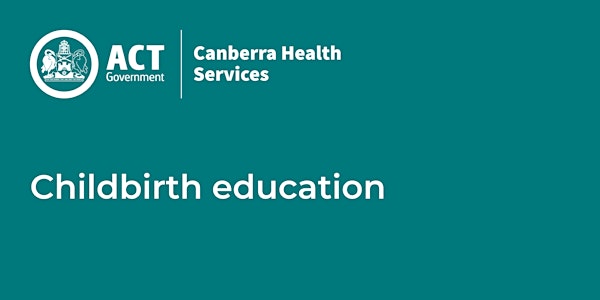 Online Childbirth Education: Pregnancy to Parenting Session 3 of 4
This is an online group session for women who are greater than 30 weeks pregnant and their support people preparing for birth and baby.
About this event
Pregnancy to Parenting sessions are run over a period of 4 weeks in 1 hour classes. This session is for women and their partners/support people preparing for their baby and involves discussion on but is not limited to;
- Late Pregnancy
- Positions for labour & birth
- Building your confidence in your body's ability to give birth
- Relaxation & Massage techniques for labour and birth
- Role of the support person
- Communication skills
- Breastfeeding
- Baby care, self-care and support in the early postnatal period
- How babies learn, bond, mutual gaze and tired signs.
Instructions for booking in to the Online Childbirth Education Sessions
These Childbirth Education Sessions are only for women who are booked in to birth at Centenary Hospital for Women & Children. If we are unable to find a record of your booking to birth at CHWC we will cancel your booking in Eventbrite. In order to match your booking with our records, we request that all bookings are made in the pregnant woman's name. Only one booking is needed, partners and/or support person do not require a booking.
If you wish to participate in all 4 sessions we suggest that you book into all sessions at the same time as these bookings book out very quickly.